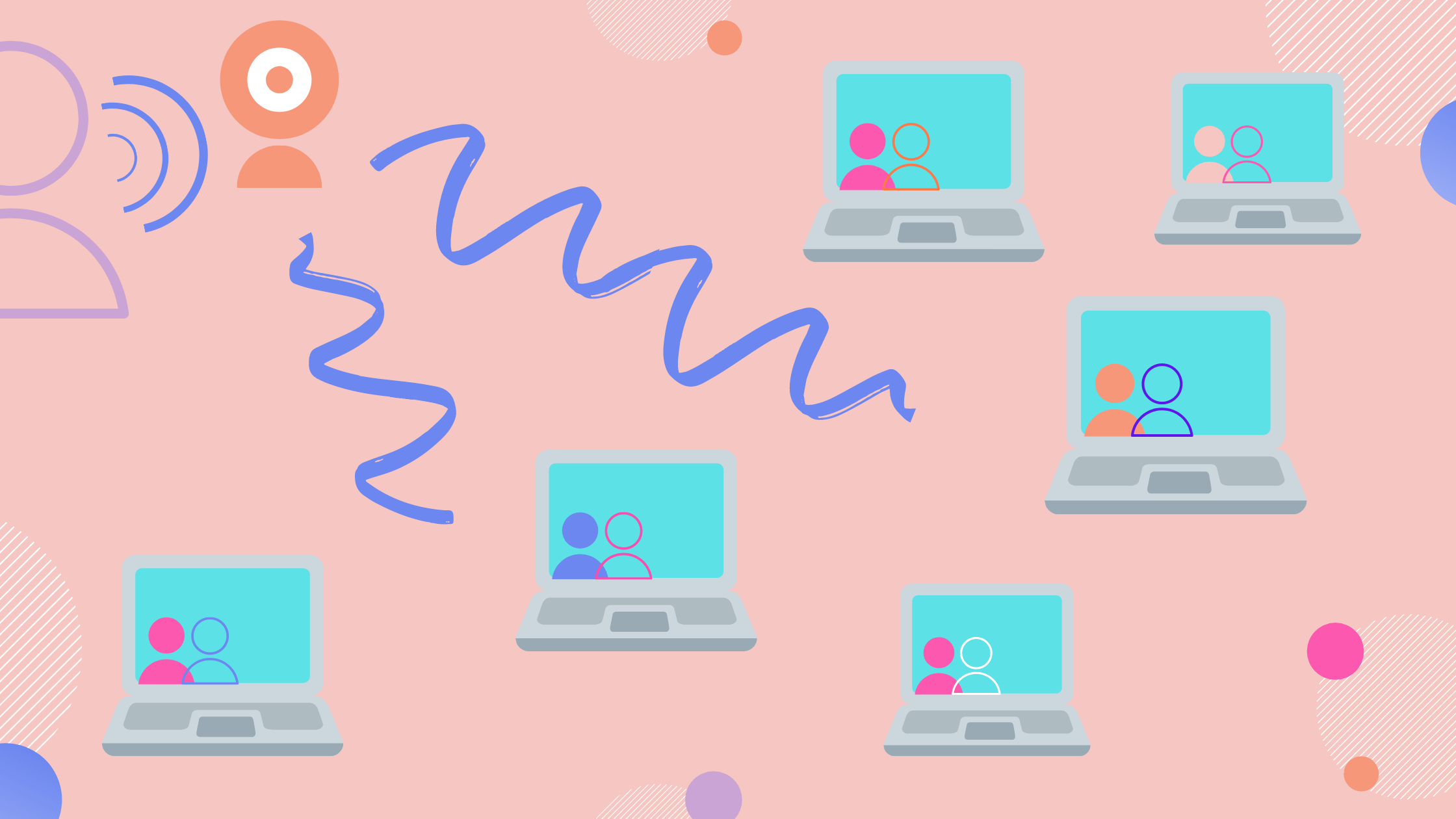 Sep 25, 2020
10 Steps to Creating the Virtual Event of Your Donor's Dreams
The world of virtual fundraising is no longer a thing of tomorrow—there's been a dramatic shift in digital development. We've faced a lot of confusion and uncertainty in 2020, but the one thing we are sure of is how resilient nonprofits are.
More and more nonprofits are looking to capture new opportunities with their fundraising events by moving faster into the online space—and many of them don't have time to figure out how to make this shift! That's why we've compiled everything you need to know to get started (and have success!) in the world of virtual events in 10 simple steps.
What is a "Virtual Event"?
A virtual event is an online version of an in-person fundraiser. Just like an in-person event, the purpose of a virtual event is to share compelling content to drive donor engagement and multiply support for your cause.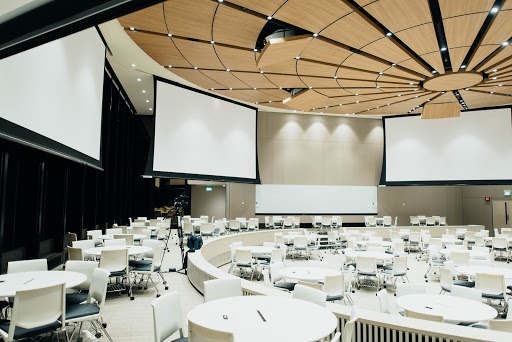 10 Steps to Running Your Virtual Event
1. Decide what kind of virtual event you want to host.
As you're trying to decide what type of virtual event to hold, set a clear goal for why you're hosting one to begin with.
Here are some examples of a virtual event goal:
Raise $10,000 for our charity to provide [x] services in 2021.

Recruit 100 new donors.

Retain 200 engaged donors.

Renew 25 lapsed donors.

Recover 100% board involvement in giving.

Share your story with x more people.
Once you know your general goal, ask yourself: who's attending? Understanding your virtual event audience will help you create the event of their dreams. This is why donor data is key! Run reports in your donor database to get a better idea of what your donors are interested in.
Let's say your main goal is to retain 200 of your most engaged donors from the last 12 months. Run a report in your CRM with their fundraising event history and demographic information. Past giving will clue you in on what types of events they have enjoyed the most, such as galas or endurance events. Review demographic information, such as their age and location, to tailor the event even more.
If your donor base could spend virtual time with your organization doing anything, what would it be? What types of events would get your target audience excited? You want them to see your virtual event as a can't-miss opportunity.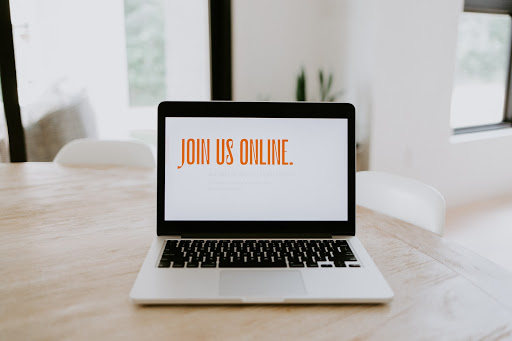 2. Determine the best way to deliver your event.
There are lots of different formats for delivering live event content. Here's two of the most common:
Live stream vs. pre-recorded
This one really depends on your comfort level. If your team can script a live event and has the technology to pull it off, live streaming can be a lot of fun for donors. Pre-recorded video (or a hybrid event of livestream and pre-recorded content) is recommended for those who are nervous or new to online events. This allows you to create compelling videos beforehand, so you can work out any kinks without donors ever knowing.
Streaming means your event is available live on a specific day and time. This is the way to go for one-time events with speakers. On-demand means your event is available for a certain timeframe, and donors can watch and support your cause whenever they want. These events are a great option for virtual summit workshops or online conferences that can be watched over and over again.
Regardless of which virtual event format you choose, make sure to test your "venue" ahead of time! Consider these top tips:
Don't get lost in the noise of video conference calls: include a

calendar invite

so donors can get your event on their schedule right away.

Send donors

reminders

after they register: send a reminder 1 week before, 1 day before, and 1 hour before the event starts.

Make giving effortless: include a

link to your fundraising campaign

page so they know exactly where to donate.

Follow up with everyone - even those who couldn't make it and include a link for on-demand content if applicable - find ways to leverage any and all content already created.

3. Choose the best platform to host your virtual event.
Production quality matters more than it ever has. This may be your virtual attendees' only chance to interact with your nonprofit before they decide if they want to donate or not. Branded visuals and quality sound will go a long way in your donors' perception of your event and help to establish and reinforce trust.
Make a list of your tech requirements and begin researching the platform that will best meet your needs. To understand your live event needs, ask yourself:
What type of session do we want to host?

Does the platform allow us to customize and brand our event?

Does the platform have metrics that we can review afterward?

Does the platform have a live chat option?

Is there good customer support for troubleshooting?

Does the platform have Accessibility features?
4. Set a realistic timeline.
Typically it takes 8–10 weeks to prepare and execute a killer virtual event. Plan the logistics of your live fundraiser with your team at least two months in advance. Include every step leading up to the event date in your plan. When event planning, use shared docs so all team members can easily access event information.
Pro tip: create an event marketing calendar to maximize your reach before the big day.

5. Create an exciting experience.
The key to creating a lasting impression with your donors during a virtual event is to build excitement every step of the way.
Here are some ways you can build excitement:
Send a personalized video invite to your top engaged donors through text or email.

Create beautifully-branded giving pages, emails, website design, and social media posts.

Include an event landing page ("virtual event lobby") for attendees to mingle before your event kicks off.

Thank your donors for their gifts in real-time as they come in during your virtual event.
The list is endless! Brainstorm creative ways your team can build momentum from the beginning to the end of your virtual event.
6. Consider a keynote speaker.
In the world of virtual events, you may be surprised to find that the keynote speaker of your dreams is more attainable than ever before. There are no longer the travel costs involved, so it may be in your budget to hire a keynote speaker to headline your event.
What kind of speakers would make your virtual event a can't-miss opportunity for your donor base? Make a shortlist of speakers you want to invite, so you have a few different influencers you can reach out to.

7. Curate compelling content that provides value to donors.
It isn't good enough to find the perfect platform, spread the word, and hire the headlining act. You need to intentionally build memorable moments into your virtual event programming for the greatest impact. Your virtual event is a representation of your nonprofit and what it stands for, so make sure it embodies your mission.
You can also provide value to donors by understanding their circumstances. With limited attention spans and constant distractions at home, it's best to keep live stream events to one hour. Or, consider a day-long event with shorter sessions and a variety of speakers and segments.
8. Increase your audience attendance and engagement.
Come one, come all! One of the best things about digital events is that there are fewer limitations on who can come and support your charity. Think about it: there are fewer scheduling conflicts and attendance is literally at their fingertips.
Remove any remaining barriers for attendees worldwide by lowering your ticket price. A virtual event has far less overhead than an in-person conference that provides dinner and drinks. Some donors may see a ticket price of $100 or more and think they're done donating.
Your event's success and rave reviews are tied to audience engagement. During your live event, use engagement tools to create conversations and foster a sense of community among attendees. These tools include live chats, Q&As, social media feeds, emoji reactions, surveys, and polls throughout your virtual event to keep people involved.
Pro tip: if you're live streaming your event, call out donations and give thanks.
Speaking of donations, don't tip-toe around the ask. Clearly request donations and show donors virtual support still has a real-life impact. Tell them what specific amounts will do to support your mission.

9. Gamify the event.
Gamify interactions to drive attendee engagement. Attending in-person events creates organic opportunities for donors to interact with one another, such as mingling at their tables. With virtual events, you have to create these moments.
You can gamify your virtual event through raffle prizes, silent auctions, team fundraisers, and award segments for top donors. A little laughter and a whole lot of fun will create a lasting impression for your attendees. Create contests, scavenger hunts, or trivia to encourage attendees to stay to the very end.
10. Review your virtual event.
Once your virtual event is over, take time to reflect on how it went. Look at CRM reports to understand your attendee's experience. Measure your success against your fundraising goals, and determine what you would do differently next time.
Within 24-hours, send four different event recaps and follow-ups. These are the four groups you should send a follow-up message to:
Attendees who donated

Attendees who did not donate

Non-attendees who donated

Non-attendees who did not donate
Reflect on how the event went, thank your donors for their impact, and provide a different call to action based on which group you're talking to. For example, you could say, "There's still time to donate!" to those who attended but didn't donate or to those who couldn't attend. For those who did attend, you could say, "Don't miss our next virtual event!" or invite them to stay connected with "Sign up for our newsletter!"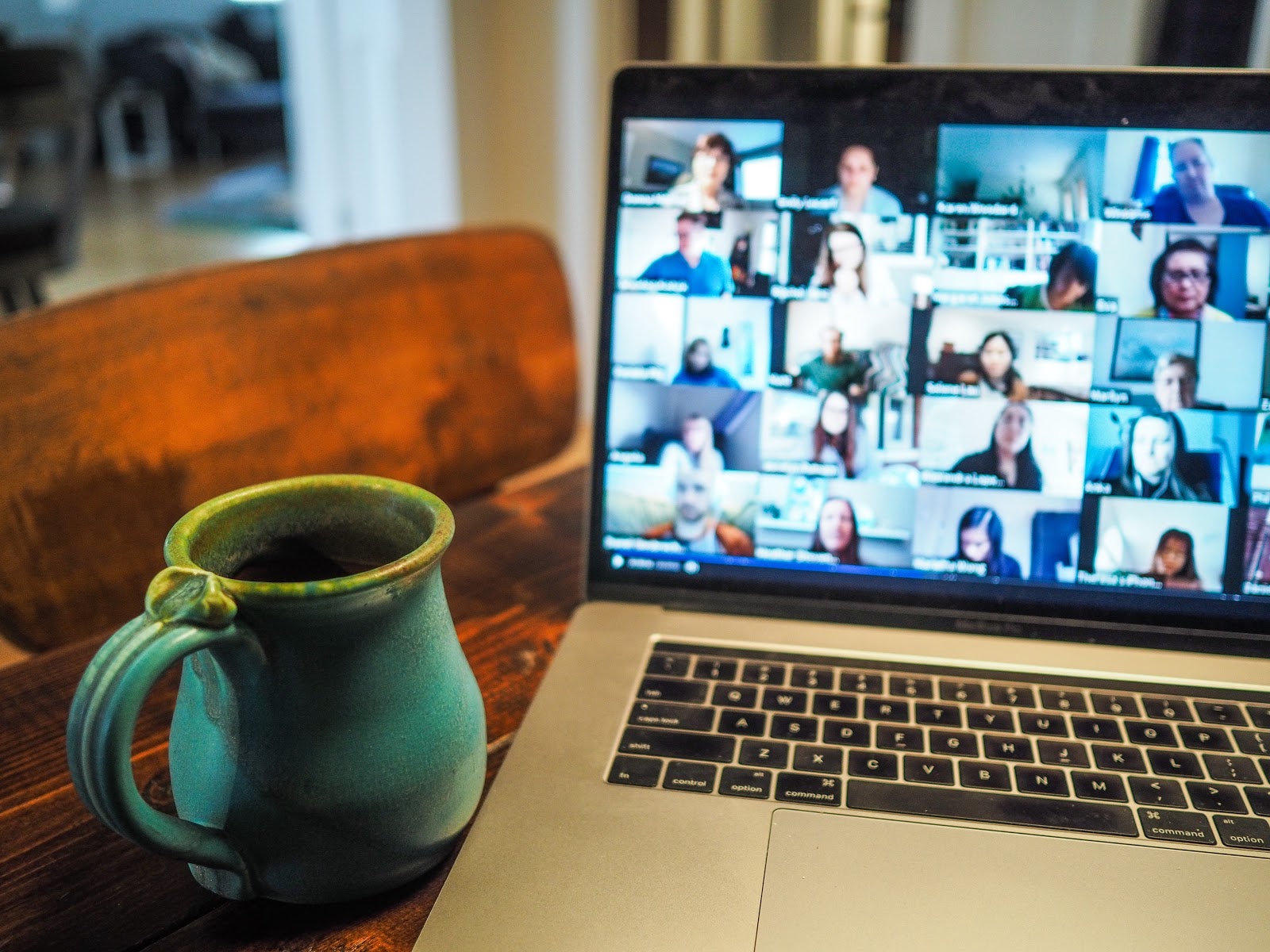 Ready to take a step into the new and exciting world of virtual fundraising events? The tools and support you need are right at your fingertips. At Givecloud, we will be there every step of the way, helping you minimize cost and maximize donor engagement. Bring your fundraising event to the next level with our new, all-in-one Virtual Events by Givecloud.