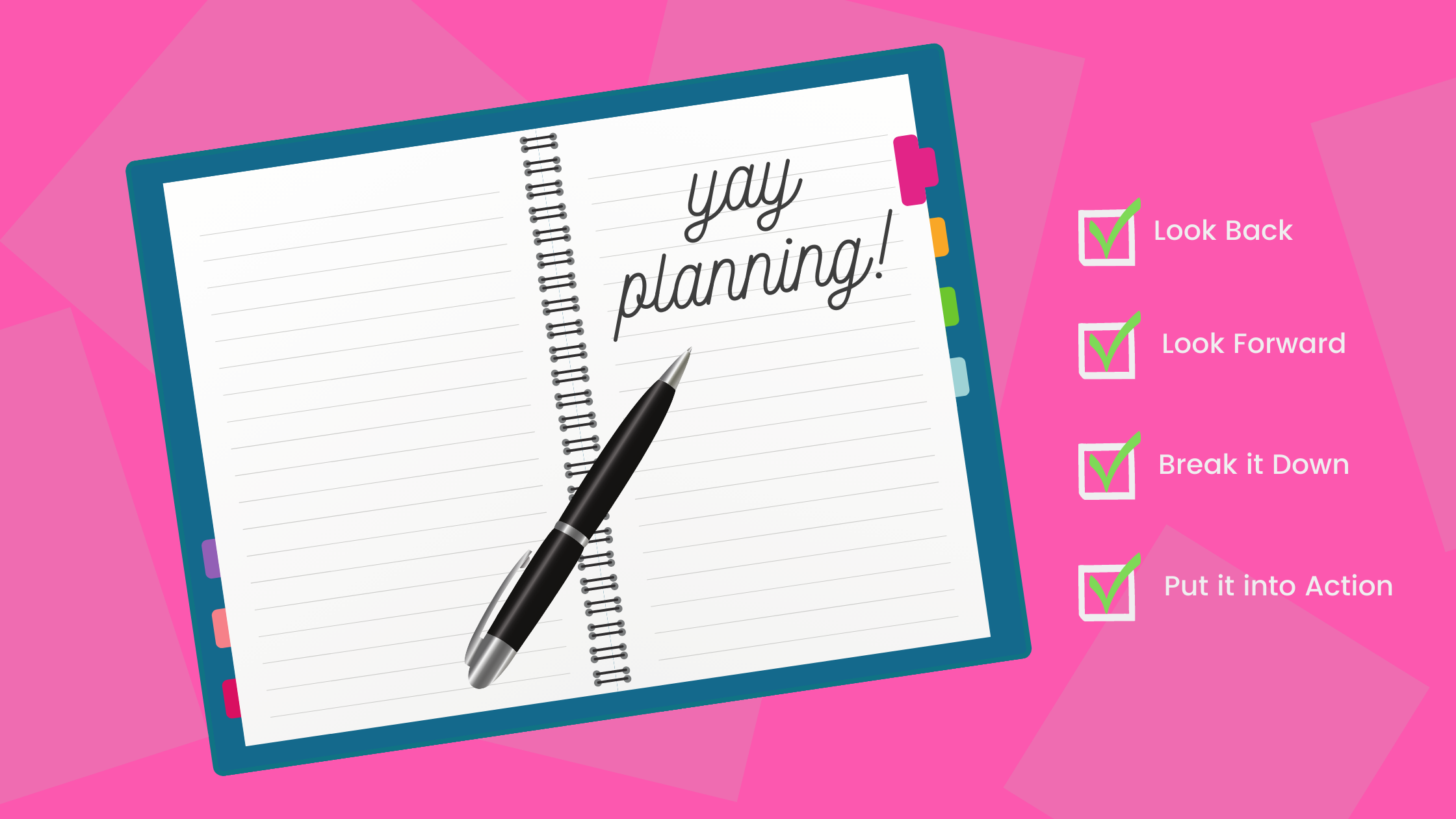 Dec 11, 2020
How to Plan An Impactful 2021 Fundraising Strategy
Regardless of your nonprofit's size, the key to success is an impactful fundraising plan. Start 2021 off strong by creating a fundraising plan that will help your nonprofit drive donations all year long.
Keep reading to learn:
The importance of a fundraising plan

Why you need a fundraising plan

3 easy steps to build an impactful 2021 fundraising strategy

How to put your fundraising strategy into action
Importance of a Fundraising Plan
Theoretically, nonprofit organizations could raise a lot of money in 2021 without an official strategic fundraising plan. Maybe you've done that in years past. However, as you might know from experience, fundraising without an annual plan means you are less likely to be organized, on-budget, and on-time. Not to mention, you are more likely to have increased rates of staff burnout, donor turnover, and Board disengagement.
Annual fundraising plans are like roadmaps. Your overall budgeted fundraising goal is the destination. Along the way, there are smaller goals to achieve, which are sort of like pit stops. These include donor acquisition (i.e., new supporters) and donor retention (i.e., past supporters) goals. There will be many checkpoints (i.e., strategies) along the route to help you reach those points, such as Board development, foundations, grants, businesses, monthly giving programs, capital campaigns, events, and campaigns.
Now, imagine having these goals, but driving without directions—blindfolded. That's what it's like to raise funds each year without an annual fundraising plan in place.
Why You Need a Fundraising Plan
Here are additional reasons why your organization needs a fundraising plan:
To continue your organization's current work

To expand services into new areas

To reduce the risk associated with single or limited sources of income

To build up cash reserves so that program delivery isn't interrupted due to ebbs and flows in the economy

To provide your Board of Directors and staff team a clear direction for the new year

To assure major donors that you are being good stewards of their donations

To demonstrate to foundations and grantors that you are pursuing a diverse and sustainable fundraising strategy
Still not convinced? According to Heather Yandow's Individual Donor Benchmark Report, if you want to raise more money from individuals, you need to have a fundraising plan. Organizations that have a fundraising plan reported raising one-third more money from individuals, having almost twice as many donors, and garnering significantly larger average gifts.
Step 1: Look Back
Start by looking back on 2020.
What happened this year? Record what happened internally and externally. Especially in 2020, you need to account for the new fundraising landscape (increase in virtual events, live streaming, peer-to-peer, etc.)
What goals did you have? Were they met or not?
Step 2: Look Forward
Now, look forward to 2021.
What needs does your organization have? Any new programming you'll need to raise additional funds for?
What do you want to accomplish in the next year? At a minimum, this should include:
$ fundraising goal (to cover program/overhead needs)

# of total supporters

# of new supporters

# of monthly donors / $ raised

# of events / $ raised

# of communications

# of grants / $ raised

# of business partners / $ raised
Identify funding sources and channels to use to reach these goals. This will be informed by what has and has not worked in the past. What channel resonates well with donors? What made donors feel something? Is there a revenue stream you haven't tapped into? Has your nonprofit prioritized monthly giving programs?
Over 80% of donors prefer to give online. So even if you can host in-person events in 2021, it's a good idea to include an online component to your fundraising plan. Set up one central location you can direct donors to give to, and make sure you can host fundraising events there in case gathering is still limited in the new year.
Finally, think beyond 2021. What's your vision for the next 5 years? Build long-term goals for your organization, so you're taking strategic steps towards achieving them each year. Remember, long-term goals should ultimately align with your organization's mission and vision.
Step 3: Break it Down
Break up your goals for next year so you can set realistic timelines for quarters or months in your 2021 calendar.
Create realistic timelines to accomplish goals. Plan your year knowing you're going to prioritize giving days and year-end fundraising. That way, you're driving donations all year long.
You don't have to plan out all of the details of your year-end fundraiser or Giving Tuesday fundraiser now, just start forecasting so you have plenty of time to get ahead. Nearly one-third of all giving occurs in December (12% of all giving occurs in the last three days of the year!), and half of nonprofits start planning their year-end appeal in October.
The easiest way to do this is by adding important deadlines and goals into an "annual fundraising plan" shared calendar.
Put it Into Action
Once your fundraising goals are developed, actually write out your fundraising plan to share with your Board to get their approval and ensure they'll be involved in fundraising. This will also help you estimate how much funding will be needed to make it happen.
Make sure everyone on your team knows their role and responsibility, so you can start the new year off strong. Who's taking lead on marketing? Who's in charge of event planning? Who's going to be lead on donor engagement? How does everyone's role fit into and align with your fundraising plan? This will empower your team leaders to go on and set their own goals and timelines.
Finally, be sure to have a process and project management system in place so you can easily monitor your fundraising plan throughout the year (and are prepared to pivot if needed, as seen in 2020). Ideally, meet with your fundraising team at least once a month to review progress toward your impactful 2021 fundraising strategy. Free project management and communication tools include:
Plan More and Raise More with Givecloud
Track your progress towards your fundraising strategy all in one, seamless integration with Givecloud. Charities use Givecloud's simple tools to do all their fundraising in one place, so they can spend more time and money on their mission, and less on administration. Say goodbye to having multiple subscriptions that are expensive and time-consuming to use. Instead, build an engaging nonprofit fundraiser experience with one simple tool.