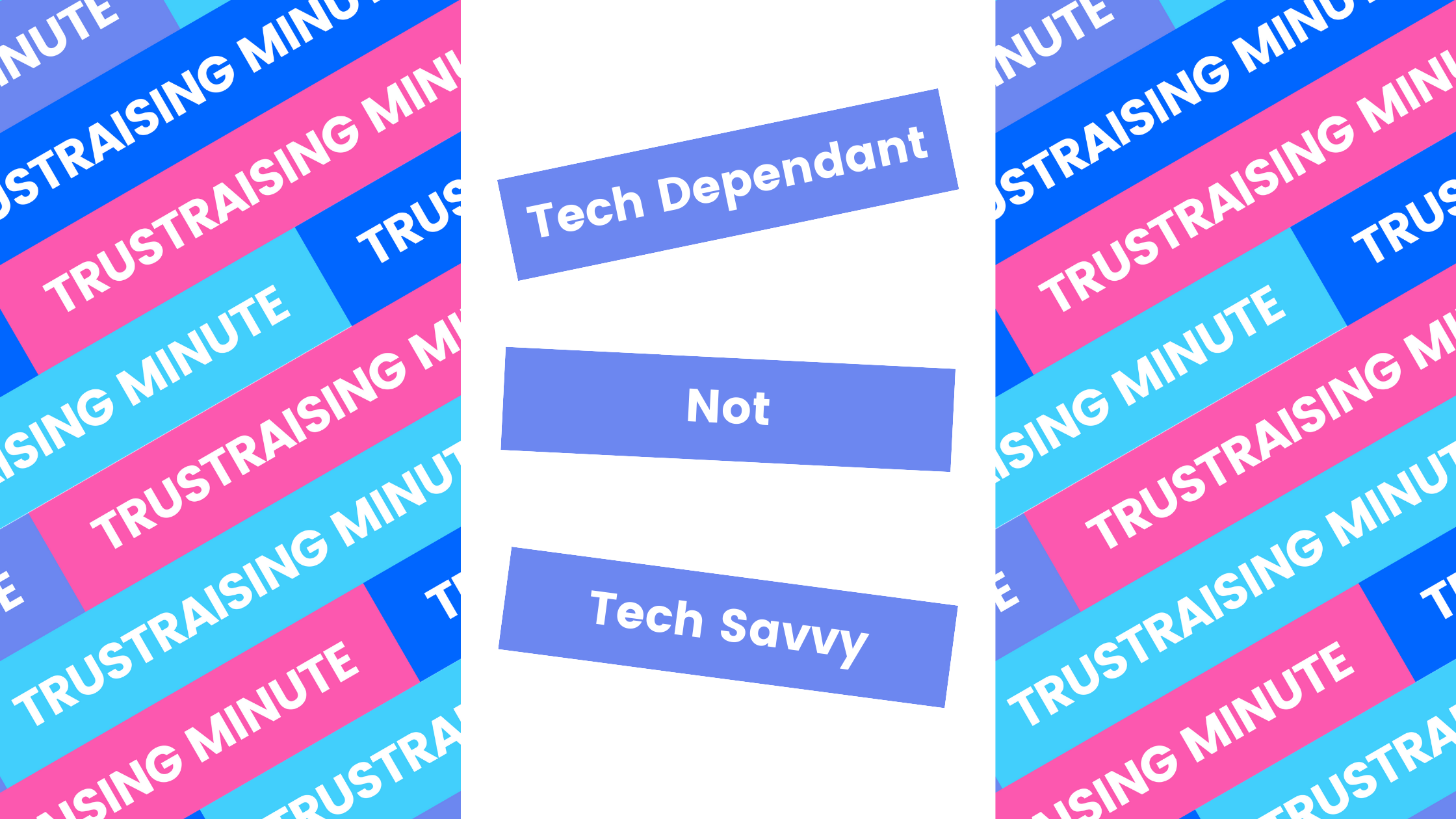 Jan 18, 2021
Trustraising Minute: My One Big 2021 Prediction and My Best Advice
In today's Trustraising Minute, Josh Bloomfield has a big prediction for 2021 and one big piece of advice—both of which might surprise you!
Let's get to it!
The Way We Use Technology In 2021 Will Change
You think I might say something like, "Tech is going to get far more innovative this year," or "We'll all become more tech-savvy."
But the more important question to both of those opinions is why?
My prediction? The biggest changes in 2021 will be fueled by our growing dependence on technology. Dependence on tech is very different from innovation or savviness.
It's not about what "new things" will be created in 2021 or how suddenly savvy we'll all become. Dependence on tech means that your supporters are expecting a digital interaction with your organization. Your organization is going to have to make technology a primary tactic in 2021.
Not for the sake of innovation.
Not because we're all savvy.
But because of the growing expectation. Supporters from all walks of life will depend more on digital experiences from your brand than ever before.
The Way You View Technology Should Change
If digital experiences are table stakes in 2021, your biggest focus in 2021 needs to be user experience.
It will not matter that I can visit your new website in 2021, donate on your new online form, update my profile, or whatever else. If none of those things are easy, clear, and simple, you will lose. Period.
Because 2021 is about growing dependence on technology, not savviness.
Think about the experience. Think about the journey. People are depending on you!
This is Trustraising: understanding that the experience of tech must be laced with trust and humanity. Which means you care about the experience. You care about the journey. You care about your supporters.
What else might a more tech-dependent world mean for your mission?
You Got This
I hope you're energized, encouraged, and strengthened. Be yourself and go change the world!
Let's keep the convo going online and on social. If you know someone who this video might encourage, it'd mean a lot to me if you shared it!