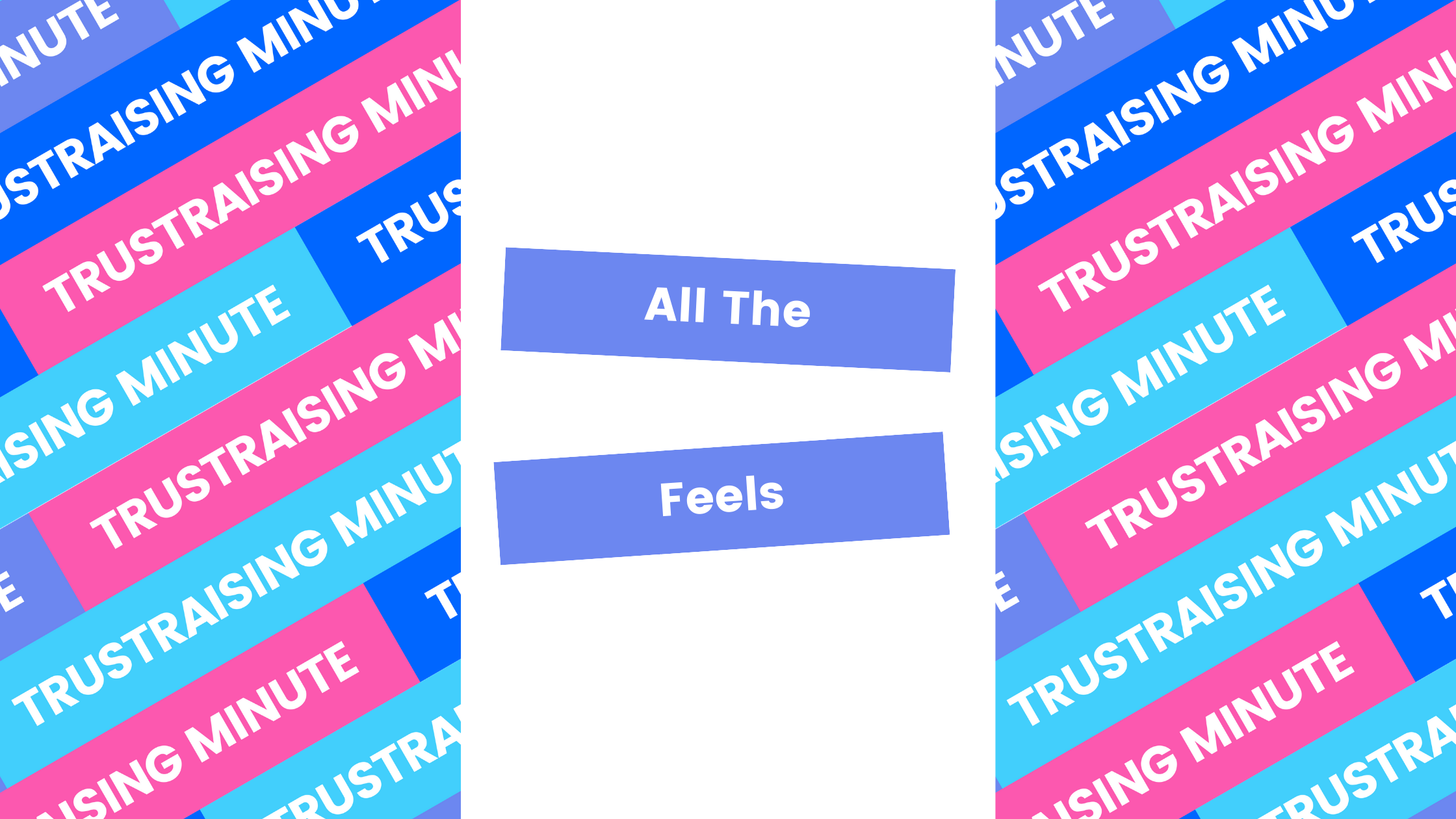 Feb 23, 2021
Trustraising Minute : All The Feels
Josh Bloomfield is back with another Trustraising Minute to challenge how you view your supporters' feelings. The challenge? You don't care enough how you're supporters feel, AND you're raising less money because of it.
Follow along to learn why!
How Will Your Nonprofit Be Remembered?
People won't always remember what you say, but they will remember how you make them feel. The same is true when you are creating a digital experience for your supporters.
They won't remember your donation form.
They probably won't remember your headline or slogan.
They're going to remember how they felt.
Too often, they feel nothing and decide to just leave your page. When people feel something, they remember it. It sits in their brain differently.
Build An Experience That Makes Donors Feel Something
Social media has mastered this with likes, follows, comments saves, views, and shares. They surface these interactions on your profile with icons and animations in a way that literally gives you a dopamine hit. The result? You keep scrolling and they keep making more ad revenue.
Now, what's it feel like when I donate to your organization? Are you showing with visuals how many more meals I'm buying when I change the amount I'm donating? Are you celebrating me with a couple of emojis when I mouse or thumb-over your "Give Monthly" checkbox?
Are you allowing me to pay in ways where I don't need to type in any of my personal info (Google Pay or Apple Pay), so I can follow through on my feeling?
Double Down On Hearts Instead Of Wallets
This is what Trustraising is all about. Understanding that there are best practices for creating high-converting experiences—not because the industry data says so, but because these best practices play to our feelings, to our hearts, and to our emotions.
When you've got the hearts of your supporters, you've got a relationship you can build to impact and change the world! This means more money and resources for your mission. This is not manipulating human behavior to take advantage of people.
In a digital world where you can't be face to face, helping people feel something is helping your supporters make a heart connection to your mission they wouldn't otherwise be able to make and follow through with action!
What little things can you do to your current website, forms, and other digital experiences to help your supporters feel something?
You Got This
I hope you're energized and encouraged. Be yourself and go change the world!
Let's keep the convo going online and on social. If you know someone who this video might encourage, it'd mean a lot to me if you shared it!