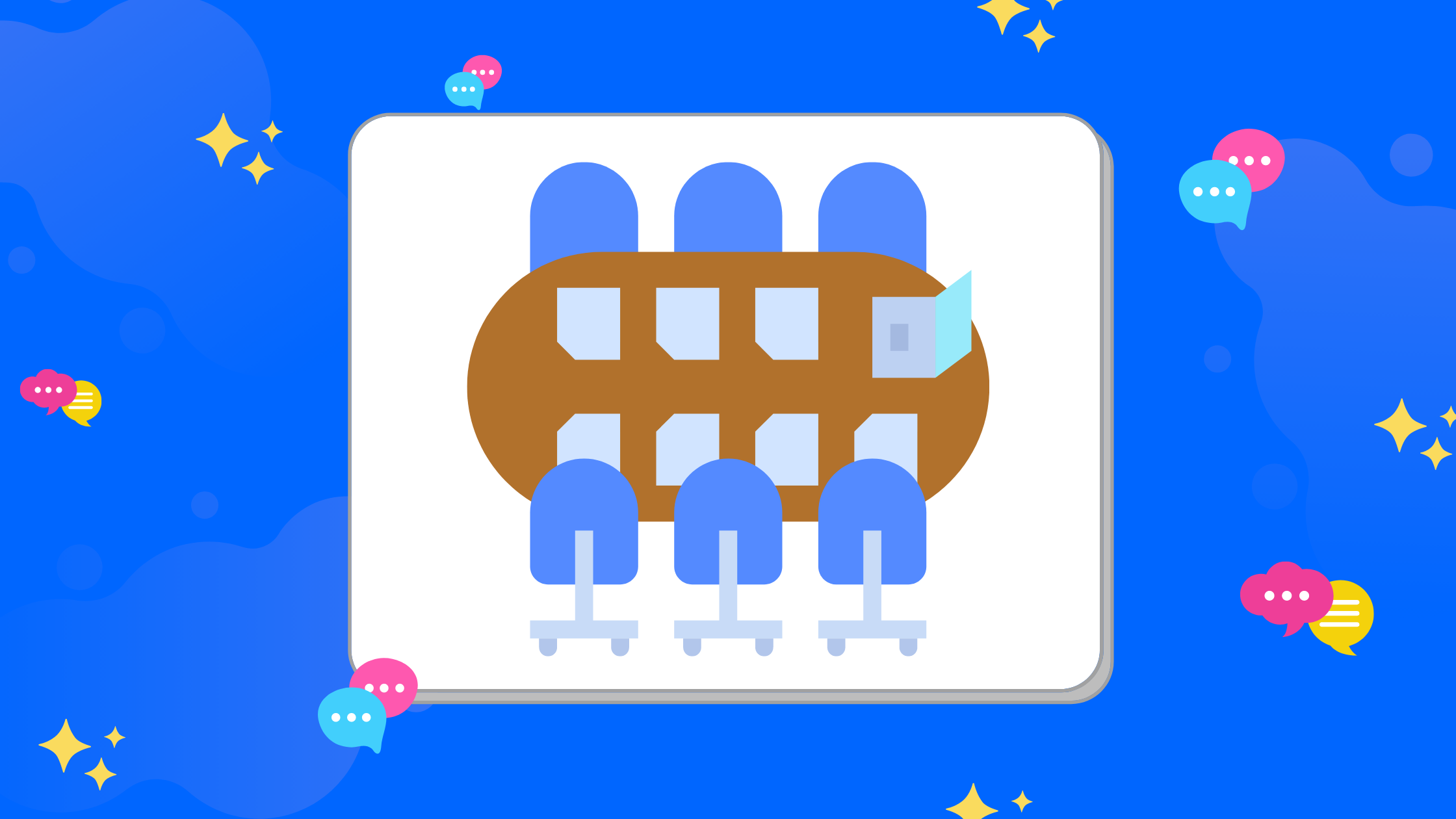 Apr 29, 2021
How to Build Trust With Your Board of Directors
Could your Board of Directors use a boost in their relationship with your nonprofit organization?
If you're nodding your head 'yes', this blog is for you! Learn simple, new, and effective ways to build trust with your Board of Directors.
Keep reading to learn:
The role trust plays with the Board of Directors

The importance of building strong relations with the Board

Ways to start building trust
Board Of Directors: Our Cause Champions
Board members are one of your organization's most valuable resources. They volunteer their time and money to propel your mission forward. Your Board of Directions are your biggest cause champions.
But sometimes, our interactions with the Board don't always go the way we want them to. That's because, just like any other relationship, building trust with your Board of Directors takes time, effort, and intentionality.
Getting Your Board On Board
Strong relationships built on trust with the Board of Directors are critical to the longevity of your nonprofit.
Senior Managers and Board Chairs agree that an effective Board has an impact on organizational performance. Two particular board characteristics matter most: 1) the Board's understanding of its roles and responsibilities, and 2) the Board's ability to work as a collaborative team toward shared goals.
Building trust with Board members helps them feel connected with your nonprofit organization (even though they're not there for the day-to-day activities) and fosters teamwork between team members.
How To Start Building Trust With Your Board
Use the Power Of Storytelling
Nonprofit storytelling is an effective way to establish trust and build relationships with supporters—why not do the same with the Board? A strong understanding of programs is linked to stronger engagement, strategy, and external leadership—including fundraising. One of the best ways for your Board to get an in-depth understanding of your programs is to hear testimonials regularly.
While fostering an emotional connection through the stories you're presenting to the Board, be sure to also demonstrate your impact quantitatively. Show them what it's like on the ground of your organization—both the challenging and inspiring parts of your mission! Use infographics, recent data, and research to educate the Board after you've inspired them.
In other words, tell stories of impact to your Board of Directors any chance you get! You can do this through individual calls, the start of board meetings, tours, galas, you name it.
Get Personal
Just like your supporters, every board member has different motivations and particular interests in your charity. Tailor every communication to individual board members, so each update resonates with them on a personal level. Not only will this increase engagement, but it will remind them that you've been listening and you know what makes them passionate about your cause.
Outside of the regularly scheduled meetings you have with the entire Board, meet up with board members individually (at least once a year) to have honest conversations about how they're feeling about the organization's direction.
Your goal in these meetings is to simply listen and engage at a heart level, so you can truly work to build trust. Take time to get to know them personally—their work, family, friends, hobbies—so they can be confident that the relationship you're building is genuine (and not transactional).
Stay In Touch
How often do you communicate with your Board?
Poor communication is a top contributor to low board performance and limited overall success. Make sure you communicate with members frequently and consistently. You should be communicating with the Board at least once a quarter via email at a bare minimum. Ideally, try to meet in-person or online once a quarter for board meetings.
If there are more pressing issues, reach out to them sooner, so they don't feel blindsided during your meetings. Another good practice is to email meeting agendas beforehand at least 48-hours in advance, so every board member feels informed and ready for the conversation. You may also want to poll your Board of Directors once a year, asking them about preferred methods of communication (e.g., preferred frequency and channel, such as via text, email, phone, video, or in-person).
Remember You're All On The Same Team
Even if it might feel like it at times, your Board is not out to get you! Board members may not be in your office every day, but they're just as concerned about your organization's mission as you are. Take time to talk about "mission moments" and remember why you all joined in the first place during your board meetings.
Try this powerful kickoff exercise: Have board members write down their "why" (i.e., why they joined the Board) on a notecard, and go around the room and have each member share. Then, have a staff member take these answers and make them into branded keepsake items for the Board. Wallet-sized pictures, engraved desk items, coffee mugs—the sky's the limit!
Invite your board into critical decisions to know their opinion is appreciated, and your relationship with them feels like a true partnership. Be intentional with the language you use, so everyone knows you're all in this together. For example, use "we" statements instead of "I" statements when speaking about the organization's strategic vision.
Create Space For Board Members To Trust Each Other
Not only is it essential that your board members trust your executive leadership and organization, but it's also equally important that they trust one another.
Outline meeting guidelines that demonstrate differing opinions are welcome and open discussion is encouraged. Invite members to discuss problems, challenges, and broader issues facing your organization during each meeting.
Include short trust-building activities or conversation prompts, so board members can get to know one another more (especially if your board has a history of members coming and going frequently). Typical exercises include obstacle courses and retreats.
It can also be fun to have a different board member sit in the "hot seat" for 10 minutes at the beginning of each board meeting, and let other members ask any question they want. This exercise can be especially beneficial for new board members to get to know the rest of the members (and vice versa).
Build Trust With Givecloud
Ready to build deeper trust than ever before with your Board of Directors? With Givecloud, you can quickly and easily save every touchpoint: donations, matching gifts, emails, calls, and more!