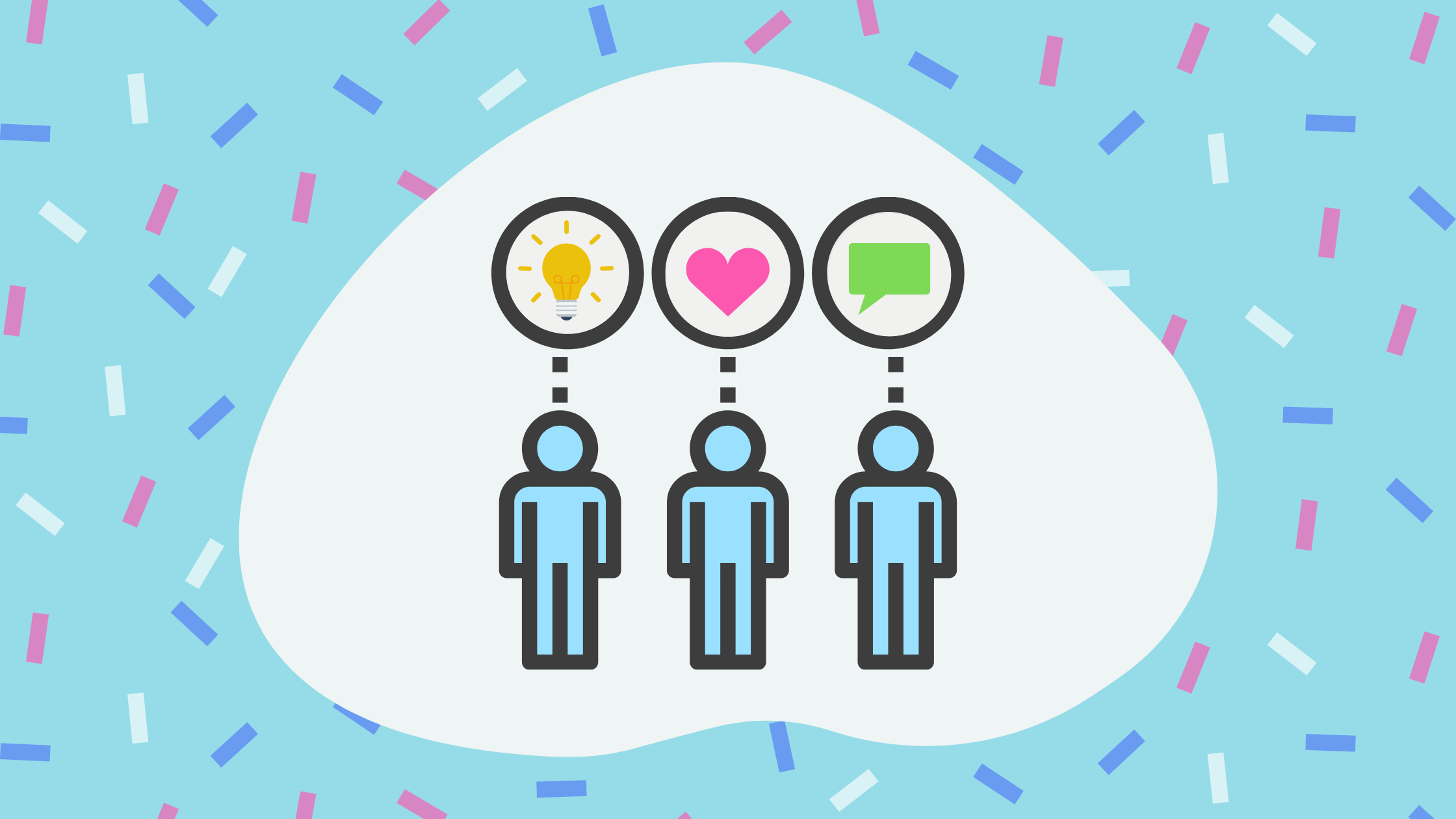 Jun 4, 2021
Listening To Your Supporters: Closing The Feedback Loop
Closing the feedback loop is a critical part of any nonprofit organization's feedback journey. Listening to your supporters is a crucial building block for establishing trust and fostering more candid and useful feedback over time.
Yet, for many nonprofits, closing the loop is the most challenging step in the feedback process. With donor retention rates decreasing (the percentage of donors who gave to a charity in 2019 and then gave to the same charity in 2020 dropped by 4.1%), it's more important than ever to understand where your donors are and how they feel about the work your nonprofit is doing.
You can close that gap! Keep reading to. . .
Understand the feedback loop

Learn how to listen to supporters

Explore ways to close the feedback loop

Implement a feedback process that deepens trust with supporters
Understanding The Feedback Loop
A feedback loop is the process of listening to your supporters, so you can respond effectively to them.
These loops are usually formatted as surveys and polls, which can be sent through direct mail, email, text message, social media, or even after live events.
The typical process of a feedback loop for nonprofits looks a little something like this: design feedback opportunity > collect feedback > interpret feedback > act and respond > close loop.
We want to help you nail the last step in the process: closing the feedback loop. Keep reading to explore easy things you can do to ensure your nonprofit isn't leaving supporters hanging in the feedback process.
Closing The Feedback Loop For Supporters
Focus On One Feedback Source
This is especially important if you're just now beginning the feedback process for your organization. Focus on one feedback source at the beginning to make it easier to review and manage the feedback you receive. This could be a survey, focus group, or 1:1 interview. Find what works best for your organization, and stick to it! Then, you can successfully add more sources over time.
Ask Action-Oriented Questions
When designing feedback surveys, make sure you're asking questions that will result in tasks your organization can actually act on. Avoid yes/no and dead-end questions. Ask open-ended questions that lead into specific follow-up questions that will help your nonprofit know what next steps to take. If there's any area of your organization that many have complained about before, focus your questions on ways supporters would like to see this issue addressed or resolved.
Start Small
If you feel overwhelmed with the feedback you've received and you're not sure where to start, tackle the actions that are easiest for your organization to complete first. Choose tasks that won't require tons of staffing, time, or resources. This will help you avoid decision-paralysis and get the momentum you need to keep going. You can also look for recurring themes among supporter feedback to determine what area would be best to prioritize.
Dig Deeper
Don't be afraid to initiate follow-up conversations! Especially if the feedback is coming from a place of complaint, you want to make sure supporters feel seen and acknowledged in their frustration. Digging deeper into negative feedback loops will also help you have a better understanding of what specific changes they hope to see.
Respond Regardless Of The Results
Even if you can't act on the feedback, make sure you respond to supporters to let them know that you are listening and appreciate their responses. If you can't act on their feedback, let them know why. Not only does this help build supporter relationships, but it also lets people know that their feedback was successfully received and considered—not just thrown in a box somewhere! It's totally okay to say "no," to feedback requests. After all, your team members are the experts at what you do. As long as supporters understand why you're saying no, many will be understanding.
Actually Close The Loop!
Don't call it a day once you've acted on the feedback you've been given—make sure people know that the changes you've made are a direct result of a supporter's feedback. This will let the supporter who made the request know you've made the change, and allow other supporters to see your responsiveness as an organization. Odds are, they may have wanted to see that change too! The easiest and best way to do this is to send these impact results through a segmented email. That way, it feels extra personal and relevant.
Build Trust With Supporters
The feedback loop is not only useful for nonprofits to make sure they know their supporters, we use it at Givecloud, too! We are continuously checking in with our subscribers to see how we can make changes and provide useful resources.
We have built our Trustraising blog on the idea that all great relationships—especially donor relationships—are based on trust. Follow along with our weekly blog posts and email series to learn how you can build trust, develop community, and increase impact through Trustraising. Subscribe today so you never miss another blog or opportunity to build trust with supporters.