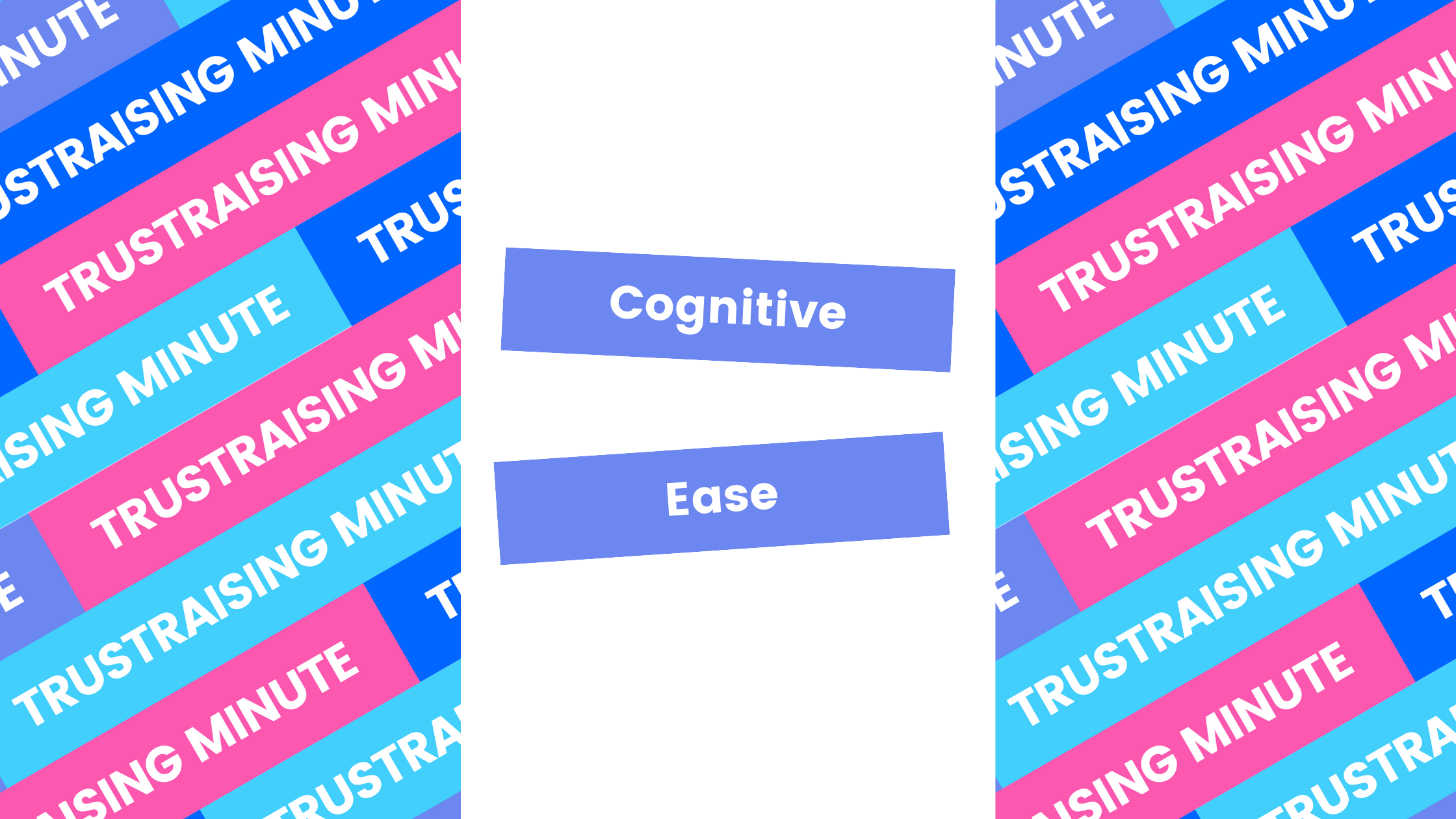 Apr 7, 2021
Trustraising Minute : Cognitive Ease
Josh Bloomfield explains how you can use more brain science to help your supporters connect with your mission! Understanding the Cognitive Ease principle will allow you to free the mind of your supporter, so they can focus on impact. Follow along to learn how!
The Principle Of Cognitive Ease
Think of a toboggan hill. The more times you go down the toboggan hill in the same place, the deeper the groves get, and the more difficult it is for you to veer off in another direction.
Your brain is doing something similar.
Each time you use your iPhone, check your email or shop on Amazon, you're reinforcing a behavior—an expectation—and creating deeper grooves. The last thing you want to do is create a digital experience for your supporters that veers way off course from the toboggan hills they build in their brains every day.
Use Cognitive Ease To Your Advantage
You can use Cognitive Ease to your advantage by creating a familiar experience for your supporters. Let's get super practical.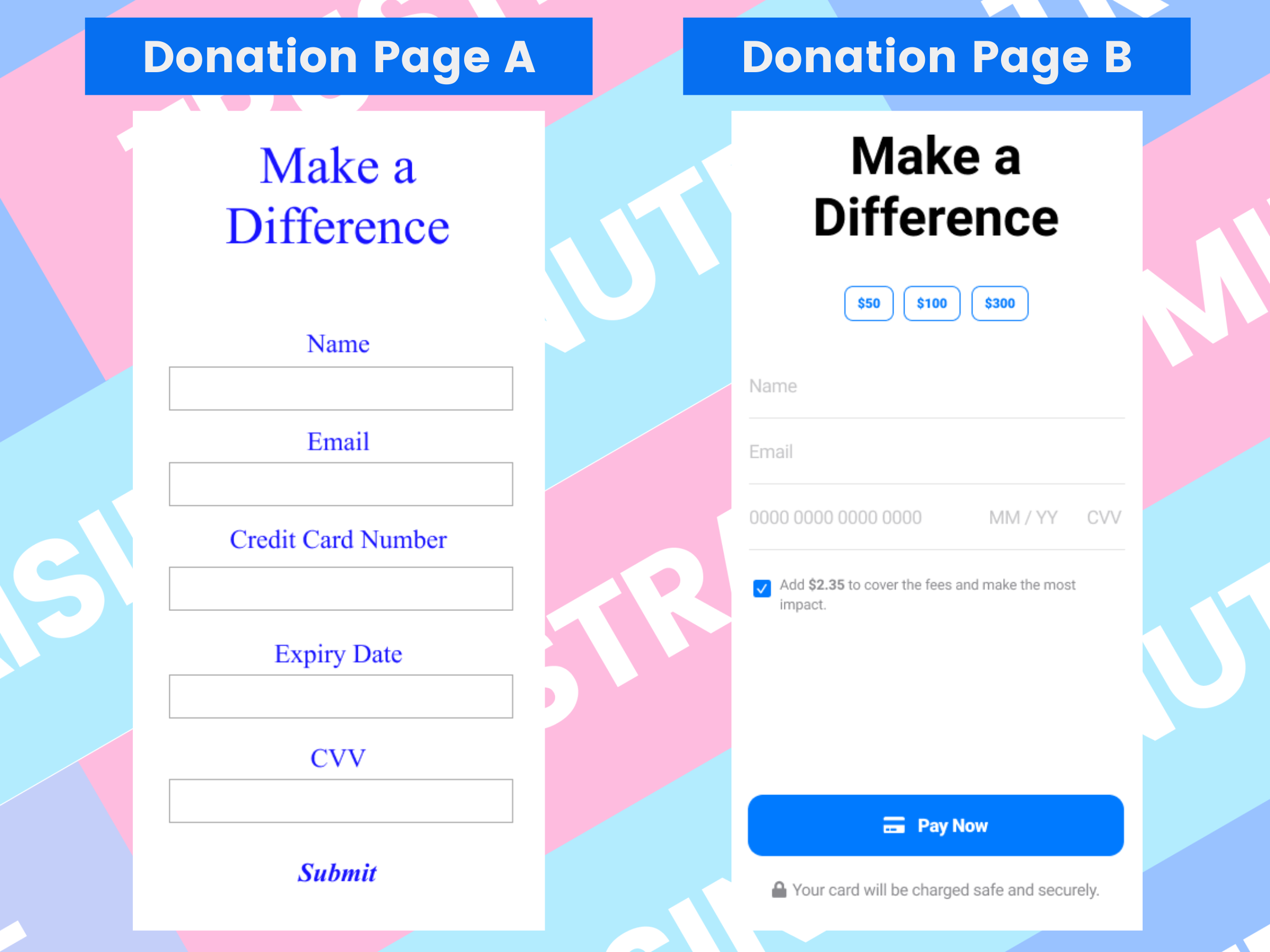 There's a gut reaction we have to these (purposely exaggerated) examples. Whether we would language it this way or not, our brains can't even process option A. In a split second, your brain is being forced to veer off on an unfamiliar path of fonts, text alignment, content, and so on.
Option A could be more secure behind the scenes. Maybe it takes fewer clicks. It could even be less expensive for you to launch and maintain. But it will not convert the way your mission deserves!
Less Distraction, More Connection
Trustraising is about giving your supporters a fighting chance to build a heart connection to your mission in a digital world. Give them that chance!
Make it easy on their brains:
Use similar fonts to the fonts they see all day.

Use similar button colors for your donate buttons.

Use icons that are familiar.

Use similar positioning.
In other words, do what their brain is expecting!
Free the mind of your supporter so they can be free to focus on impact—on the outcomes of partnering with your mission—instead of how to navigate your donation form.
You Got This
I hope you're energized and encouraged. Be yourself and go change the world!
I do these Trustraising minutes to help you build meaningful fundraising relationships in a digital world, even at scale! Reach out to me if you think I might be able to help you further or share this video if you think it might encourage someone.