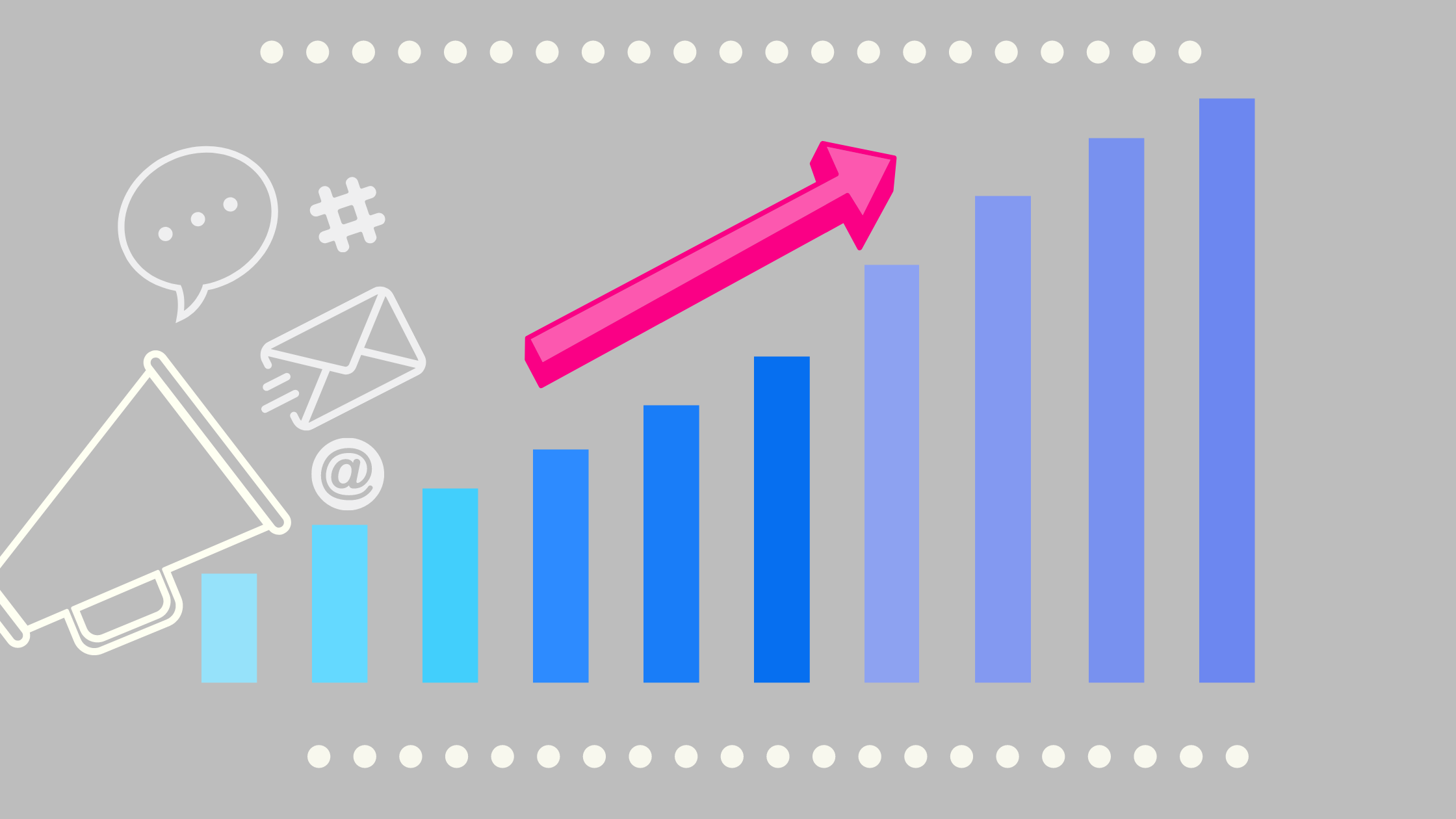 Feb 19, 2021
How To Boost Your Campaign With A Communication Checklist
Even though 71% of nonprofits worldwide agree that social media is effective for online fundraising, more than half (66%) of charities are worried they will miss out on valuable promotion opportunities. A communication checklist will help your nonprofit maximize its next digital fundraising campaign.
This blog includes:
How a communications checklist can give your campaign a much-needed boost

Communication goals and checklist points for before, during, and after your campaign

Downloadable communication checklist that you can customize to fit any campaign
Why You Should Use A Communication Checklist
There are many benefits of a communication plan. Creating a strategic plan can help you be more intentional, post more frequently, and increase your reach and impressions. By how much? Well...
Don't miss out! Implement a communication plan for your next campaign, so you can raise more. We've broken down everything you need to include on your nonprofit communication checklist.
Planning to Launch
Communication goal: Build a community of advocates and reach 25–30% of your campaign goal.
Checklist:
Campaign page is designed and ready to go, but it's not public yet. (Psst, did you know custom-branded donation pages nested inside a nonprofit's website raise

6X more money

?)

Reach out to previous and prospective advocates. For example, this may include major donors, board members, team fundraisers (if doing

peer-to-peer

), partner organizations, and corporate sponsors.

Ask supporters to commit to giving early (these are called lead gifts) and share your campaign with their networks once it's LIVE. Don't forget to email copy and creative assets to make sharing as easy as possible for them!
Preparing To Launch
Communication goal: Create a communication timeline and schedule everything ahead of time.
Checklist:
Create a timeline for your campaign.

If it's a one-day event, you want to build momentum leading up to it.

If it's an ongoing fundraiser, you want to mix advocacy messages with appeals from launch date to the fundraising deadline.

Take note of donor preferences and what channels have worked well in the past (at least email and

social

). Don't be afraid to try new mediums!

Draft and schedule all communications (i.e., email and social media).

Pre-launch (tease event, save the date, etc.)

Launch day

Progress posts (25%, 50%, 75% of the way to goal)

Final push

3, 2, 1 day(s) left

Final day (schedule posts for all day long)

Campaign end (total raised, celebrate, thanking sponsors, etc.)
During Your Live Campaign
Communication goal: Monitor plan as it's implemented and engage with supporters to build community.
Checklist:
Engage on social media 15–30 minutes every day.

Respond to all comments and mentions, add updates, react to others' posts.

Update scheduled posts as needed (amount raised, new sponsors, etc.).

Create new posts to share between scheduled posts.

Behind-the-scenes photos of your team and campaign.

Thank supporters as donations are made.

If fundraising goals are passed, focus on stretch goals.
After Your Campaign Is Over
Communication goal: Celebrate, share the impact of funds raised, and provide next steps.
Checklist:
Celebrate the total raised with your community of supporters.

Show lots of appreciation on social media, in a thank-you email, and thank-you letter (or receipt).

Give supporters next steps (i.e., register for the next event, subscribe to receive updates, fill out a feedback survey, etc.)

One month later, six months later, and one year later send a short email to donors demonstrating the specific impact of their gifts.

Post-mortem your event communication plan. What worked? What can be improved next time?
Download Your Campaign Communication Checklist
Ready to get started on your campaign's communication checklist?