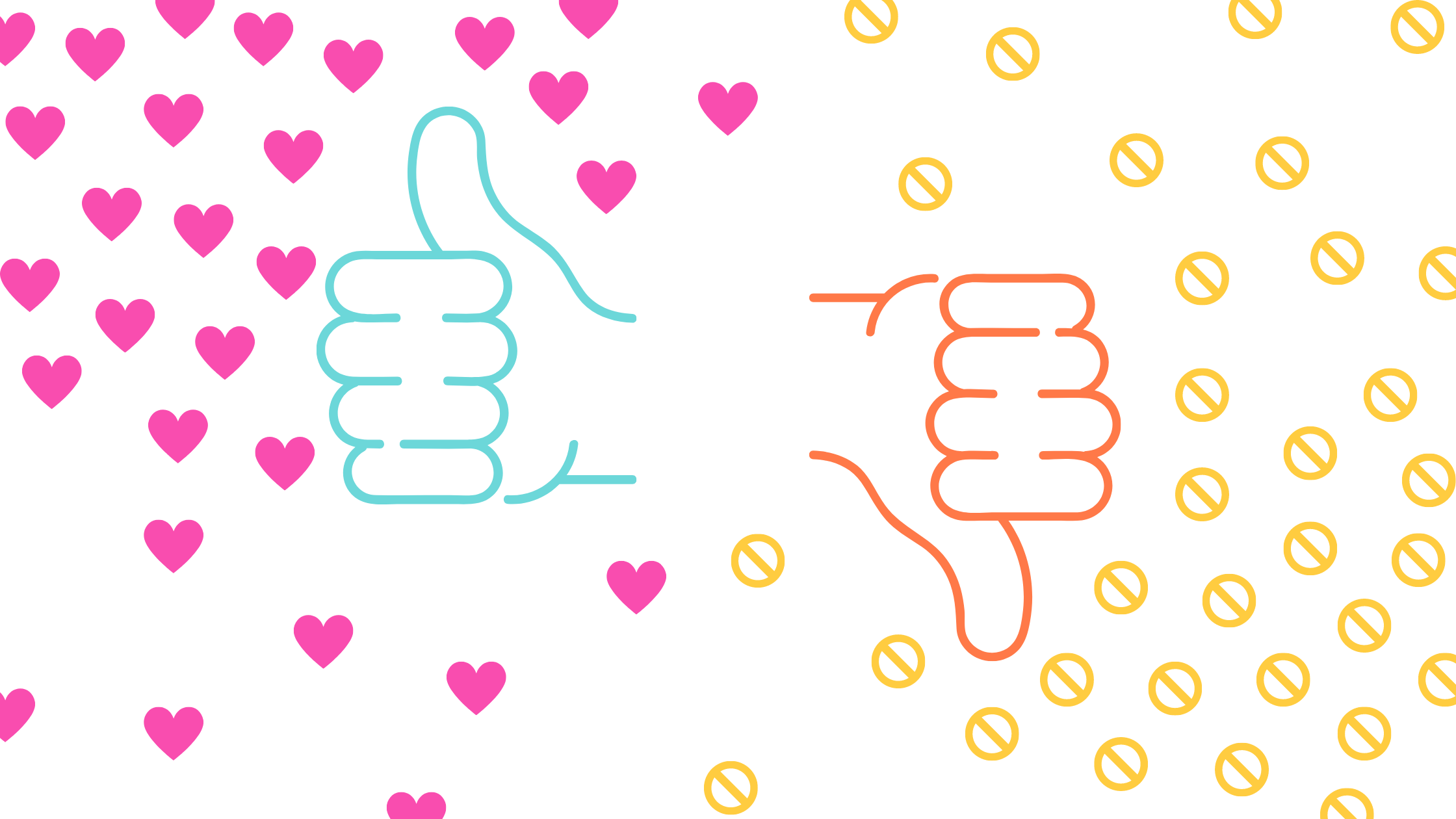 Oct 9, 2020
Do's and Don'ts of Year-End Fundraising
'Tis the season! For year-end fundraising, of course. As long as it's before December 31st, it's not too late for nonprofit organizations of all sizes to create a dedicated end-of-year campaign.
The key to success is providing an engaging donor experience. Charities who do so report as much as 70% year-over-year growth during the giving season.
In this blog, we'll show you the five most important do's and don'ts of year-end fundraising. Learn which holiday giving strategies to try and pitfalls to avoid.
Keep reading for year-end fundraising:
Goal setting

Donor data tracking

Communication touchpoints

Stewardship tactics

Last-minute strategies
Do's of Year-End Fundraising
DO set realistic year-end fundraising goals
The first step in planning a top-notch year-end fundraiser is to set realistic goals. Not sure where to start? Base your overall goal on previous year-end fundraisers. Then increase this goal slightly, based on what you think is achievable.
Beyond financial goals, there are plenty of other year-end goals to consider. For example, are you trying to acquire potential donors, retain your current donors, or re-engage lapsed donors? It's possible to accomplish all three, but it's best to choose one of these development strategies to focus on this giving season. Most nonprofits should prioritize retaining current donors.
DO use donor data
Look at previous donor preferences to set up this year's campaign. Take note of what worked and what didn't. Then, make sure you can collect donor data this year to inform next year's year-end appeal.
18% of donors worldwide have given through Facebook fundraising tools which means nonprofits aren't receiving 18% of donor data! Losing this priceless data makes it challenging to work on donor retention. You can track gifts, receipts, and thank-you notes when you set up a giving page with Givecloud!
DO create multiple touchpoints
Steer clear of donor burnout this year-end. Send out notes like, "You're a hero," or "Thanks for your support," before sending out any fundraising appeals. Inspirational and impact-driven text messages, emails, and social media posts help supporters fall in love with your cause over and over again.
DO show donor appreciation
Personally reach out to major donors on a phone call or Zoom call to see how they're doing between appeals. Taking time to make these connections will have a greater impact on your organization in the long run than one-time gifts. Remember, you want their trust—not just their transactions. Donor appreciation demonstrates that you see your supporters and acknowledges that you couldn't do this without them.
DO participate in Giving Tuesday
Giving Tuesday is THE biggest and best giving day of the year. On average, nonprofits collectively raise over $300 million on Giving Tuesday. Giving Tuesday's 2018 Insight Report concluded that donations on this day have continually exceeded giving on all other days of the year, including the previously most charitable day of the year, December 31st. Learn how to make Giving Tuesday 2020 work for you, not the other way around.
DO take advantage of online fundraising
There's no doubt that the shift to 100% virtual fundraising this year has come with its own issues. But there are also lots of reasons why online fundraising is absolutely amazing for nonprofits.
Online giving is more convenient for both one-time and recurring donors (like board members), you can reach supporters from anywhere in the world, it's easier to track donor data, and it creates friendly competition among peer-to-peer fundraisers.
The bottom line? This year-end, experiment with more online fundraising tools to create a personal and engaging fundraising experience for your supporters.
Don'ts of Year-End Fundraising
DON'T be ambiguous
Create a stronger sense of urgency by targeting specific audiences and directly communicating your needs this year-end.
For example, instead of "Donate now to help us continue our mission," try adding a specific gift amount to your call to action, "Donate X now to feed 2 families and contribute to our goal of 100 families this Christmas."
DON'T post on social media without a content strategy
A year-end social media content strategy doesn't have to be complicated to be successful. Simply build a content calendar around your campaign theme to ensure you're communicating consistently across all platforms.
DON'T forget to plan ahead
Give yourself plenty of time to ensure your year-end fundraiser runs smoothly. Plan ahead! Nearly 54% of nonprofits begin planning their year-end fundraising campaigns in October. About 8% start as early as June! And you've still got time - if you are late starting this year - make a reminder in your schedule now for next year!
DON'T forget to account for last-minute donations
Don't close the (virtual) office early. Keep reaching out to donors until the end of December 31st. Nearly one-third of giving occurs in December, and 12% of all giving happens in the last three days of the year. If you plan to take that time off but don't want to miss out, be sure to schedule one last email appeal and a few social media posts with your donate link.
DON'T use a giving page that isn't donor-friendly
Want to maximize year-end donations? Make giving simple and straightforward for donors. Givecloud can create beautiful donation pages and donation forms for you that are easy to use and offer multiple payment options for donors. And take advantage of best-practices including defaulting to monthly giving and donor covers cost options when available.
DON'T forget to follow-up
We know you're probably exhausted by the end of December, but to make sure you have returning donors next year-end, you need to follow up with email marketing! Show appreciation by sending a thank-you receipt and handwritten letter. In the months to come, report specific ways their support made a real-life impact. Include a story demonstrating a tangible impact.
Raise More This Year-End With Givecloud
Donors are eager to support your cause during the year-end! You just need to communicate with them in the right ways.
Do be consistent, personable, and impact-driven.
Don't forget to plan ahead and invest in a fundraising platform to keep supporters coming back long after the holiday season.
You got this, World Changer!