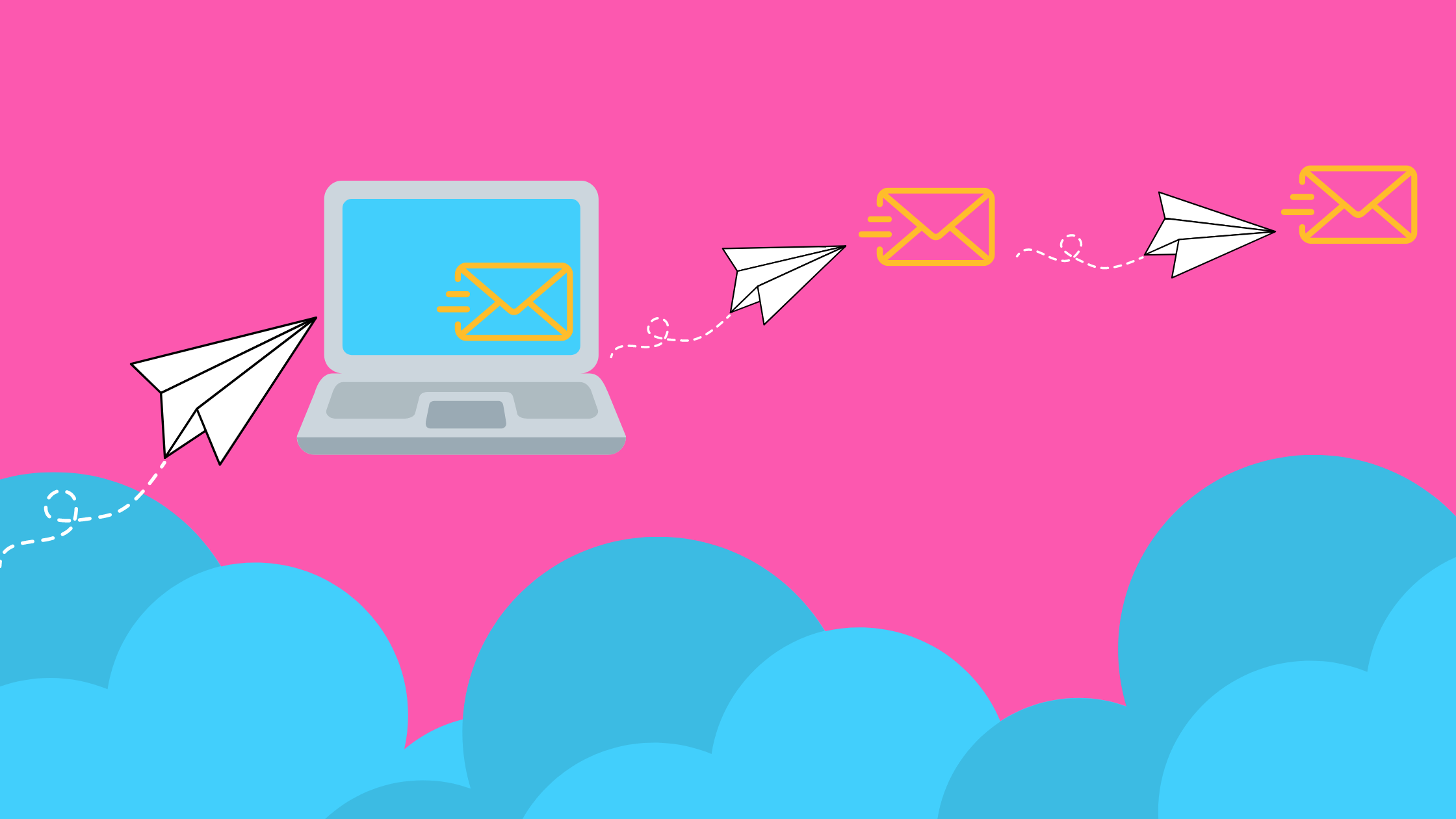 Feb 12, 2021
5 Email Series Examples Your Nonprofit Needs
Consistent communication is an important part of any relationship. Whether the relationship is a friend, family, or partner, staying in touch allows you to know what's going on in the other person's life. The same logic applies when it comes to solidifying donor relationships!
Email nurture campaigns can help your nonprofit communicate more frequently and effectively with supporters even though you're spending less time writing emails overall. Win-win right? Keep reading to learn:
How your nonprofit can say more in less time with email nurture campaigns

5 email series examples your nonprofit needs

Quick tips for designing email nurture automations
Email Nurture Campaigns Can Help Your Nonprofit Say More In Less Time
An email nurture series is more than just a one-off message sent out of obligation to supporters. Think of an email series as an invitation to supporters to join your nonprofit on a journey where they get to choose their own adventure! You put the work in ahead of time to create an intentional and engaging online experience for them.
Automated email series can benefit your supporter relationships in many ways. Here are a few things this email marketing tool can do for you:
Allows you to communicate more frequently with supporters. This is good news because sending four emails in a month instead of just one

significantly increases

the number of supporters opening more than one email from your nonprofit and builds mindshare for your mission.

Helps you build trust with supporters by sending emails tailored to their unique donor journey. Did you know organizations who send automated emails are

133%

more likely to send

relevant

messages that correspond with a supporter's donation cycle?

Increases the chances of your emails being read by supporters. Automated email messages average

70.5%

higher open rates and

152%

higher click-through rates than "business as usual" marketing messages.
Need we say more? Check out these email series examples that can help your nonprofit build deeper connections and raise more than ever before!
5 Nonprofit Email Marketing Series Examples
Welcome Series
Create a welcome email series for email subscribers who are new to your crew. You can design this nonprofit email strategy for new subscribers or first-time donors. The point is to engge supporters fresh off of their excitement to join your nonprofit community. They've just agreed to learn more or commit to supporting your nonprofit, and the welcome email is the first thing they'll receive from you. This email is more likely to make it to their inbox, where they're more likely to open it than other kinds of emails from your organization.
Don't forget to make them feel welcomed into your nonprofit's community. Tell them more about the heart behind your mission, and share all of the ways they can get involved. Direct them to relevant blog posts. At the end of your email series, give them the opportunity to customize their email preferences to ensure they receive content that is most interesting and relevant to them.
Thank You Series
Go beyond the check-the-box "thank you" message after someone donates to support your cause. Instead, craft a personalized and sincere appreciation email series that includes merge tags such as their name, their donation amount, and how their donation will be used. The first message in this series should be sent within 24-hours of their donation—if not sent right away.
Once supporters receive a thank you email after their donation, set them on a path to receive a follow-up email in one month that shows the real-life impact of their giving. Don't forget to add social media icons in your footer so supporters stay connected.
Recurring Giving Series
Designing a special email series for monthly, quarterly, or yearly donors is a great way to encourage recurring donations. You can also make this an email series for members if your nonprofit offers a membership program. This email series is all about providing a VIP experience to donors who commit to supporting your nonprofit on a regular basis.
Use this email series to send exclusive offers/discounts, behind-the-scenes access to your nonprofit's operations, free merchandise, and specialized video messages from your team! If nothing else, you should use this email series to let recurring donors be the first to know about all of the exciting things happening at your nonprofit.
Year-end Giving Series
Nearly one third (31%) of annual giving occurs in December, and 12% of ALL giving happens in the last three days of the year. This is also one of the busiest times of the year for most nonprofits. Don't let a hectic year-end keep you from the generosity of festive donors!
Create an email series to send out reminders one week before, one day before, and on the day of #GivingTuesday, so supporters know how they can support your nonprofit on this national day of giving. End the series with an inspiring "last chance to give a tax-deductible contribution" email before December 31st is over.
Lapsed Donor Series
Win lapsed donors back with an email series created just for them. First things first, set up an automated email for when a payment has failed due to a credit card issue—lots of supporters accidentally stop giving because they're not aware that their payment method has failed!
Start the email series by checking in with supporters to determine why they've stopped giving or responding to your nonprofit. See if there are any needs they have that have not been addressed—maybe they're not receiving content that is relevant to them and need to update their email preferences. Maybe they keep losing emails from your nonprofit and need help adding your email address to their contracts. Find out why!
Then, thank them for all of their previous support and remind them what has been possible because of their contribution. Provide different ways for them to get involved—maybe they're unable to give financially at this time, but still want to offer their time or professional services.
Regardless of their ability to donate or volunteer, this series should let them know that they are a part of your community and always will be!
Quick Tips For Designing Automated Nurture Email Series For Your Nonprofit
Think about the supporter experience from beginning to end. How can you make it fun for them?
Create all of the great emails you will need in the series before launching it. No one wants to be left at a dead-end.
Include merge tags and segment your audiences so every automated message feels personal. Personal messaging improves click-through rates by an average of 14% and conversions by 10%!
Automate your emails by choosing click-worthy triggers. Choose which clicks or actions from supporters will signal each email in the series.
Use a simple and sleek template for your emails that are easy to scan. Think "less is more" since you're sending out multiple emails. You don't need to worry about fitting everything into one!
Draft an intriguing subject line and include gripping imagery. You want every email to capture and keep supporters' attention to ensure they make it all the way through the email series.
Include a "call-to-action" (CTA) in each email, so supporters know exactly what next step to take. Not only should you make a clear "ask," but you should also make your CTA stand out with a button. Seems like an insignificant change, but including a call to action button instead of a text link can increase conversion rates by as much as 28%.
Monitor email performance over time to understand what resonates most with your donors and where any bottlenecks may be preventing them from completing the email series.
Choose a software that can help you set up email automations and track all of your donor interactions in one place. At Givecloud, automated emails can be sent to your donors based on events that happen on your Givecloud site. Here as some examples:
An account is created

A donation is made

A payment method is added to an account

An automatic recurring payment fails to process because the donor's card expired
Each of these emails are templates that can be customized to suit your organization. You can see the full list of automated emails that can be sent to your donors with Givecloud here. Our mission is to take the hassle out of admin work so you can focus on doing what you do best: CHANGING OUR WORLD!