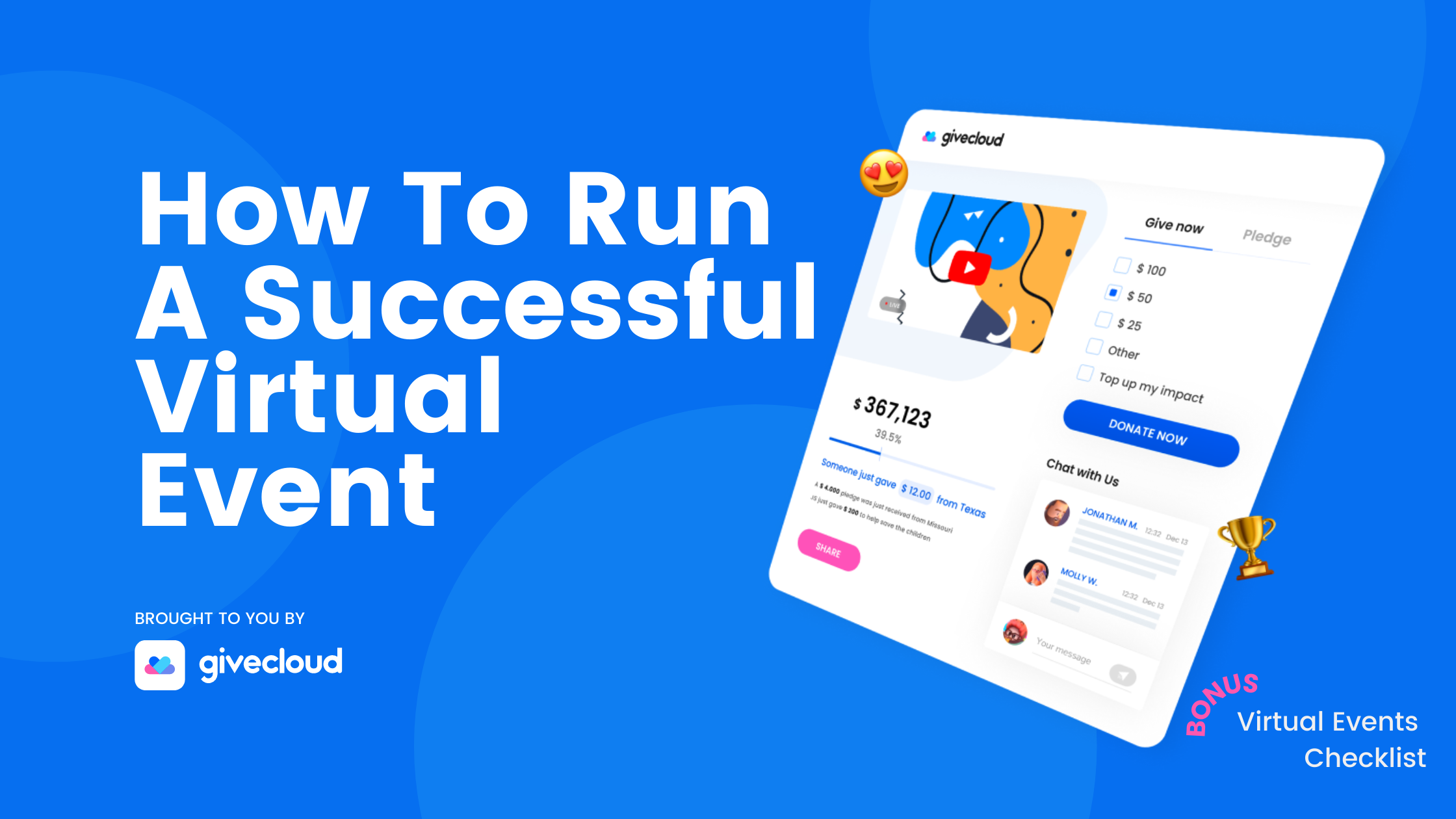 Mar 4, 2021
eGuide: How To Run A Successful Virtual Event
Are you planning an online gala, generosity party, or concert?
Turn these fundraising events into high-impact opportunities. Engage and excite your supporters like never before through virtual events!
Imagine an all-in-one fundraising page where donors can watch, give, engage, celebrate, connect and share.
Let's get started!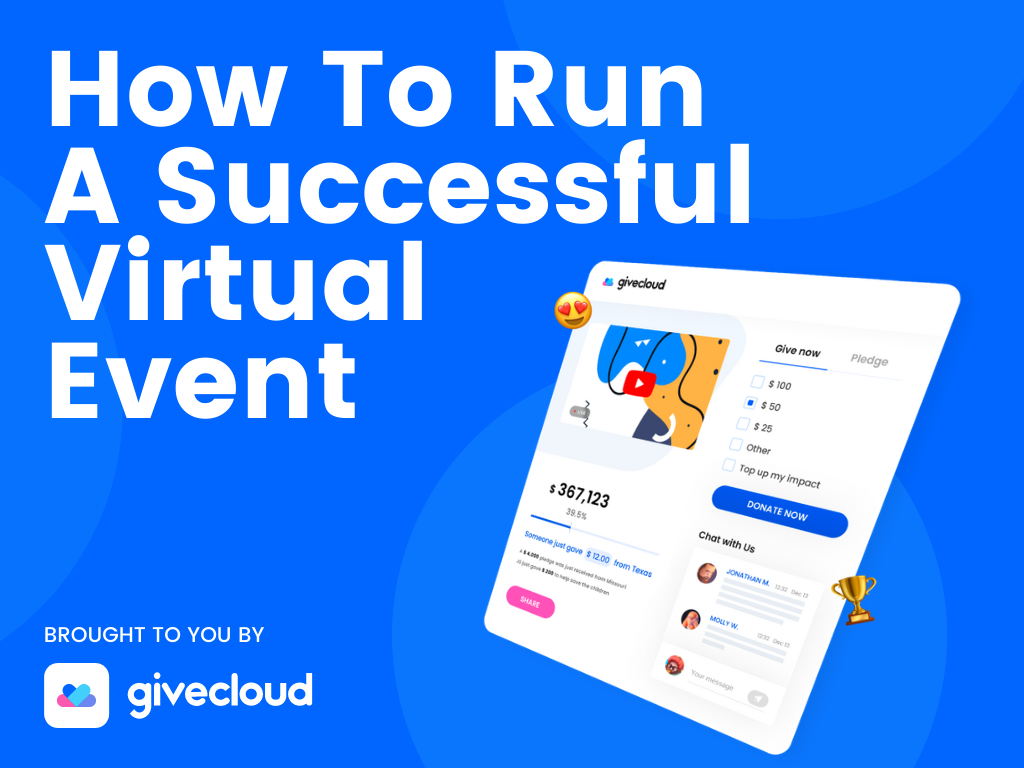 This E-Guide includes:
How a virtual event can help you boost donations and build trust.

How to decide what kind of virtual event you want to host and the best way to deliver it.

A step-by-step guide for developing your virtual event.

A communication checklist you can use for any virtual event.