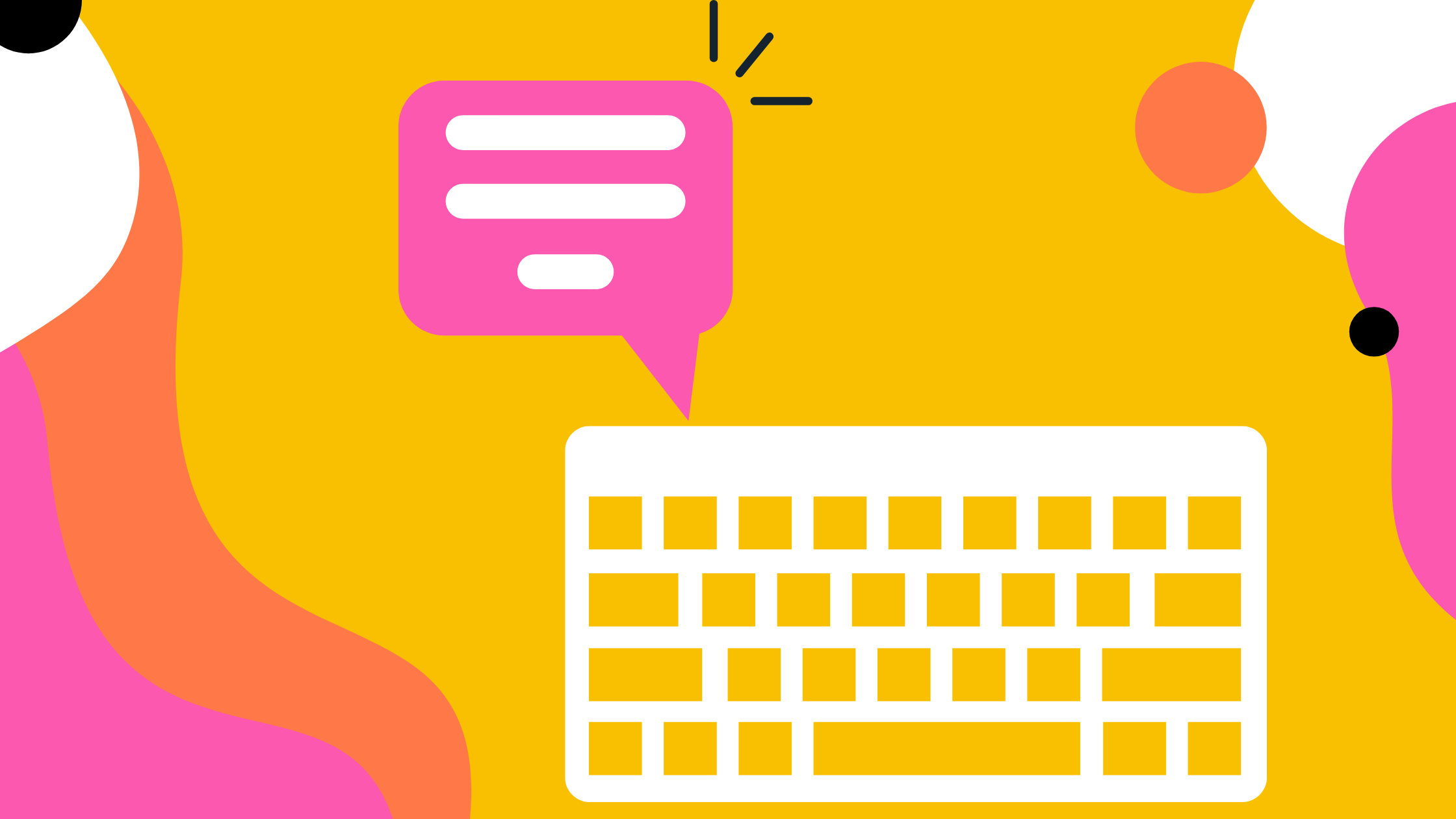 Jun 12, 2020
How To Write a Compelling Newsletter
First off if you are reading this you are heading in the right direction. Oftentimes the first step, deciding to write a newsletter is what holds us back. Just to ease any uncertainty you may still be holding on to let us assure you that your donors, your followers, and your supporters ACTUALLY want to hear from you. They care about what you are doing and they want to feel connected to your purpose by knowing what's new in your world. Don't be shy, share with them through a regular newsletter.
Let's just throw out some numbers here so we can share in an "oh wow moment" together. There are more than 4.3 billion Internet users in the world and nearly all of them have an active email account. Most people check their email every couple of hours, so what better way to communicate than right where people are, the inbox.
Before we go any further let's just clarify what a newsletter is. You may be thinking about that flimsy sheet of coloured paper photocopied by the hundreds, but we want to talk about Email Newsletters. A newsletter is an email communication sent out to your audience to keep them up to date with the happenings of your organization. Email newsletters are a great tool to keep subscribers engaged and informed without the high cost of printing bonfire kindling or recycling box filler.
Be Purposeful
Now that we have established the large number of inboxes waiting for your news you are ready to connect with your audience. Let's decide what kind of newsletter you will be sending. What is the reason for this communication?
Are you raising money for a specific fund?

Do you want to let your donors know what their generosity has supported?

Are you promoting an upcoming event with ticket sales?

Do you have a new product?
Deciding the reason for the specific newsletter will help you to keep focused and stick to one topic. Your ability to communicate clearly and effectively will keep your audience engaged and excited to hear from you each time.
Subject Line
We've all been told not to judge a book by its cover but let's be real, people do judge an email by its subject line. If you want your newsletter to be opened, clicked, and read through you will want to take some time to think about a catchy email subject line.
Keep the subject short and sweet and use concise language. We recommend less than 50 characters so that when people are scanning they are able to take in all the information at a glance.

Make your readers feel special because they truly are special to your organization.

Use action words.

Don't use all CAPS, no need to yell at people to get them to look.

Avoid using "no-reply" email addresses to gain trust with your audience. A recognizable email appears more approachable and sincere.

Use Emojis to make your subject more personal and break up text. (note: only if this is on-brand for your organization)
Most importantly, make sure you are being honest with what's inside your email. Keep that trust you've built with your audience by giving them what you promised when they open to read your newsletter.
It's What's Inside That Counts
Congrats, that subject line was great and your subscriber opened the email. Carefully create your newsletter content to combine clean design and thought out copy. Keep everything from your language, your fonts, and your colours on brand and fairly minimal. Readers are notorious for scanning through to see if they are interested and willing to commit the time to read on. Two tips for keeping the clutter to a minimum.
Come up with concise copy. Your newsletter isn't a hangout space, you are sending the reader to your website, your blog, or elsewhere for some in-depth reading. You want to give them just enough to make readers want to learn more by clicking.

White space will visually break up your information and help guide the reader's eye through your content. Make sure your layout is both visually appealing and functional.
A Picture is Worth a Thousand Words
Right!?! You will want to include images in your newsletter for added interest, to support the text and to break up a sea of words. Get value out of your images by optimizing the visual components of your page.
The best image width for an email newsletter is 600px to 650px. The image must fit nicely on the average screen. If you want to play around with more of a landing page look to your newsletter you can test out widths of 800px to 900px.

Image load time is very important for your audience. In order to ensure your email loads quickly include images with a maximum size of 1MB. You also want to make sure that your email doesn't eat up your viewer's precious data with large high-resolution images when opened on mobile devices.

Add Alt Text to all images. The alt text or alt attributes describe the appearance or function of the image. Use descriptive keywords to explain the image. Including alt text on your email pictures is important because oftentimes people don't have images enabled when they are reading your newsletter. If your clickable links are attached to an image you want to ensure that people are still clicking even if the image isn't loaded.
Don't Forget the Call To Action
Let's circle back to why you started down this email newsletter writing. What do you want to get from this email? What do you want your readers to do? Make sure there is a clear call to action and an obvious next step for your audience. Whether it is "forward to a friend", "share on social media", "donate now", or "start your own fundraiser" don't make people read between the lines. Make that CTA (Call To Action) super obvious for the best results.
Be Gracious in the Goodbye
Be sure to include a clear unsubscribe process. We know it's sad to say goodbye but you don't want anyone to feel forced into hearing from you. Gain trust among your regular readers and those who want to part ways by making it easy for someone to unsubscribe. Make it bold and make it visible.
Test, Test, and Test Again!
If you are suffering from sweaty palms before hitting "LAUNCH Rocket", oh oops, we mean "Send", have you tested your email enough? Double-check the following areas to feel confident in landing in the inboxes of your donors, followers, and supporters.
Do all your links work? Do they go to the correct page?

Does your newsletter work well on mobile devices? 50% of readers will view your email on their phones, therefore it better look good.

Did you triple check your spelling and grammar?

Do your images load?
Sending out professional, well-edited, well-planned communications will build trust and community among your audience of donors and future partners.
Newsletter Sent, Check
We believe in always learning in order to get better every day. While you are starting to plan your next newsletter why don't you look at the performance of your last email to make some small changes or build on what was successful. Use the following metrics to learn about your newsletter performance and your audience's reaction.
Open Rate (OR) will tell you what percentage of your audience is opening your emails. If you have a great open rate you've probably nailed your Subject Line. For Non-Profits, the Average Open Rate is 25.17%.

Click Through Rate (CTR) will tell you what percentage of delivered emails are getting at least one click. The Average Click Through Rate for Non-Profits is 2.79%. If your newsletter compares closely to the average you are likely sending interesting content for your audience.
Use these benchmarks to guide your next email newsletter. Don't be afraid to test different areas in order to get to know your audience and how to communicate with them in the most effective way.
Email Newsletters are a powerful tool to communicate regularly with your audience. Use this platform to share your vision and the why behind your organization. It is so valuable to connect with your community because supporters genuinely want to hear from you. Donors want to see the impact of their generosity and they want to feel like they are part of your story. Send a little inbox inspiration today.