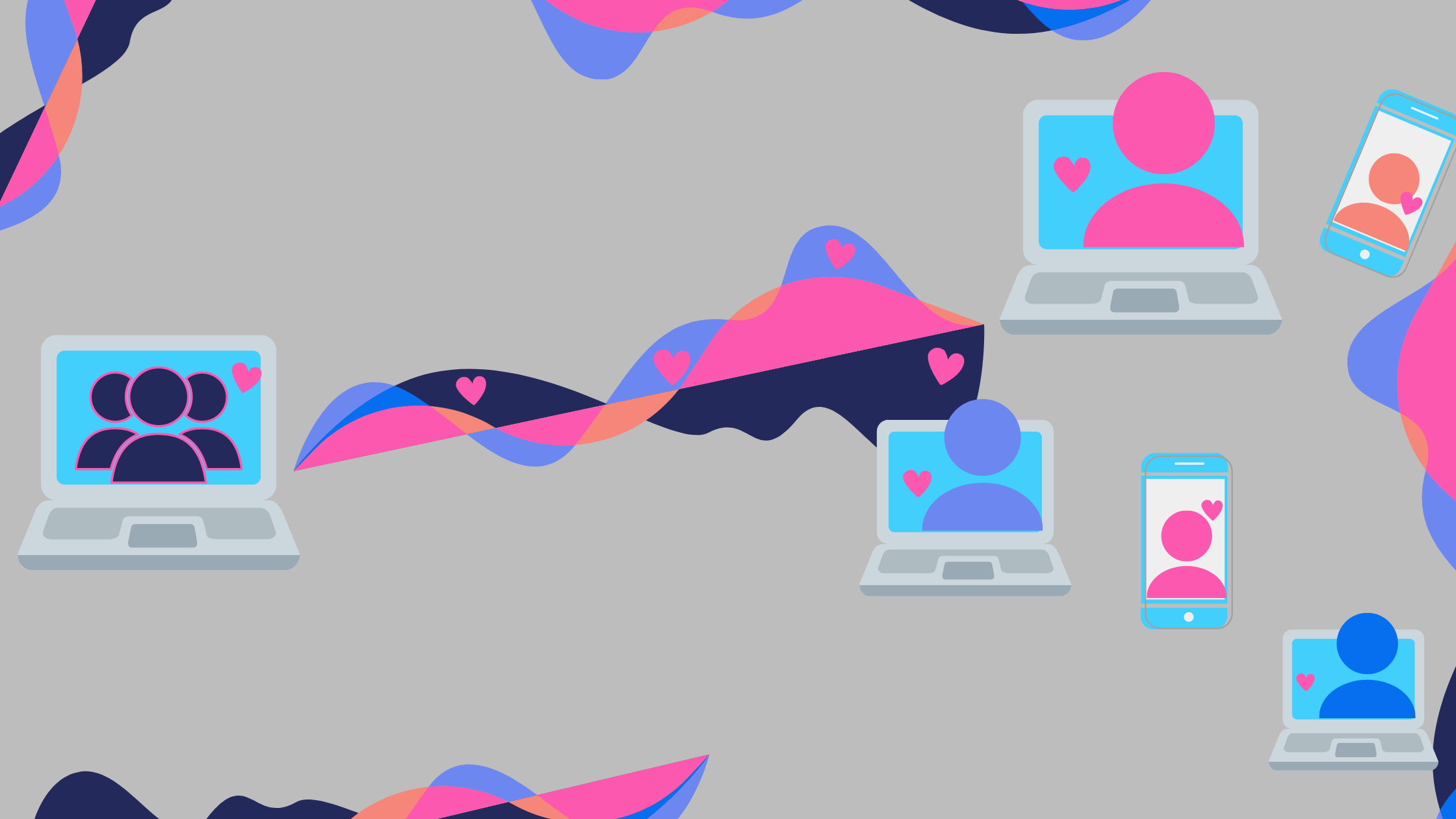 Apr 9, 2021
5 Ways to Connect Virtually With Major Donors and Avid Supporters
With so many organizations being forced to pivot online in 2020, you may have already had to develop skills for building relationships in a virtual world. But how do you take these even deeper?
Especially with major donors and your most avid supporters —your cause's biggest advocates—it's important to know how to continually foster these relationships virtually.
Keep reading to learn:
The importance of virtual connections

5 ways to build virtual engagement
Don't Take Major Donors and Avid Supporters For Granted
First things first, make sure you know who your major donors are! Depending on the size of your organization, how you define a major donor will differ. For example, smaller organizations may consider a gift of $1k to be major, while larger organizations consider $25k as major.
Once you've defined who your major donors are, you need to be intentional about nurturing those relationships to build trust. They care about your nonprofit's cause just as much as you do, and you want these partners to stay in your corner.
Focus on building genuine relationships with them, as opposed to just finding the best strategy to encourage them to give more. Supporters can tell when organizations are simply communicating for a donation. Prove to them, even at a distance, that you value their relationship and partnership above and beyond an online donation—because you do!
Let's break down some of the most creative and effective ways you can connect with major donors even when you can't meet face-to-face.
5 Creative Ways To Virtually Connect With Major Donors and Avid Supporters
Bring Them Into The Decision-Making Process
Even if major donors can't spend time at your organization, it doesn't mean they can't be connected to the heart of it. Ask for their feedback! Major donors, just like board members, love to know that you value their opinion.
You can do this by inviting them to share how they think your organization could make even more of an impact through emails, surveys, polls, virtual events, and best of all, 1:1 phone or video calls.
Utilize Platforms That Build Community and Conversation
Offer more ways for major donors to communicate with your organization and other like-minded philanthropists. Things like private groups on LinkedIn and Facebook, separate email or text threads, happy hours, and breakout rooms on virtual meetings can go a long way to building community and conversation.
Another successful format to consider is lunchtime "ask me anything" video calls with your Board of Directors and small groups of major donors who have common interests in your organization.
Recognize Their Impact
Find ways to celebrate, appreciate, and recognize major donors in ways that resonate with them. There's not a one-size-fits-all approach to donor recognition because it all depends on what will make your donors feel appreciated.
Maybe it's a feature on your website, a handwritten letter, a thank-you party, a plaque on your building, a thank-you tweet… or, all of the above!
Celebrate Their Life Events
Major donors expect to be recognized for their contributions to your organization, but a great way to surprise and delight them is to celebrate other major events in their life!
Wish them a happy birthday, celebrate their anniversaries, and acknowledge other ways they have changed the world for good beyond financial contributions. LinkedIn is a great place to go to learn these things. Ask major donors questions like these when you meet with them 1:1 to show an interest in their life beyond giving to your organization.
Give Them A Personalized Experience
If a major donor walked through your door right now, they'd be treated differently than someone who is brand new to your organization, right? That's because they have an established relationship with you and have already built trust with your team. Instead of making introductions, you would check-in and share updates with them.
The same thing should happen when they're interacting with your organization online! Personalize major donors' experiences by adding custom text in your website header or checkout experiences based on previous giving. Give your major donors a login to go deeper and access exclusive content such as private forms, products, and discounts.
As a general rule of thumb: the more personal, the better!
Make Sure No Donor Is Left Unrecognized
We want to help you do more in less time, so you can focus on growing your donor relationships and changing the world. Never miss an opportunity to build trust with major donors again thanks to our all-in-one fundraising technology.
Givecloud will help you track important donor information (including their giving history), tailor your communication to personalize major donors' experiences, and show your major donors extra love by assigning benefits to specific membership levels (e.g. exclusive pricing for products and events, private, member-only content).