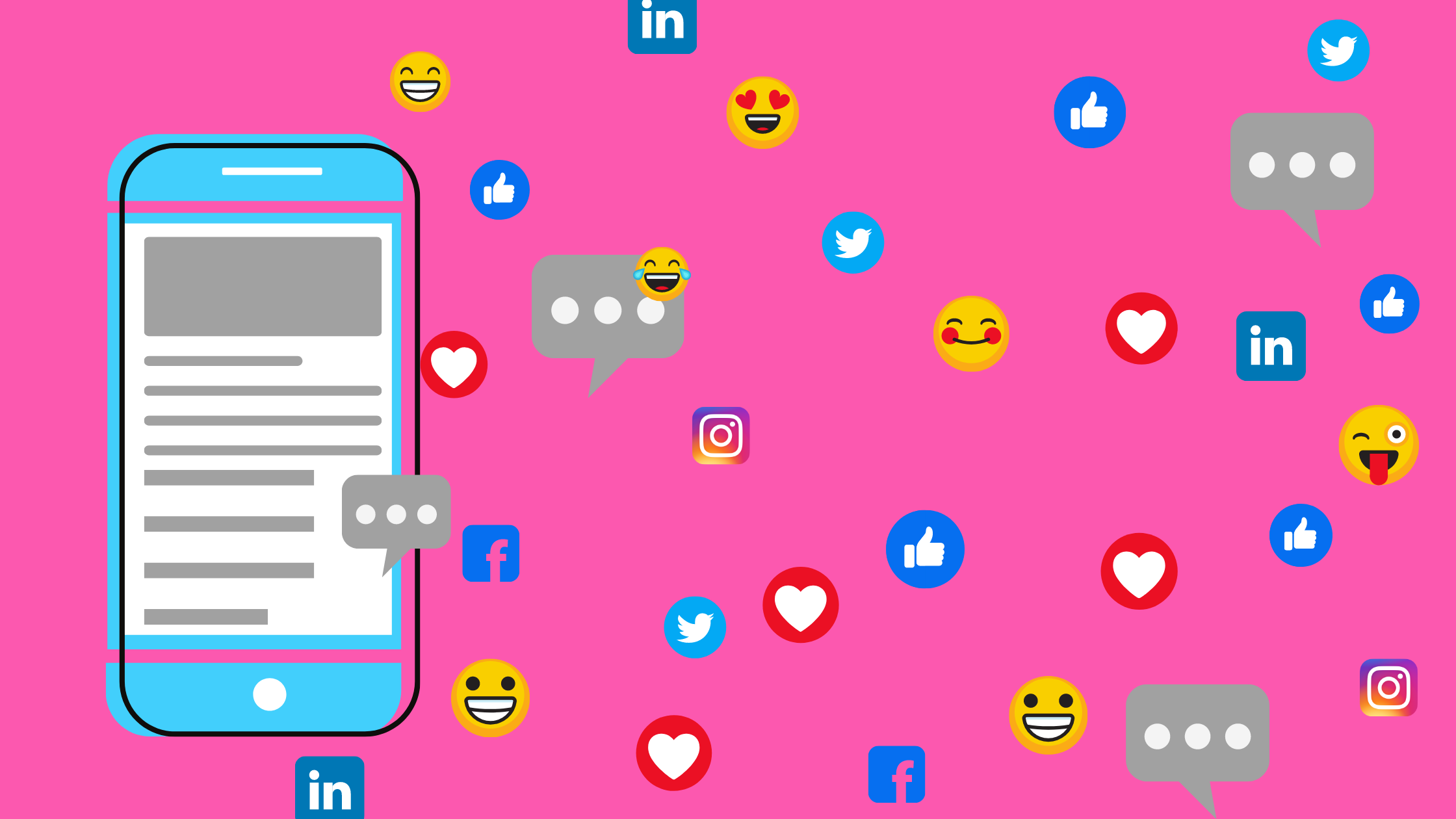 Jan 29, 2021
Nonprofit Social Media Strategy Every Fundraiser Can Use
Nearly 50% of the world's population uses social media—that's over 3 billion users worldwide! Not only are your donors there, but so are potential supporters. Even better news: 55% of people who engage with nonprofit organizations on social media end up taking some sort of action (donating funds or goods, volunteering, attending events, organizing their own events, etc).
Keep reading to learn social media strategies to supercharge your fundraising! We'll give you a basic formula for a fundraiser social media strategy and walk you through it step-by-step.
Social Media Strategy Every Fundraiser Can Use
Here's the basic formula for a fundraiser social media strategy:
Make a plan

Choose your platforms

Create a calendar

Write your story

Customize your messages

Empower your advocates

Build trust and support

Monitor your progress

Evaluate the outcome

Celebrate
Let's break these down!
Make A Plan
Start by creating a social media plan that aligns with your fundraising goals. Nonprofits who use social networking tools communicate with their networks more regularly, send more messages, and find they've increased their fundraising results by up to 40%! Make sure everything is in place: fundraiser is launched, landing page is active, email pipelines are ready to go, and so on. Make sure team members know their roles and where social media projects are being managed before launch date.
Choose Your Platforms
Choose social media platforms based on your target audience's preferences and what they use most. How? Search your most loyal donors names on various social media platforms and see where they are the most active. You can also ask your donors directly what they prefer.
While it's good to have a wide social media presence, Facebook is typically best for social media accounts because it is the easiest platform to share content, generate leads, and build community. Plus:
It's a good idea to create an ad budget during this time as well. Most platforms are "pay to play." Even small boosts ($10 per post) can help your fundraiser get the spotlight it deserves.
Write Your Story
You'll want all of your messages to feel cohesive and tell the same compelling story to raise awareness for your cause. Have this written—for the most part—when you create your fundraiser. This is your why for raising funds! It's your chance to really nail down language (phrases, taglines, vision statements, etc.) you will use throughout your social media campaign.
Create A Calendar
Don't wait; outline your planned content schedule into a social media calendar in advance. You don't have to write out everything now; just be intentional about your cadence. Steadily build hype and excitement leading up to the fundraiser event date. Space out your call-to-actions or your "asks" between inspiring stories—otherwise, donors will get tired of hearing about this fundraiser before you even hit your deadline! Don't forget to plan types of content for after the fundraiser is over (more on this later!) to share impact and celebrate with supporters.
Customize Your Messages
Now that you have your story down and your posts outlined, customize messages to the platforms you'll be using. Determine the visuals you will need (photos, videos, infographics, etc.) to complement the story being told online. Tailor copy to the platform you're using. For example, Instagram is super brief and highly visual whereas with LinkedIn, high-quality copy is way more important.
Empower Your Advocates
You don't have to do this alone! Reach out to your people (board members, major donors, influencers connected to your organization, etc.) to let them know your communication plan. They can share the content you're posting with their own audiences to widen your reach. Doing this also helps you build social proof and credibility. 63% of social media users say that they trust an influencer more than they'd trust what a brand says about themselves. You can even share copy and visuals to make it easy for them to post on their own platforms. You could also invite them to speak on your platforms (quick videos, Live interviews, etc.).
Build Trust And Support
Once everything is in place, it's time to implement your social media strategy! The work isn't done after you post, though. Be available to engage with people who are interacting with your content. This is how trust is built!
Monitor Your Progress
As your campaign goes on, take note of what content is and is not working. What kinds of posts are receiving the most impressions? Enagements? This is your audience telling you what content resonated with them the most! Lean into these kinds of posts as you get closer to your fundraiser date. Even if you don't have a third-party analytics software, you can get lots of valuable information by looking at "Analytics" or "Insights" on the backend of your social media platforms.
Evaluate The Outcome
You did it! You've successfully run a social media strategy for your fundraiser—congrats! Take note of what worked and how this boosted your fundraising efforts. Not only will this inform future strategies, but you'll have data to back the ROI of social media to give your board and team confidence.
Celebrate!
Just because the strategy is over doesn't mean your social media management is done. You're Trustraising, remember? That means you're using social media to build an ongoing relationship with supporters. In other words, don't leave them hanging! Follow up with supporters by celebrating how much they raised and sharing the real-life impact they had. This will leave them inspired and excited to participate in future fundraising events by your nonprofit.
You Do You, We'll Take Care Of The Rest
Sound time consuming? It can be! Especially if you're worried about setting up a beautiful landing page and building a fundraising page you can rely on. That's why we're here.
We want to free you up to build relationships with supporters and live out your mission. We'll make sure everything is taken care of on the backend and simplify your daily grind, so you can focus on doing what you do best.