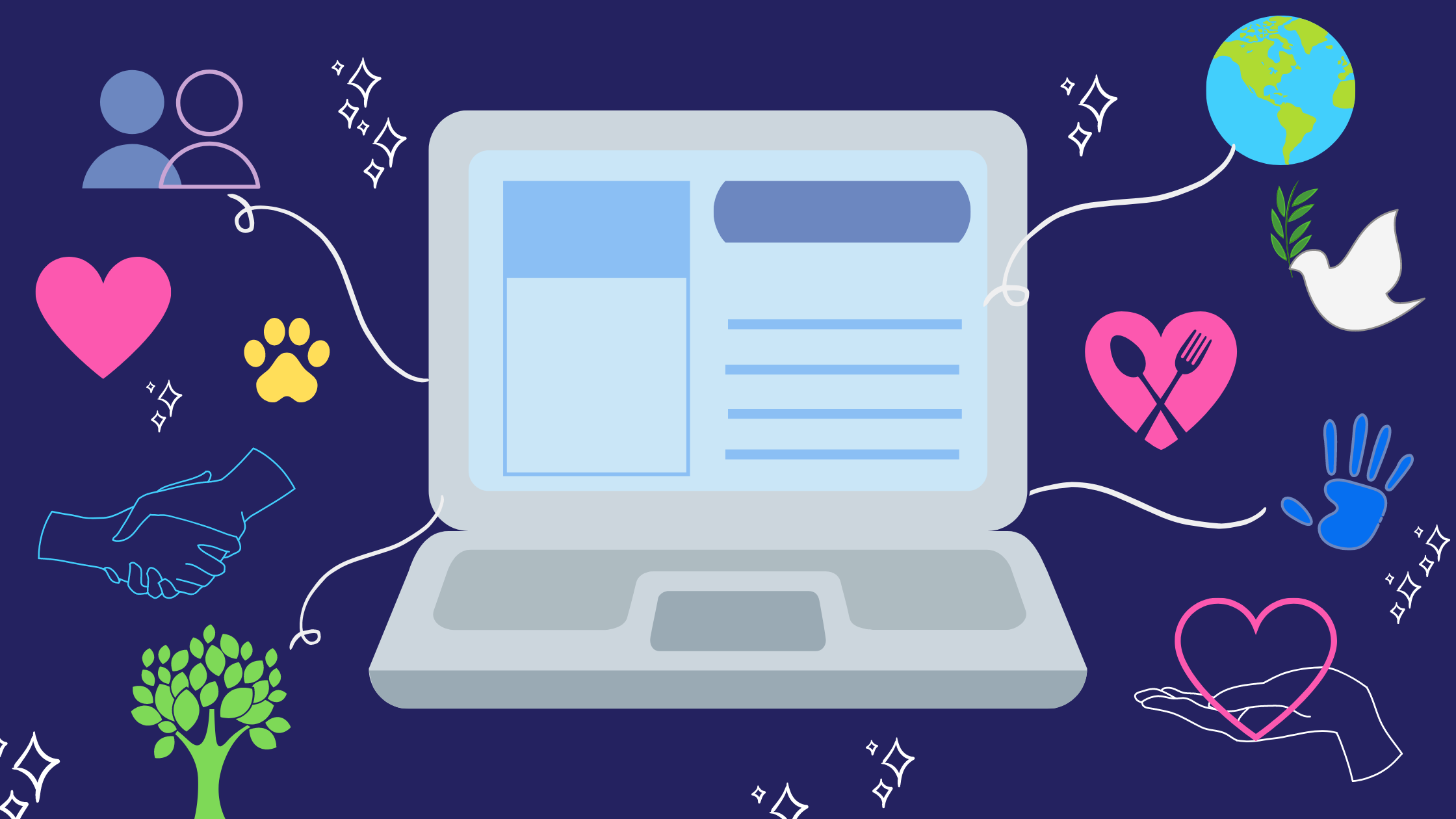 Dec 25, 2020
Wow Your Supporters With the Power of Nonprofit Storytelling
Donors aren't tired of giving. They're just tired of being told the same message over and over again. Keep reading to learn how nonprofits can wow supporters, connect on a deeper level, and ignite action in new ways through the power of nonprofit storytelling.
This blog includes:
A definition of nonprofit storytelling

Why storytelling works (with research)

Examples of how nonprofits can successfully use storytelling
What is Nonprofit Storytelling?
Storytelling is often described as an "art" because it's an ongoing process and skill you can develop. Everyone can tell a story—it's what makes us human. But not everyone takes the time to fine-tune their skills and use storytelling to humanize their nonprofit. At the heart of every good nonprofit story are characters, conflict, and resolution.
In the nonprofit sphere, storytelling creates an intentional and meaningful structure to appeals. This helps supporters make connections between your main character, conflict, and what they can do to help. Nonprofit storytelling guides people through a dramatic arc: Exposition, conflict, rising action, climax, falling action, and resolution. By focusing on one character, it's easier to connect with one experience. Plus, it's much more compelling and less sales-y than just sharing facts and figures.
Why Storytelling Works
Storytelling is compelling. A good story:
Builds trust, relationships, and community

Creates context

Educates audience

Solidifies abstract concepts

Simplifies complex messages
Storytelling helps us make connection points, enable teaching and relationship building moments, and removes complexity.
Storytelling invites readers into the narrative, unlocking emotions, and activating empathy. The more emotional connection and sensory details used, the greater readers can immerse themselves in your story and activate compassion. Research has shown us time and time again that whether they're conscious of it or not, people are driven by emotions in their decision making. Giving Tuesday found that emotional appeal is even more important than rational appeal in driving donations. Researchers have found that sensory words stimulate the most activity in the brain.
Just be sure to balance light and dark in the story. Some nonprofits deal with heavier topics than others. You never want donors to experience so many negative emotions that they feel powerless in making a difference.
Our attention spans are short! Storytelling also helps you stand out and be more memorable. Messages delivered as stories can be up to 22 times more memorable than just facts.
Finally, storytelling is boosted by visual elements. People typically only remember about 10% of what they hear three days later, but adding a visual element can make that jump up to 65%. People following directions with text and illustrations do 323% better than people following directions without illustrations—visuals are especially helpful if your nonprofit deals with complex issues that are hard to grasp or know how to support. This also helps you establish your brand and build trust with your audience.
Different Types of Storytelling and How To Use Them
There are many different types of compelling stories nonprofits can tell to raise more funds. We've narrowed them down to 4 essential stories:
Highlight Your Mission

: Stories that feature genuine, humanizing struggles, failures, and wins that highlight your mission's impact on real people. This method is best used on your evergreen marketing collateral: website, social media, and printed materials.

Convey Values

: Stories that tap into familiar emotions, characters, and situations, readers can understand how the story relates to their life. These stories are best used in fundraising appeals, particularly email and direct mail appeals.

Build Community

: Stories that invite readers in and make them feel belonging, which moves readers to discuss and share your story with others. These stories are ideal for fundraising events, from gala to Peer-to-Peer.

Educate and Inform

: Stories help readers learn about a problem, what solutions there are, and see a solution was discovered and applied. These stories are best utilized in major donor meetings and a Case for Support.
The Storytelling Process
Let's review. Compelling nonprofit storytelling includes these steps:
Know your audience

Define your core message

Decide what type of story you're telling

Establish your call-to-action

Choose your medium to craft your story

Select your channel to share your story
Partnering with World Changers to Build Trust
Givecloud is partnering with World Changers to help them build trust and go beyond fundraising to trustraising. Learn more about trustraising each week by subscribing to our blog.