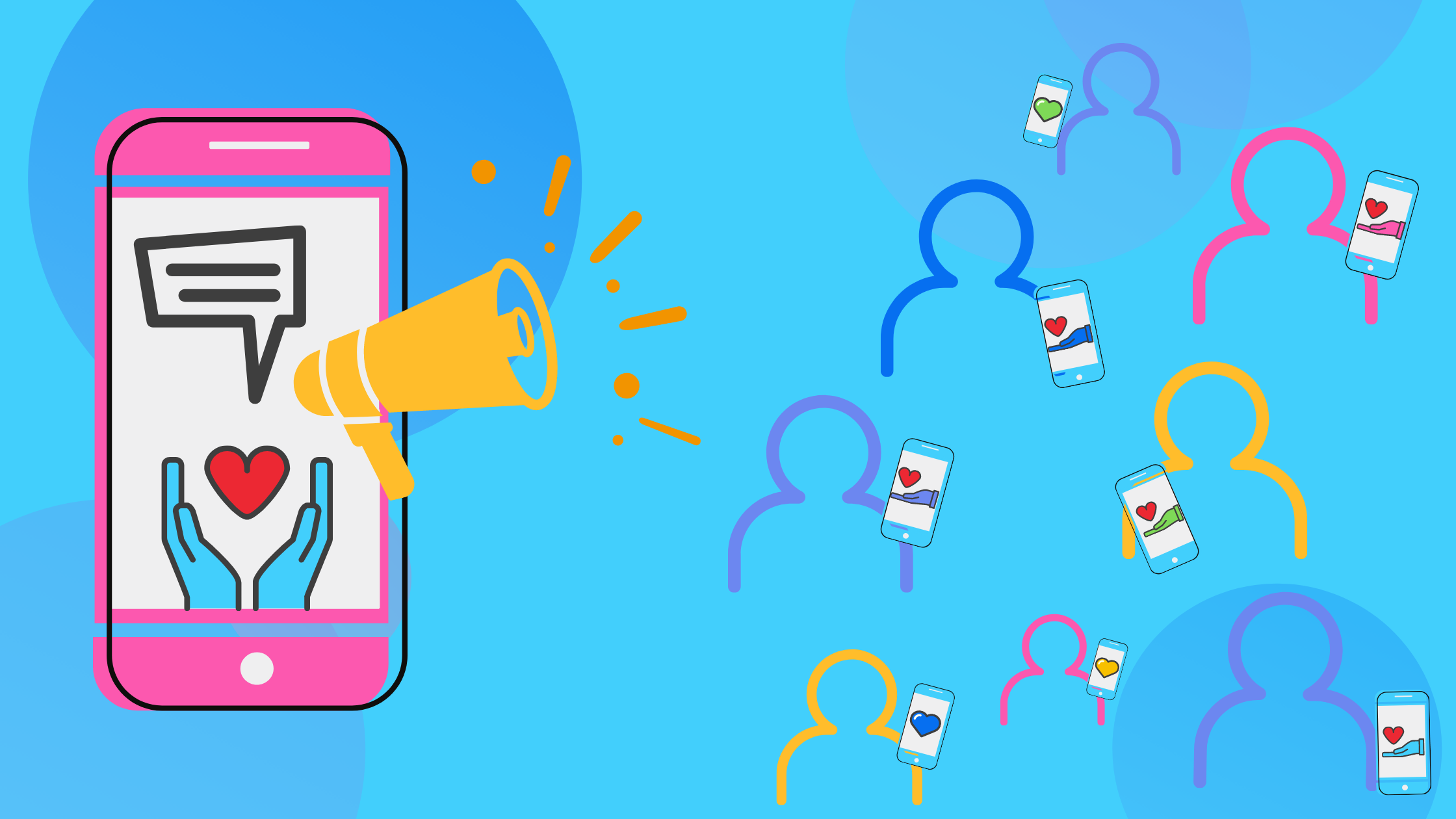 May 4, 2021
Peer-to-Peer Fundraising Checklist: Everything You Need To Empower Supporters
By now, you've probably heard of how successful peer-to-peer fundraising is and you want in! But what do you do after you decide that peer-to-peer is right for your nonprofit? What's next?
It can be overwhelming to dive into the world of peer-to-peer fundraising. We've got you covered, World Changer. In the article, we're breaking down:
Top tips for introducing peer-to-peer to your supporters

How to recruit and equip your peer-to-peer team fundraisers

Best peer-to-peer practices to make fundraising as seamless as possible
Set Goals That Fit Into Your Annual Fundraising Strategy
Before you start planning your peer-to-peer (P2P) fundraiser, step back and look at the big picture. Do you want to incorporate P2P into an existing campaign? Or, will this become an annual fundraising event your organization hosts?
If you're brand new to the world of P2P fundraising, one of the easiest ways to dip your feet in is to add P2P to a fundraising event your organization already does each year. This can be anything from a 5k (e.g., team captains) to a gala (e.g., table captains)! That way, you don't have to start completely from scratch, and your supporters are already familiar with the purpose of your event.
Once you're clear on your 'why,' it will be much easier to determine 'what' and 'how' to share your P2P fundraiser with your supporter base.
Start With Your Cause Advocates
The first people you should invite into P2P are the people already in your corner. These are your board members, volunteers, long-time donors, major donors, and staff members. Since these supporters have demonstrated trust in your organization, they're the perfect candidates for team leaders. Simply download a report from your CRM or make a list!
Keep in mind: You'll want to invite at least twice as many people as you think you'll need. Typically 50% of individuals asked to sign-up will participate. So, say you need to raise $20,000 and you're asking each team to commit to raising $1,000. Then you'll need to ask 40 people if they'd be willing to lead a P2P team.
To ask, announce that there's an exciting, new way to support your cause via email. Remember: it's not just about raising more money, it's about giving your supporters an opportunity to make a greater impact for good. Cast a bigger vision for them!
Pro Tip: Use the announcement to foster a stronger relationship with supporters by Zooming, emailing, or meeting up for coffee. Spend this time catching up with your advocates and see if they have any creative ideas for the P2P event or if they know anyone else who might also be a good team leader. This will take their experience fundraising to the next level.
Don't Expect Supporters To Figure It Out On Their Own
Don't assume participants know exactly what to do—only 14% of donors worldwide have created an online P2P fundraising campaign.
Empower your supporters with everything they need for success, including:
Software training sessions

Informational guides

Communication resources (social media, email, graphics, scripts for phone calls or text messaging, etc.)

Workshops for setting up donation pages

Success stories or example pages
Providing personal fundraising resources like these also ensures that their customized individual fundraising pages still represent your nonprofit in the right light. After a participant signs up, email branded graphics, suggested copy in your nonprofit's tone of voice, and high-quality photos and videos of your cause.
Offer Support To Your Supporters
You don't want to manage their every move, but you also don't want to leave participants on their own! Send out regular updates to P2P fundraisers.
This includes:
Registration reminders

Additional impact opportunities (e.g., matching gift program)

Progress updates towards campaign goals

Encouragement to keep going

Support for those struggling to meet goals

Milestone announcements

Countdowns to start and end dates
Be sure to mix up the format of announcements between email and text messages to catch the attention of your participants in real-time.
Make it easy on yourself by creating a communication calendar with all of these reminders, so you will never miss an opportunity to connect and inspire your P2P party. If your CRM does not include this feature, you can still craft this with anything from a Google Calendar, to a spreadsheet, or a project management software like Asana, Trello, or Monday.
Foster Friendly Competition
Everybody loves a little friendly competition! P2P allows your supporters to challenge one another to raise the most funds for your cause. This engages donors in a new and dynamic way that improves relationships between nonprofits and their supporters. In fact, retention rates for P2P participants are as high as 25.1%!
Ignite that inner competitor with incentives for P2P fundraisers. Some ideas to gamify the process include:
Leaderboards to see who's raised the most

Special fundraising badges

Prizes awarded to fundraisers after hitting certain milestones

Email or text updates to team leaders with whose in first place

Recognizing teams on social media for their impact
Make New Friends Along The Way
P2P can foster a sense of community for social change, bringing together like-minded advocates for your cause and widening your donor base.
With supporters raising funds on your behalf, you're reaching networks who may be brand new to your organization. While your P2P participants are leading the charge on the fundraising front, take this time to build and nurture new relationships with first-time donors. Don't be like the 55% of nonprofits who don't have a retention plan—it's way better to prepare for connection than just "winging it" once you're there!
Automate communication so you don't miss out on engagement opportunities:
Plan a welcome series that teaches new donors about your organization and cause.

Personalize donation receipts to spark connection.

Offer more ways to connect with your organization so new supporters don't vanish after donating (i.e., "Follow us on social, subscribe to our newsletter, or

become a monthly member

!").
Choose The Right Peer Fundraising Software: Put Your Participants In The Driver's Seat
Your P2P fundraiser should have control over personalizing their online fundraising page, but they shouldn't be bogged down with payment processing and donation receipts. At Givecloud, our fundraising platform takes care of all of that for you.