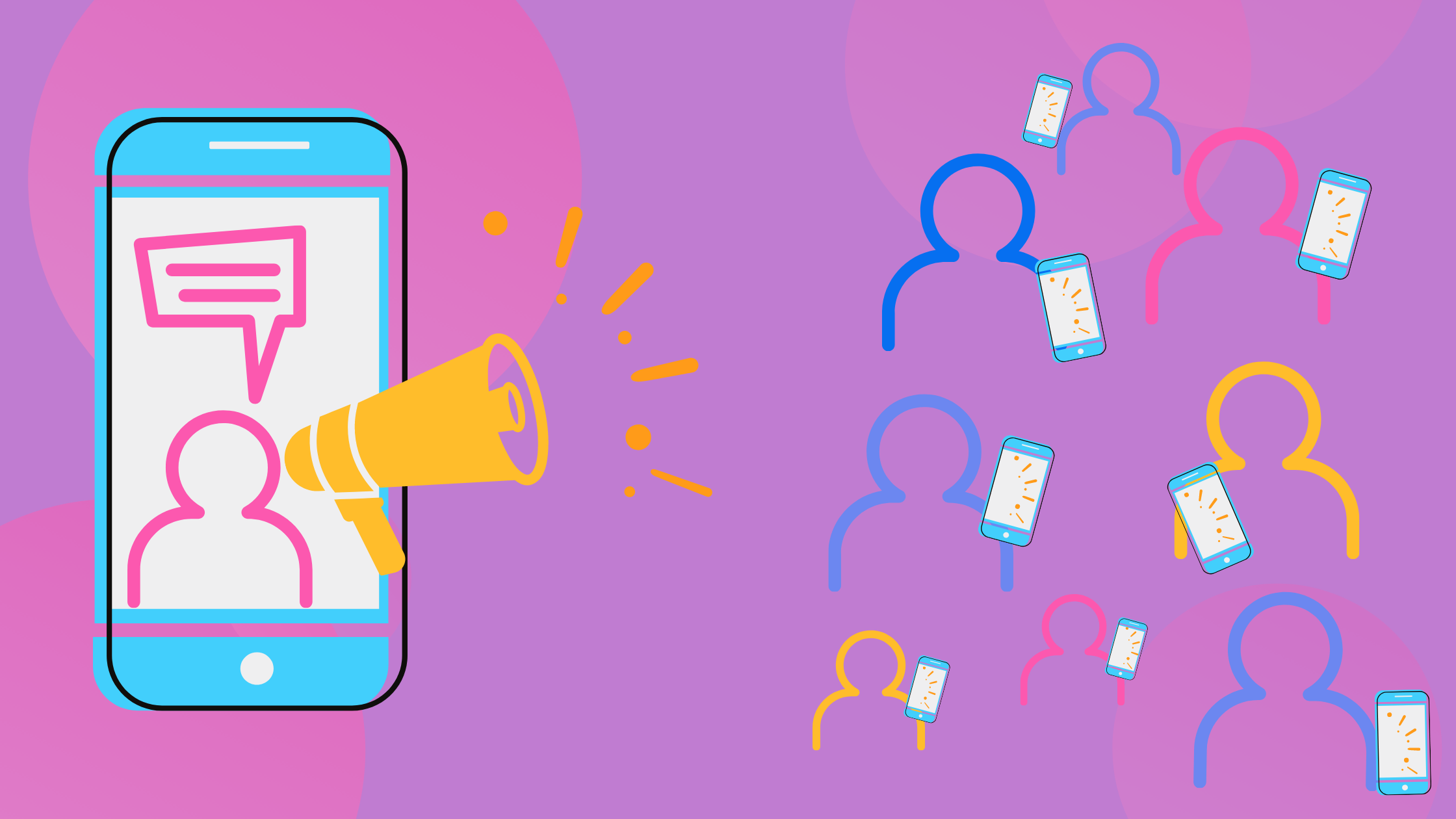 Mar 5, 2021
Peer-to-Peer Fundraising: Everyone Can Be An Influencer
Peer-to-Peer (P2P) fundraising is still growing but has already shown big returns for the nonprofits who have stepped into the world of P2P. Less than half of nonprofit organizations are engaging in P2P fundraising, but of the 43% that do, they say it makes up 50% of their revenue!
Keep reading to learn more about...
The power of P2P fundraising

Ways you can prepare and empower your P2P participants

How to leverage P2P networks so anyone can be an influencer for your nonprofit
Power Of P2P
Simply put, P2P fundraising is powerful because supporters raise funds on behalf of your organization. Not only does this build social proof and credibility when supporters ask their own friends and family to give, but it makes donating to a new organization feel more trustworthy. As the old adage goes, "people give to people." Plus, P2P can help boost donations by:
Reaching networks you would otherwise not have access to

Fostering a sense of friendly competition

Providing a deeper sense of community
P2P has been on the rise for a while, but we saw significant growth last year by necessity. Many nonprofits had to pivot to online fundraising for the first time ever. In 2020, funds raised through crowdfunding grew 33.7%. That's over 6,455,080 crowdfunding campaigns!
Did you know that $17.2 BILLION is generated yearly through crowdfunding in North America alone? Don't miss out on this growing opportunity to raise more than ever before.
If you feel like P2P fundraising is a good fit for your nonprofit, then it's time to begin reaching out to the advocates who will be fundraising on your behalf!
Prepare Your Participants
The key to creating a winning P2P fundraiser is to give participants everything they need for success. This includes software training sessions, informational guides, communication resources (social media, email, graphics, scripts for phone calls or text messaging, etc.), and workshops for setting up fundraising pages.
The level of training and amount of resources you give will depend on the type of P2P campaign you're running. For example, endurance events and galas will require more than an ongoing campaign. As a general rule of thumb, the more money you are trying to raise, the more support your participants need. Determine what your goals are and what kind of campaign will help you reach those goals to know how to best inform and empower your participants.
Anyone

Can Be An Influencer
While it certainly helps to have connections to large, recognizable organizations or celebrities sign-up to for team fundraising, it's not required. The beauty of P2P fundraising is that anybody can be an influencer! Any team fundraiser can leverage their personal networks to help expand the reach of your organization. No donation and no network is too small to make an impact for good.
Once your P2P event gets rolling, more and more people will become interested as the excitement builds. That's because the need to belong is intrinsic motivation. Everyone wants to feel like they're a part of something bigger than themselves—especially if it's a force for good!
P2P is not just about reaching as many donors as possible, it's about reaching new supporters who can help grow your nonprofit sustainably. Not only can team fundraisers help you meet new supporters, but it actually works: team-driven crowdfunding campaigns raise 38% more than solo campaigns.
Givecloud Empowers You To Empower Them
Givecloud takes care of all of the admin work, so you have more time to inspire and encourage your P2P party. We'll even help you put your P2P participants in the driver's seat by allowing your supporters to create their own fundraising pages for any occasion!
Run your own full-scale, peer-to-peer campaigns with Givecloud.