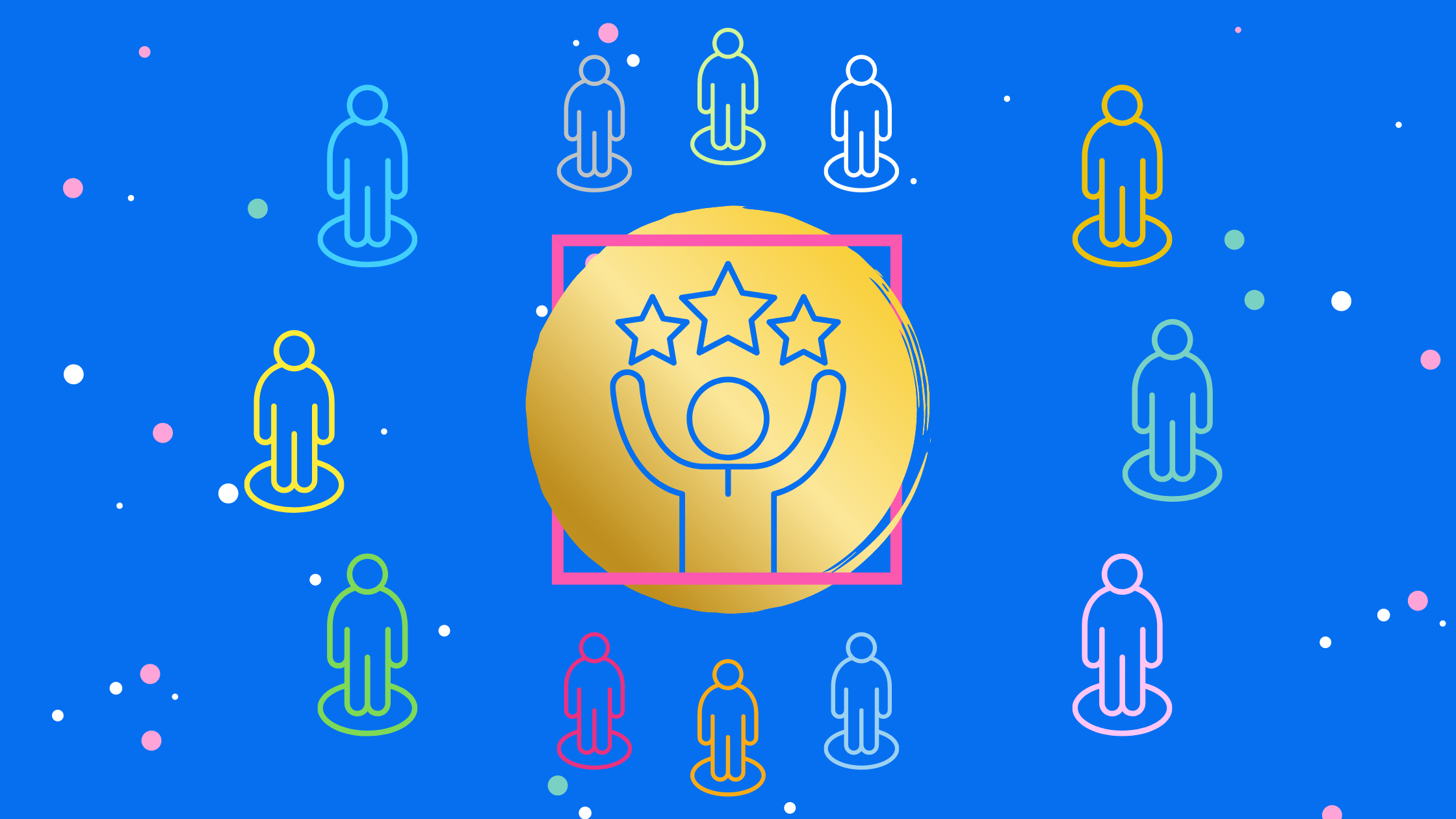 Jun 25, 2021
Inspire Your Volunteers To Try Peer-to-Peer Fundraising
Peer-to-Peer fundraising (P2P) is a proven fundraising model where supporters raise funds from their friends, family, and colleagues on your behalf. Sure, anyone can raise money on behalf of your organization. But starting with volunteers—the people already in your corner—just makes sense!
Keep reading to learn:
Why volunteers make the best P2P fundraisers

How to inspire volunteers to try P2P fundraising
Psst — start here if you're brand new to the world of P2P and you're not sure if it's right for your nonprofit!
Why Volunteers Make The Best P2P Fundraisers
Volunteers make the best P2P fundraisers! Here's why:
They understand your organization and its mission

like the back of their hand.

They are passionate about your cause

. Otherwise, they wouldn't be investing their time, talent, and resources into your organization.

They have established a trusting relationship with your nonprofit

, which means they're more likely to say 'yes' to participating in your P2P fundraiser!

They have seen the impact of a donation firsthand

, and they'll be excited to increase that impact through P2P fundraising.
Inspire Your Volunteers To Try Peer-to-Peer Fundraising
Looking for the top ways to inspire your cause advocates to give P2P a try? Get started with these top tips.
Cast Vision For The Power Of P2P
Announce that there's an exciting, new way to support your cause. P2P is not just about raising more money, it's about giving your volunteers an opportunity to make a greater impact for good. Cast a bigger vision for them by reframing your ask from raising money on your behalf to giving their networks the opportunity to change the world for the better. If this isn't your first time doing this type of fundraiser, share successful peer to peer stories or testimonials from past peer fundraising pages.
Show How Easy It Is To Make A Difference
Digital guides, video tutorials, group training… you name it! Find a creative and engaging way to show volunteers how easy it is to set up their P2P fundraiser and start raising support.
Whatever the format, be sure to include everything they need to communicate impact with their social networks. Share high-quality images, infographics, fill-in-the-blank fundraising page copy, email templates, and social media copy to help spread the word. Explore more ways to empower your P2P party!
Build Hype By Pairing Your P2P Fundraiser With An Event Or Campaign
Your volunteers can run a P2P fundraiser any time, but momentum really builds when there's a specific project or deadline behind it. Instead of asking them to raise funds in the middle of the year, wait until your annual spring gala is coming up, you're launching a special project, or your year-end day of giving.
In other words, ask volunteers to participate in P2P fundraising less often, and save it for when it can have the biggest impact.
Show Them They're Not Alone
Connect your volunteers with other P2P participants fundraising on behalf of your nonprofit. This will show them that they're a part of something bigger than themselves, connect them with other Worldchangers who are passionate about your cause.
A few easy ways to do this:
Create a group text message

Launch a private Facebook group

Host a free hybrid (in-person and online) luncheon
Foster A Sense Of Friendly Competition
Lean into the competitive nature of P2P fundraising with your volunteers! There are a few easy ways to do this. First, offer incentives for whoever raises the most money for your cause. Cut costs by finding a sponsor to donate a giveaway you know your volunteers would love, like a fancy dinner, hotel, or spa day. Second, email or text weekly updates to volunteers sharing who has raised the most money so far and the impact it'll make. Finally, don't forget to share these updates on social media so it drives even more competition among your fundraisers.
Give A Challenging But Realistic Goal
Give your P2P volunteers a specific goal to work toward. For example, "Raise $1,000 to provide breakfast to 20 students." Break this down even further into how many donors this would potentially take: "Invite 20 friends, family members, or coworkers to donate $50 each."
Breaking down P2P fundraising goals in this way can make it feel less daunting and more accomplishable for volunteers.
Send Regular Updates On P2P Progress
Inspiring your P2P volunteer party doesn't stop after your initial ask. Keep volunteers updated throughout the campaign with regular communication. Update them on progress toward your fundraising goal, share which fundraisers are leading the charge, and offer any additional support they may need. This will keep volunteers feeling connected to your cause and excited about their commitment to make an impact for good.
Help Your Volunteers Start Fundraising Now—It's Free!
Turn volunteers into advocates by running your own P2P campaigns for teams and individuals. With Givecloud's online fundraising platform, it's easy to engage your most avid volunteers to reach out to their networks and contacts:
Set up a peer-to-peer campaign page in moments
Allow volunteers to create personal fundraising pages

Turn on site notifications to easily monitor fundraising pages

Filter, sort, search and export fundraising activity seamlessly