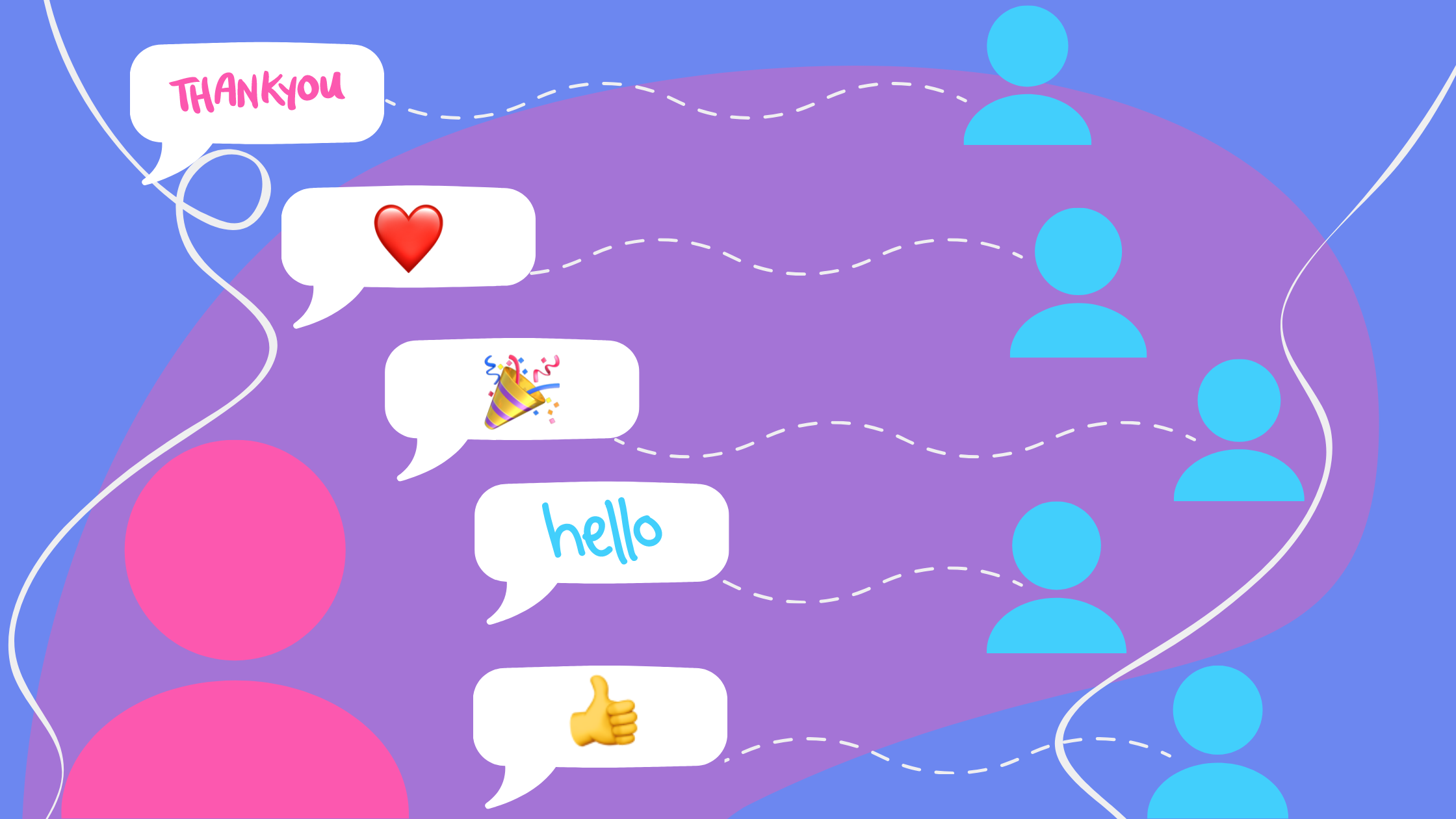 Apr 23, 2021
Nonprofit Marketing: The Power of Personalization
Picture this: it's your birthday, and your phone is being flooded with notifications. A close friend just sent you a long text message, sharing the characteristics they appreciate most about you. At the same time, someone you used to go to school with has posted on your Facebook page, saying, "Happy birthday!"
Which message meant more to you?
Both senders had great intentions to wish you a happy birthday, but one of these messages definitely resonated with you more than the other. This is a simple example of the power of personalization. Now, imagine what could happen if you applied this relationship-building power to your donor communications!
Keep reading to learn:
The importance of knowing your supporters

The difference personalization can make for your organization

How to start individualizing your donor communication today
Show Your Supporters You Know Them
Supporters actually want to be known!
Believe it or not, 90% of U.S. consumers find personalization very or somewhat appealing. In fact, 83% of consumers are willing to share their personal information to create a more personalized experience!
On the flip side, more than 70% of people are frustrated when content is not personalized. This includes impersonal checkout experiences, email subject lines, customer service, and web content.
Still, your team might be wondering, is personalizing donor communication really worth the effort?
Personalization Makes A Difference
Personalization is a key ingredient to building mutual trust, emotional connections, and authentic relationships with supporters. Don't believe us? 98% of marketers say they've found this to be true: digital marketing personalization advances customer relationships!
Additionally, 95% of companies that saw 3x ROI (Return On Investment) from their personalization efforts in increased profitability in the year after their personalization efforts. For nonprofits, it's about more than just the bottom line; it means more support to make a greater impact for good. This is ultimately why supporters are excited about joining your organization!
Before we dive into how to start personalizing, let's review:
Supporters want personalized communication.

Personalized messages are appealing and relevant.

Personalization builds mutual trust, emotional connections, and authentic relationships.

Personalization increases support over time, improving donor retention (aka: greater IMPACT!)
How To Start Personalizing
The first step to start personalizing is to know what kind of customer data you should be collecting to enrich relationships. Once you have collected this information, you can invite supporters on a tailor-made journey.
Here are ways you can improve a supporter's experience with your organization through the power of personalization:
Create A Unique Path
Think about a donor's journey from the moment they first learn about your cause. Is it frictionless and inspiring?
If not, ask yourself:
What pain points do they have?

What expectations do they have?

What are they hoping to feel?

How does this differ by donor segments (e.g., small vs. major donors)?
To help you answer these questions, dig into your supporter information to understand their behavioral patterns, motivations, desires, and decision-making processes. Most CRMs use some type of machine learning to help you quickly and easily identify this information.
After reviewing, it may be helpful to email a survey or hop on a call with top donors to gather additional and personal feedback. The value of an actual conversation is often overlooked in this digital world but the takeaways can really help you gain perspective and connect with supporters.
Then, assess the communication process you currently have in place. Where are you communicating? How often? Use these new donor insights to share more relevant content for personalization offerings your supporters can go on, so everyone feels intimately a part of your cause.
Tailor Your Touchpoints
Once you understand the journey supporters want to go on, make sure you're using communication channels and language that resonates most with them. Some of your donors may prefer to get short, monthly emails, while others want to receive a longer, printed newsletter sent out every quarter.
Social media is a fantastic resource for connecting with supporters, but keep in mind, unlike email and direct mail, you can't personalize messaging.
Personalizing your "ask's" isn't just about the language you use. Make sure the ask you're making to each supporter is one they are excited to say 'yes' to. Give them opportunities to support the specific aspects of your cause or program they are MOST passionate about.
Prioritize Personal Connections
Now that you know the type of communication your donors prefer and how frequently they prefer to receive it, prioritize personal connections. Don't worry; this is easier than it may sound, thanks to automations and workflows!
Take care of those ongoing, time-consuming communication tasks like sending receipts, updating payment information, and changing a donor's communication preferences with automations. These may seem tedious and insignificant, but communicating on time (and in real-time) is an important part of building trust with supporters.
Automations can also include nurture email series, which invites supporters to take the next step towards your organization. Organizations that send automated emails are 133% more likely to send relevant messages that correspond with a supporter's donation cycle! Examples include welcome series, new recurring donor series, and new donor series.
You'll also be freer to meet 1:1 with supporters to create those deep connections that you both want. Win-win!
Customize Your Donor's Experience With Givecloud
With Givecloud, you can completely customize your supporter's journey.
You'll have access to unique content such as custom text in your website header and customized content based on past purchases. Plus, you can make the donation process faster than ever before with pre-populated payment and donation forms, saved payment methods for one-click payments, and donor logins.