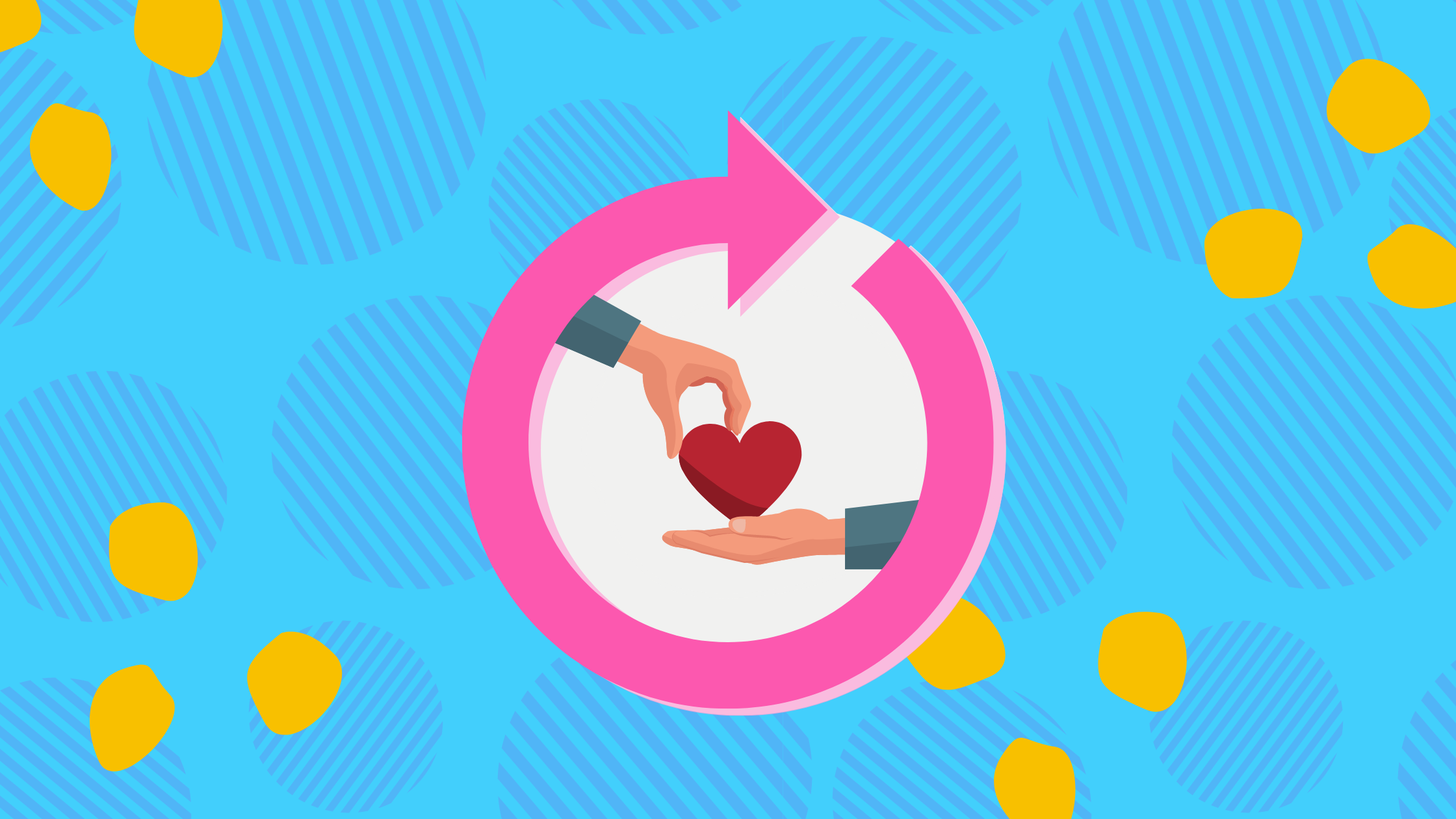 May 21, 2021
Recurring Giving: Where To Start
It's much easier to retain a donor than it is to attract a new one. Here are 6 steps nonprofit organizations can take to launch recurring giving to create a sustainable impact all year long.
Keep reading to learn:
What recurring giving is

Why it's important

How you can start implementing it today
What Is Recurring Giving?
Often referred to as "monthly giving" or "sustainable giving," recurring giving is when a supporter donates on a weekly, bi-weekly, monthly, quarterly, annual, or bi-annual basis instead of making a one-time gift. In other words, recurring gifts are scheduled, ongoing donations.
Why Is Recurring Giving Important?
There are many benefits to recurring giving in nonprofit fundraising! Here are a few of the best:
How Do I Get Started Today?
Step 1: Determine what you want your recurring giving program to look like.
Considering a membership model? Or adding another option on your donation form? Consider your target audience and what they would be the most receptive to. The easiest way to get started is by adding an option to start recurring giving to your donate page as a checkout option.
Set a recurring giving goal based on your resources and need. This will help you decide how much promotion and time should be spent on recruiting recurring donors. Bonus: this also helps you know how much to suggest for monthly giving amounts!
Step 2: Before sharing this opportunity, make sure your nonprofit is ready to receive it.
After you add the recurring giving option to your website's donation page, be sure your organization is ready to manage these new gifts. Designate a team member to oversee this process, including reconciling gifts, errors at checkout, and reconciling the gift with your finance team. This is likely the same person who already oversees your donor data!
Step 3: Prepare communication and marketing materials.
Did you know that only 14% of organizations prompt one-time donors to upgrade to a recurring gift during the donation process? Don't assume donors will see the checkbox option to become a recurring donor or understand the value of recurring gifts.
Be intentional with promoting the program! Tell supporters how much a recurring gift can do for your organization with a recurring giving campaign.
Step 4: Prepare an automated email series that walks donors through the program.
Create a VIP experience for donors who commit to supporting your organization on an ongoing basis! Designing a special email series for monthly, quarterly, or yearly donors is a great way to encourage recurring donations. You can also make this an email series for members if your nonprofit offers a membership program.
You can use an email series to send exclusive offers and discounts, behind-the-scenes access to your nonprofit's operations, free merchandise, and specialized video messages from your team. If nothing else, let recurring donors be the first to know about all of the exciting things happening at your nonprofit.
Step 5: Find ways to tell your story, so donors are inspired.
Remember, you're not trying to get more money; you're offering supporters an opportunity to have a greater impact for good.
So, how can you communicate your "why" for recurring giving programs in a way that resonates with donors and shows them how their recurring contributions are changing the world for the better?
Focus on using impact-driven messaging. Impact-driven language hones in on the change your supporters will create through a donation. Impact-centric language focuses on the action the supporter is helping your organization accomplish, such as nourish, save, rescue, educate, heal, equip, empower, rebuild, restore, and more!
Step 6: Show ongoing appreciation.
Just because supporters sign up for recurring giving doesn't mean your appreciation stops after that first "thank you" receipt. Plan unique and genuine ways to connect with and thank recurring donors throughout the year through handwritten cards, calls, and emails.
Some organizations have found success by sending special reports, exclusive content, and videos from their fundraising team. At minimum, your recurring donors should be updated on the impact of their contributions on a monthly basis and given an annual report every year-end.
Recurring Payments Made Easy
Givecloud's built-in Recurring Payments allow you to focus on growing your monthly giving programs without having to worry about processing payments, reminding donors of payments, or following up with failed payments. You can check out Givecloud's entire platform, including the Recurring Payments feature and all our other awesome features, by using the button below to start your free 1 month trial.