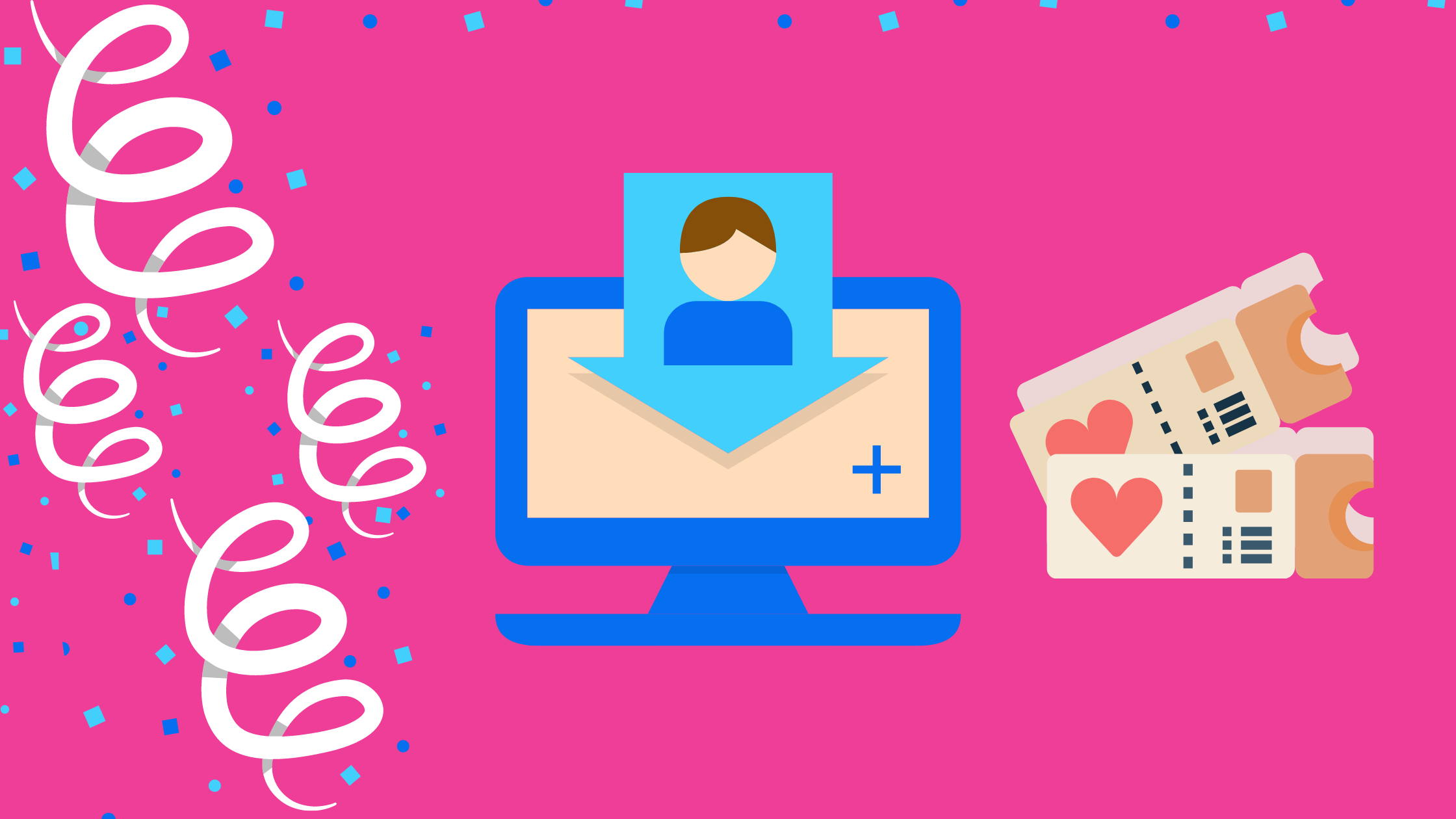 Oct 30, 2020
Set the Right Tone for Your Next Fundraising Event
In a world that's growing increasingly digital, it's still possible to create meaningful connections with supporters. In fact, digital fundraising events can actually help you connect more with supporters than ever before! You just need to set the right tone for your event.
Setting the right tone helps your virtual events maintain the authentic, human element that is a crucial part of building trust with supporters. It's important for nonprofits to understand how to host a successful fundraising event online—even beyond pandemic times. Digital fundraising and giving online has seen year-over-year growth for the past 6 years, and this upward trajectory is only expected to continue.
Don't let your next online fundraising event fall flat because of the wrong tone! In this article, we'll break down:
How digital fundraising events benefit your organization

Why setting the right tone is so important

3 of the most common event registration problems

Solutions for a seamless registration process

Ways Givecloud can support your next fundraising event
How Fundraising Events Benefit Your Organization
Events are a great opportunity for people to get to know the heart of your organization. Most supporters aren't able to tour your facilities or be with you while you're working. Fundraising events allow you to demonstrate what your mission in action looks like.
Hosting fundraising events is also one of the most effective ways to increase donor retention because they provide an opportunity for like-minded, passionate advocates to connect with each other. These experiences help your organization build connection, loyalty, and trust among supporters. When nonprofits provide great event experiences, it leaves supporters asking about future event dates and looking for more ways to get involved after the event is over.
Finally, fundraising events benefit a nonprofit's marketing efforts. Trying different types of fundraising events can help your marketing team have a better idea of who your segments really are and what kinds of content resonates most with them. For example, say you host a 5k run and it does okay, but the next year you host a comedy night and raise twice as much. Your marketing team can then try and incorporate a better sense of humor into content because that connected so well with your supporters. Plus, after a successful fundraiser, the buzz happy attendees create makes promo for future appeals even easier.
Why Setting the Tone is Important
Put yourself in your supporters' position. Imagine the nonprofit you're passionate about is hosting their annual gala online, and you can't wait to hear how they've carried out their mission this year. You go to sign up and realize you have to fill out a pretty lengthy registration form with tons of custom fields before you can purchase your ticket with limited payment processor options. The event registration page opens up a new browser for you to fill out your information and asks you to verify your email address before logging in. You have to open a new browser to check your email, and then login again to finish the form—you still don't have tickets at this point.
You finally complete registration, purchase your tickets and cover the processing fee. Wondering if your purchase was successful or not, you check your email to see if your tickets were sent to you—nothing yet. Thankfully, you receive a confirmation later the next day with your tickets attached. A couple of weeks go by and you haven't heard anything else about the fundraising event. As you're preparing dinner one night, you suddenly remember that today's the day! The annual gala has already started! You stop what you're doing and rush to join the event, but you first have to verify your email again because it's been a while since you've logged in. You finally make it to the event, a few minutes late, and try to settle into the evening's program. You're not really sure what to expect for the remainder of the event since you missed most of the Executive Directors' opening speech in the bustle of logging in.
Now, imagine you're signing up for the same annual gala, but this time registration and payment processing takes you less than 5 minutes to complete. Your tickets are emailed to you right away, and you can add the event to your calendar. You receive several reminders from the nonprofit leading up to the event, and they even send you a program overview the day before so you know what to expect. You finish making dinner with enough time to log in and get settled a few minutes before the event starts. You even have time to chat with other supporters who are tuning in from around the world! The event begins with a word from the Executive Director, and after hearing about the impact they've had this year, you're more excited than ever to be a part of this nonprofit's mission.
View your event registration process as the first impression attendees have of your nonprofit. The impression you make while they're signing up for your event will impact how attendees feel towards your fundraiser for the remainder of their experience.
Most Common Event Problems and Solutions
Keep attendees engaged with your event—before it even begins—by setting the right tone during the registration process. The best way to do this is to remove the obstacles that get in the way of a seamless registration. Here are the 3 most common event management registration problems and how to solve them.
Problem #1: It's difficult to win and keep the attention of digital attendees.
The solution? Keep your cause top-of-mind for donors by sending email reminders 1 week before, 1 day before, and 1 hour before your virtual event starts. If possible, try and make your digital event a live stream experience where attendees appear on the screen, so supporters have a greater incentive to attend and stay engaged. Givecloud's event registration management tools and donation forms can help you minimize distractions, so donors can focus on impact.
Problem #2: Varying levels of familiarity with technology can make donating a hassle (especially if it's an unclear and long process).
The solution? You're not alone—digital events are new for so many nonprofits! Only 3% of charities rate their board and executive leadership as being digitally savvy. Make registration an easy process by asking as few questions as possible. Make it your goal for donors to have to click three buttons or less, so registering and donating is as simple as 1-2-3. Furthermore, you should never rush donations. Allow for enough time for individuals to make donations who are less technologically advanced or who are still deciding how much they want to give. With Givecloud, people can make donations on their own time without ever leaving the event page.
Problem #3: With digital events, some attendees may feel disconnected now that it's mostly about logging in and sitting alone at home.
The solution? People come to fundraising events to be connected to something bigger than themselves and with a community that cares about the same cause. Virtual events are actually a great way to connect with more people than ever. This is a wonderful opportunity for nonprofits to reach donors from all over the world! But still, 66% of charities are worried they will miss out on opportunities for digital fundraising. You shouldn't have to miss out, and neither should your supporters. Engage supporters and build momentum throughout the night by highlighting and thanking donors for their gifts in real-time. Keep updating donors throughout the event to show how close you are to reaching your fundraising goal. Don't forget to celebrate progress often and explain what impact your nonprofit will make with the funds raised.
Take the Guesswork Out of Event Registration With Givecloud
We'll help you create unlimited event registration pages that entice supporters to register and make it easy for them to donate. Not only will your event page make a great impression no matter the type of event, but it can also help your nonprofit raise more. On average, custom-branded donation pages embedded in a nonprofit's website raise 6 times more money.
We'll handle all of the technology that goes into creating effective fundraising event pages, so you'll be freed up to focus on building relationships. During the event, you can easily track registrations and easily manage registration data, knowing Givecloud's got your back.
With Givecloud's seamless event registration, you can also provide supporters clear instructions in the ticketing process to track donations with the add to cart style registration ticket feature. Take the guesswork out of the event registration process with Givecloud today—we want to help you spend more time on impact.