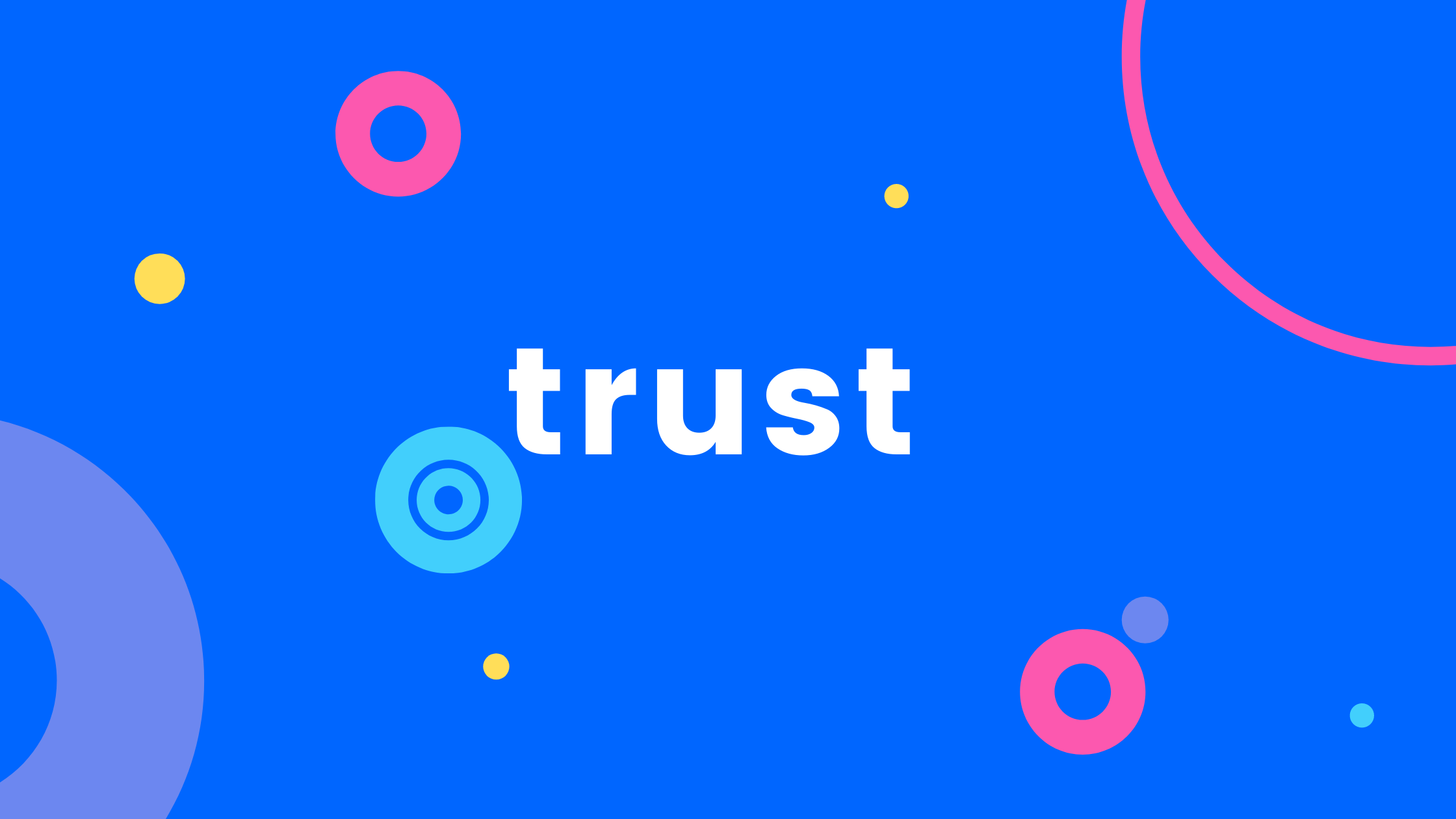 Jun 15, 2020
The Circle of Trust
In today's landscape, it seems that we are all fighting for the attention of new partners, donors, and supporters. We are bombarded daily with new products, new causes, and intriguing ads but that isn't always enough to sustain us for the long haul of growing a successful non-profit.

You want people's trust not just their attention. Trust goes deeper than short-sighted attention. Trust is the belief in the reliability, the truth, the ability or the strength of what you are doing. This is a strong statement and something that we should all strive to gain with our supporters.
There are more and more players in the game these days. As the barriers to enter into a new venture are easier to overcome, more people will whet their appetite in the charitable sector for either social or commercial reasons. As the number of players in your space gets larger, the biggest competition will be, and already is, for people's attention. The short-term answers for some people will be: fancy ads, click-bait, drip campaigns, etc etc. However, this is a short-term gain. Eventually, it will all become noise and people will move on to the next shiny thing. The questions will start to become, how do we differentiate? How do we get people's attention?
So, What Do We Do?
What if we said, it isn't attention you are after, instead, it is trust? Would that shift your focus and your message? Instead of using fancy ad campaigns and click-bait social media posts to BE the message, consider them just tools.
If the medium is not the message, then what is your message? Tell your story in a compelling way to gain the trust of like-minded supporters. Before focusing on the shininess of the message, make it believable. Speak from the heart of your organization and communicate the "Why" behind everything you do. People genuinely want to donate, it is in our nature to want to contribute to the positive impact of something meaningful. We want to feel the connectedness that comes from partnering with something that we care about. To gain the trust of your audience it is imperative to remain authentic. In our world of photoshop and fake news, authenticity isn't always the norm.
Instead of asking yourself "what should the message be?" rather, work backward from the genuine reason of what you are asking and what is your cause. Create a message based on authenticity instead of a lustrous outcome.
Authenticity Powers Your Connections
Once you have moved past the world of pining for people's attention and instead towards building partnerships based on trust, you will need to keep people engaged.
Engagement is what will keep people around and increase the lifetime value of the relationship. Create continued communication with donors from a nice "Thank you" email to regular organization updates. Delight your donors by letting them know how their contribution has made an impact. Your community of like-minded donors is excited to see the fundraising milestones they have championed to contribute to. The positive outcome of an involved donor community is that they will also advocate on your behalf. Engaged donors will be your best source for attracting new prospects. Empowering your supporters will widen your audience by rippling outward from the single donor source. Word of mouth marketing can be 5 times more valuable than a paid campaign.
Focus on the Why
We can't change the fact that there will be competition out there trying to attract our same audience, but we can prioritize trust over attention. Be intentional about your message and stay focused on your mission. Communicate the real, authentic reason for your "Why". Focus on gaining the trust of your donors and keep them engaged and committed to your cause. Building trust for the long haul instead of the quick fix of grabbing attention.