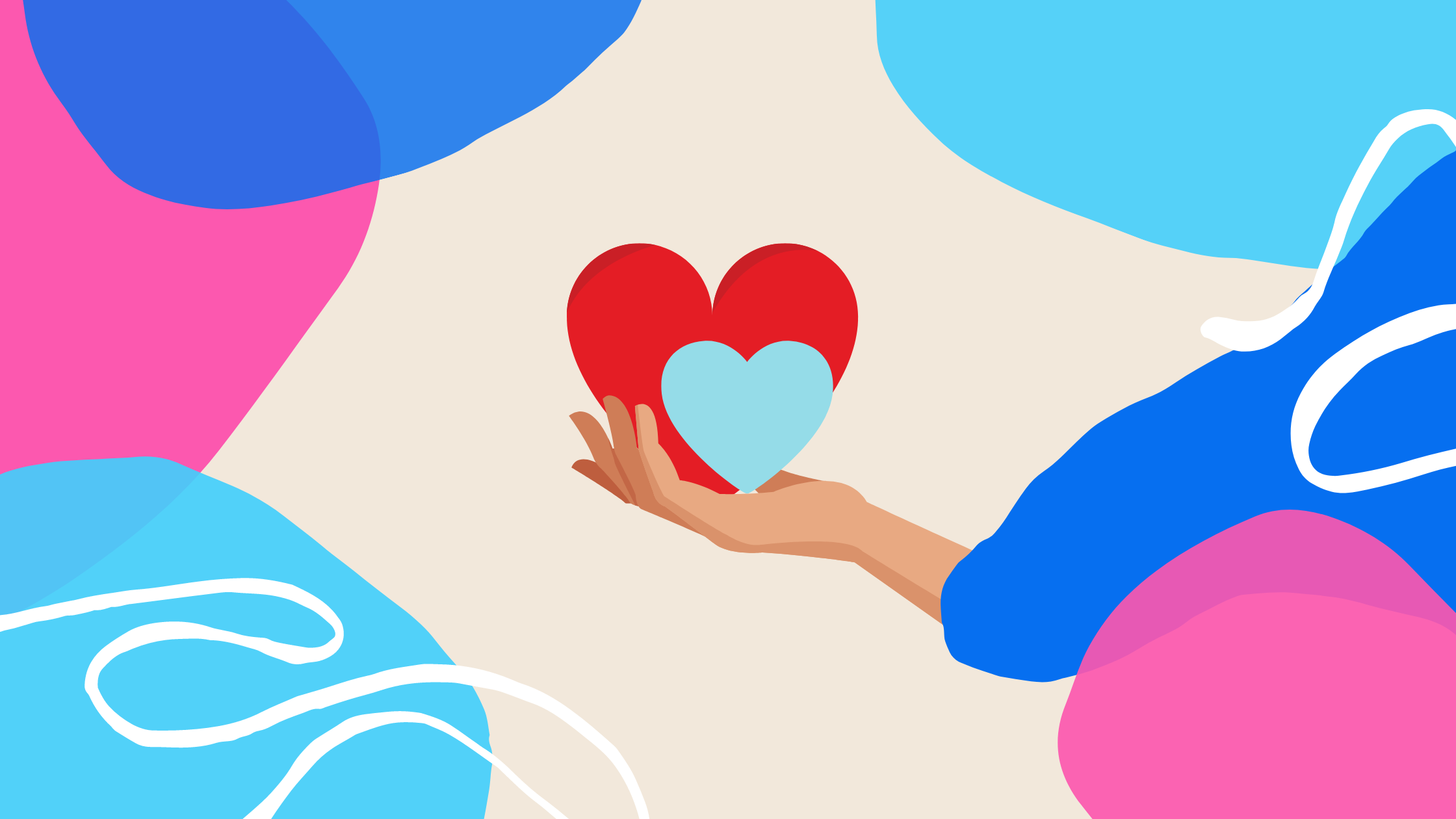 May 14, 2021
Donor Retention: The Importance of the Second Gift
Your nonprofit probably has a strategy for acquiring new donors…but does it have a fundraising strategy in place for keeping them year after year?
When supporters donate for the first time, it's most likely that a colleague, friend, or loved one has asked them to give through peer-to-peer fundraising. But a second gift communicates a different message: A second gift means this new supporter believes in your mission and your organization's ability to fulfill this mission.
Keep reading to learn…
Why the second gift matters

How to build strong new donor relationships

Ways to show new donors gratitude

How to ask new donors for a second gift
Why The Second Gift Means So Much
Last year, more people recognized that they could make an impact for good for the first-time ever because of the immense need the world saw. A new study from the Fundraising Effectiveness Project showed that the number of first time donors grew by 7.3% in 2020.
However, this same study has shown that the retention rate for lapsed donors dropped by 4.1%. A second gift strategy is a crucial part of showing donors that their donation truly made a difference!
Donors need to know that what they do makes a difference. Send a heartfelt thank you right away, demonstrate how their contribution is bettering the world, and invite them to be a greater force for good through your organization as a monthly contributor. Here's how...
The "How" of Donor Retention
Show Your Appreciation In A Timely And Meaningful Manner
Supporters should receive an automatic email with a thank you message and tax receipt as soon as their donation is made. This should be followed by a sincere and personal thank you message from an individual within your organization.
This message of gratitude should be sent no later than 5–7 days, depending on if it's through the mail, an email, or a phone call. Who signs the letter, sends the email, or makes the call in your organization really depends on the size of your nonprofit and the contribution. For most charities, the larger the donation, the more senior the leadership is responsible.
That's not to say that a $10 donor is less important than a $100,000 donor; every supporter is valued! However, a sizable gift does demonstrate a larger investment from someone who most likely expects to hear from an Executive Leader.
This is just the start of showing your new donor some love! According to the Donor Relations Guru, new donors should be thanked 7 times in 12-months before being asked to give again.
Invite Supporters On A Journey To Get To Know Your Organization
Unsure how to capture your new supporters attention without asking them to give again?
Try setting up an automated series! Automated emails are personalized messages for new supporters to get to know your organization's mission and vision, be wow'd by its impacts, hear testimonies from those you serve, meet your program and team, and see annual reports. All of this—and more—helps new supporters build trust with your organization over time.
There are a few of other virtual and in-person journeys you can invite new supporters on to get to know your charity better:
1:1 meetings with your Development Director or Executive Director

. Get to know the donor and what motivated them to give.

What are they passionate about? What do they value?

Group meetings with other new donors and your Program Director.

This is perfect for the ask-me-anything format, and for other new supporters to meet like-minded World Changers.

Tour your organization!

Show your new donors around your organization's world, your building, or its virtual set-up.
Spend Time Listening And Getting To Know Your New Supporters
Now that you've told new supporters more about your inspiring cause, it's time to hear what inspires them! Get to know your donors through email surveys and offer feedback opportunities, so they can share their ideas for impact with you.
Examples of feedback opportunities include:
Town hall meetings

Facebook or Instagram Lives

Community rallies

Feedback forms on your website
Offer Opportunities To Get Involved
Let new donors know that there are plenty of opportunities to get involved and feel good about being a part of your organization's community.
Ask them if they'd like to receive updates from your organization. This includes newsletters, emails, and text messages. Share your social media accounts, so they can stay up to date. Send them a list of upcoming events, volunteer opportunities, and committees they can participate in.
Don't Be Afraid To Ask For A Second Donation
Many nonprofits hold off on asking for a second donation in fear of coming off as "greedy." But donors begin to feel ghosted by your organization and like their contribution didn't really make a difference if they don't hear from you for a year!
Donors want to give to causes they care about and know are making a difference for good. Donors want to see their actions impact the world around them for better. Don't withhold that opportunity from them! Around the 12-month anniversary of a new supporter's gift, send them an email with an opportunity for them to make the second gift.
Choose A Platform That Can Help You Take Donor Retention Above And Beyond
At Givecloud, we want to free you up to do more of what you do best: rallying World Changers around your crucial cause. That's why we've built tools and tech to simplify your daily grind, do all of your fundraising in one, easy-to-use place, and keep up with valuable donor relationships.