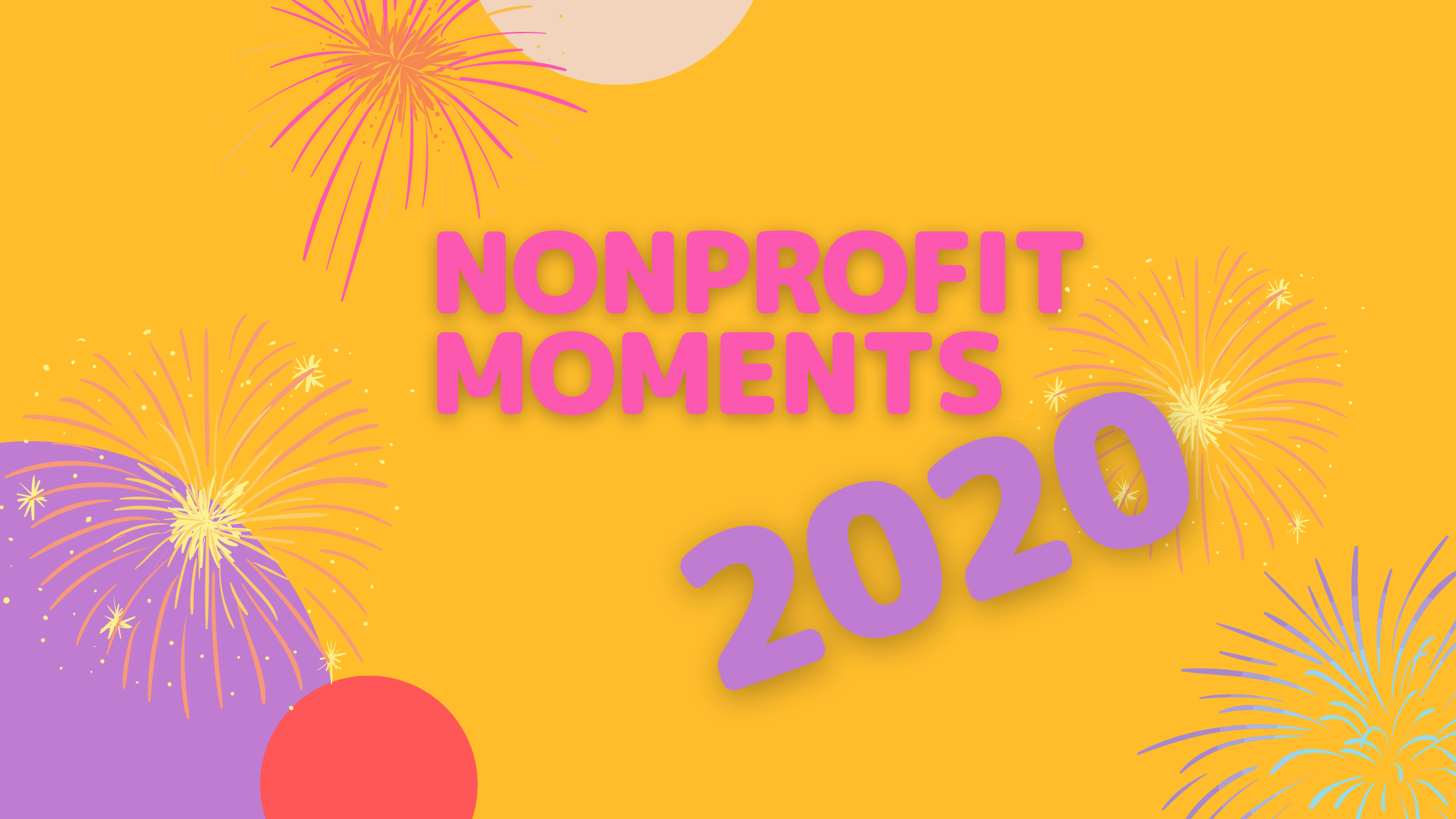 Jan 8, 2021
Top 10 Moments for Nonprofits in 2020
World Changers rose to the occasion like never before in 2020. You've inspired us, moved us, and challenged us to do more good even when things get bad. Here are the top 10 moments that stand out above the rest for the nonprofit sector in 2020.
Keep reading to learn more about:
Generosity, redefined

Giving days

Virtual connections with donors

Partnerships

Recurring support

Relief aid

Small gifts

Diversity, equity, and inclusion

Trust
1. Generosity Was Redefined
Nonprofit organizations looked beyond the donation. Finances were tight for a lot of people, but that didn't mean they couldn't give. Nonprofits saw more indirect support and in-kind contributions, on top of cash donations. Nonprofits also witnessed a rise in peer-to-peer fundraisers and participation in endurance events. People may have been able to give less, but they were willing to raise money on behalf of their favorite charities. This is a big win for the long-term sustainability of nonprofit growth.
2. Best Giving Days Ever
There was record participation in giving days this year with #GivingTuesdayNow and #GivingTuesday. More than $500 million was donated online on Giving Tuesday Now in May, but that didn't stop people from giving again in December. Giving Tuesday 2020 donations were up 25% from last year, with nearly $2.5 billion donated!
3. Digital Donations Ruled
Online donations are no longer just nice to have but essential to a fundraiser's success. Digital contributions were a huge pivot for many small nonprofits. Overall, online giving grew by 12.1% over the past year. This made it easier than ever for local communities and international supporters to donate. In fact, 55% of donors worldwide prefer to give online with a credit or debit card.
4. Increased Global Access
Not being able to meet in-person forced a lot of nonprofits to pivot to virtual event options. What they're finding is that this isn't just a "temporary fix," but a great way to reach audiences normally limited by location and substantially improve access to engaged supporters. Social media was the most effective place for nonprofits to connect with broader audiences.
5. We Really Are Better Together
Nonprofits continued to grow in partnerships more than ever in 2020. Not just between nonprofits, but between for-profits and nonprofits. People expected companies to take a stand, whether it was for COVID relief or social justice movements. Many for-profits linked arms with nonprofits through partnerships, sponsorships, or matching opportunities. Corporate giving has been on the rise for years: in 2019, it increased to $21.09 billion—a 13.4% increase from 2018.
6. More Supporters Have Committed To Coming Back
Recurring donations continue to lead the fundraising trend. More than half of donors (51%) are enrolled in a recurring giving program. In 2020, large nonprofits reported that 26% of their online revenue came from recurring gifts. This is great news for nonprofits because recurring donations make a sustainable impact on an organization's mission. Did you know that supporters are most likely to continue donating after participating on a giving day?
7. Quick Responses To Provide Immediate Relief
More than 41% of worldwide donors give in response to natural disasters, and 2020 was no exception. Donors responded to a global pandemic, wildfires, earthquakes, hurricanes, and floods. Online donations to environmental and human rights-related missions grew over the past year by 34% and 37%, respectively.
8. Small Gifts Had The Largest Impact
According to the latest report from the Fundraising Effectiveness Project, donors across the board increased, but general donors (people who give less than $250) led the charge. Even though these donors were most impacted by economic instability, general donors increased by 17.1% this year! General donors actually outperformed mid-level (increased 6%) and high-level (increased 6.9%) donors.
9. Demand For Team and Leadership Diversity
According to the Institute for Nonprofits News' 2020 DEI Index, racial equity is gaining, but there's still a lot of work to do. This past year the Black Lives Matter movement showed us that there needs to be increased accountability for nonprofits to implement greater diversity, equity, and inclusion efforts from Founders and CEOs to programming and fundraising.
10. Moved Beyond Fundraising To Trustraising
Relationships may have looked different in 2020, but that didn't make them any less important. Nonprofits found innovative ways to invite supporters into the organization and its mission. Transparency was critical to building trust with contributors. Supporters who felt a genuine connection to nonprofits and their cause in 2020 shined above the rest.
Keep the Good Going
Givecloud is proud to give World Changers like you the technology you need and free you up to keep the good going and achieve pure impact. Let us help you spend more time on your mission in 2021; join the Givecloud community today.