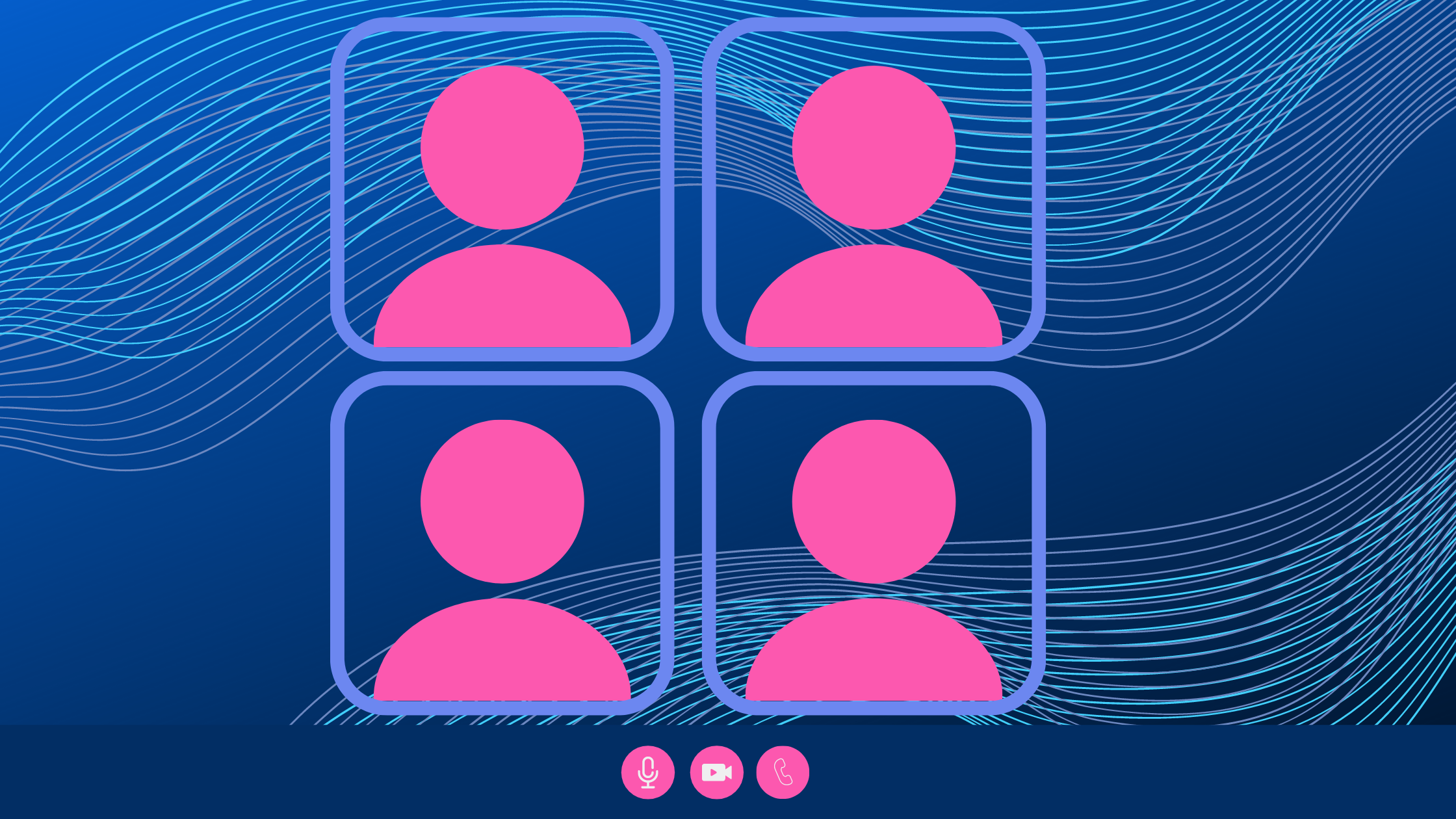 Mar 26, 2021
10 Winning Virtual Spring Gala Formats
Just because you can't meet in-person, doesn't mean you can't have an impact. Online giving is on the rise, and virtual fundraising events are here to stay.
In total, giving increased by 7.5 percent in the first half of 2020 alone. Despite the onset of a pandemic, 2020 remained on course for charitable giving.
Don't miss out on this high-impact opportunity—we're sharing top tips for taking your annual spring gala online.
Keep reading to learn:
The opportunities presented in virtual spring galas

10 winning examples of virtual spring galas
The Opportunities Are Endless
Virtual galas are online fundraising events that typically include dinner, a speaker, and "ask." Although the setting is different, the event happenings aren't that different from in-person galas. A plated dinner and face-to-face human interaction. Otherwise, the virtual presentation is not all that different from in-person.
The good news is, virtual galas can help your organization build connection and raise even more money than in-person without all of that expensive overhead (food, drinks, waitstaff, venue). Plus, without being limited to a geographic location, anyone can join online! Online galas are an incredible opportunity to reach more supporters than ever before.
10 Winning Virtual Spring Gala Formats
Depending on what works best for your organization, any of these winning virtual spring gala formats can be live, pre-recorded, or a combination of both!
Black-Tie Affair:

Keep the dress code even though it's virtual! Just because attendees can't meet in-person doesn't mean you can't keep that formal spring gala attire. Many supporters haven't had a chance in the last year to dress to impress—offer it to them! This can be a fun and simple way to set the tone for your event and offer attendees a unique, not-another-boring-Zoom-call experience.

Auction Away:

Sold!

Spring virtual galas are the perfect opportunity to include an exciting auction element. It's a win-win: Supporters walk away with items they love AND every fund goes back to support your mission. With a wide variety of software available today, you can include a live auction, silent auction with live items, or silent auction during your virtual gala.

"Table" Captains:

Traditional in-person galas typically include table captains. These leaders commit to filling every seat at their table by inviting their network. Why not transfer this tried-and-true method to your virtual gala?
Email 12–24 of your most-engaged supporters, and ask if they'd be willing to "host a table" of 8–10 people at your spring gala. Be sure to attach virtual invites and fill-in-the-blank email copy to make it an easy 'yes' for your captains. Don't forget to send a personalized thank-you card and gift in the mail for their helping hand.
Dinner Delivery:

Another spring gala favorite? Enjoying a nice meal together. Problem-solved: For your virtual event, have dinner delivered to your donor's door.
The easiest way to pull this off is by emailing a food credit beforehand via Uber Eats or Doordash. That way, supporters from any location can participate in the fun. For local attendees, you could partner with a local restaurant that might be willing to donate the meals to your charity.
Hands-On Experience:

Just because your gala is online, it doesn't mean the hands-on experience for attendees has to go offline. Invite an expert to teach your supporters something you know they'd enjoy or are relevant to your organization and theme. Top-notch, gala-appropriate examples include cocktail making, wine tasting, and a cooking or baking class.

Live Entertainment:

Everybody loves a special performance. Consider including a special speaker, music performance, comedian, or dance number that you know your audience would rave about afterward. The more well-known the better, but this could also be a local artist or simple and heartfelt number performed by those you serve (e.g., children). This format also helps break up back-to-back speakers throughout the night.

Testimonials:

Show off the world-changing impact your organization is making with a testimonial segment during your virtual spring gala. You can pre-record a video of someone's life who has been changed by your organization, or you could have them share their experience live at the event. This serves as a reminder to attendees of the importance of your mission and hopefully motivates them to want to partner with you by making a donation.

Time To Connect:

Your event's success is tied to audience engagement. The more connected attendees feel to you and your community, the more likely they are to make a lasting partnership. During your virtual gala, use engagement tools to create conversations and foster a sense of community among attendees. These tools include live chats, Q&As, breakout rooms, social media feeds, and private groups, emoji reactions, surveys, and polls throughout your virtual event to keep people involved.

Gamify:

In-person galas create organic opportunities for donors to interact with one another, such as mingling at their tables. With virtual galas, you have to create these moments.
You can gamify your event through virtual raffles and award segments for top supporters. A little bit of friendly competition and a whole lot of fun will create a lasting impression for attendees. Create contests, scavenger hunts, or trivia to encourage attendees to participate and remain engaged for the duration of the event.
Real-Time Updates:

Keep the anticipation high all night long with a tracker to show how close you are to reaching your gala's goal. Did you know there's an average of a

35%

increase in giving when there's a crowdfunding thermometer?
Foster engagement by thanking donors as donations are received, either in your chat or through your emcee. (Psst, speaking of emcee—consider a comedian! They can set the tone for a meaningful night filled with laughter.)
Motivate Generosity Like Never Before
Turn your virtual spring gala into a high-impact fundraising opportunity with Givelcoud. Imagine an all-in-one fundraising page to watch, give, engage, celebrate, connect, and share. Introducing, Givecloud's Virtual Events!
Givecloud's Virtual Events feature has everything you need for virtual fundraising to engage and energize your supporters like never before:
Livestream your fundraiser globally and expand your reach

Accept payments directly through the broadcast

Create excitement with a live ticker, progress bar, and confetti 🎉

Engage and energize with emoji reactions

Enable live chat for even more robust interactions