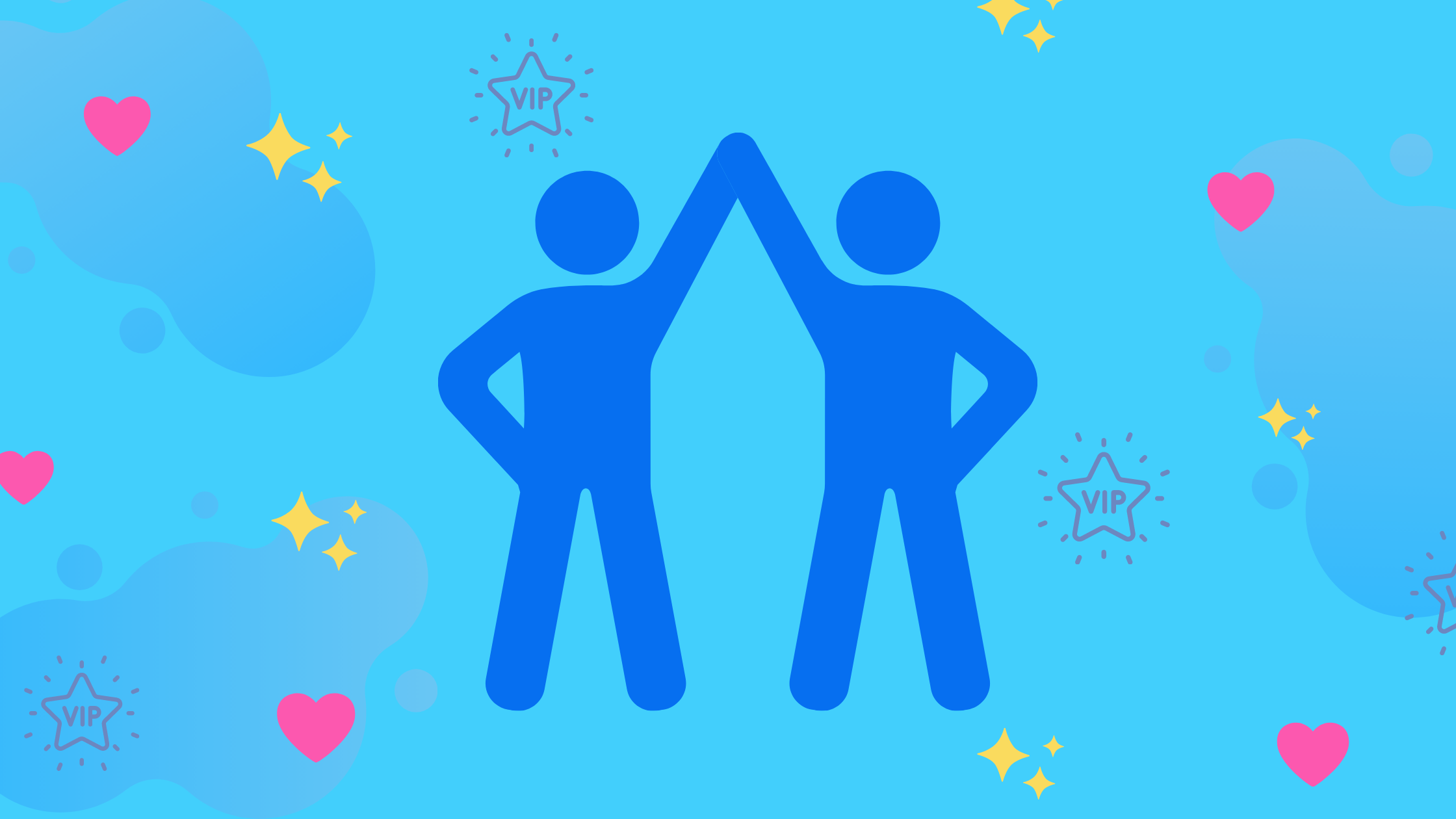 Nov 27, 2020
A Membership Program Can Boost Donor Retention
What if we told you that you could build a community of loyal supporters, draw on resources from individuals who can help with fundraising, AND build an additional stream of revenue that you can count on? Sound too good to be true? Meet your new nonprofit membership program!
Discover how you can do all of this and more by building a membership program today. Keep reading to learn:
What a nonprofit membership program is

Different types of nonprofit membership program models

How a nonprofit membership program can boost donor retention

What to consider when starting a membership program
What is a Nonprofit Membership Program?
At its foundation, nonprofit membership programs are a fundraising and stewardship strategy. Nonprofit organizations raise funds from members (i.e., fees and dues) in exchange offer members some kind of exclusive perk, benefit, or privilege.
Nonprofit memberships should be mutually beneficial. For example, members of the YMCA pay annual fees to receive a number of benefits including gym memberships, summer camps, and childcare, to be enjoyed in over 10,000 neighborhoods across the U.S. This is a win-win.
Annual fees and dues incentivize giving and involvement, which boosts donor retention. However, there are other successful membership program models that don't require donors to pay more. Keep reading to learn different ways you can keep donors excited to come back through a nonprofit membership program.
Different Types of Nonprofit Membership Program Models
Choose one of these different types of membership (or a combination of them) to meet the needs of your organization:
Fundraising model
This is definitely the most popular and straight-forward membership program model. Just like the YMCA example discussed above, members pay to receive benefits in this membership program model. You have an additional revenue stream for your nonprofit, and your supporters get to enjoy special membership perks.
Community model
This membership program model is more focused on building community among supporters. You do this by offering lower membership fees, so people are more likely to get engaged. This program allows you to raise funds while building a strong network of supporters. Supporters who are looking to connect with like-minded individuals will be excited about the networking opportunities and special events your nonprofit provides for them in this model. Plus, this model really allows you to hone in on trustraising.
Advocacy model
This is a great membership program model if growing awareness for your cause is a higher priority than fundraising. There's no fee to become a member. Instead of paying to join, members contribute their voice, skills, personal networks, and other resources to help your nonprofit expand its reach. In exchange, members are invited into the decision-making process for the direction of your organization or more formal ways to get hands-on.
There's no one-size-fits-all model for nonprofit membership programs. Keep these models in mind as you're designing your nonprofit's membership program (more on this later!).
How can a Nonprofit Membership Program Boost Donor Retention?
Memberships not only boost giving, but they also build a community of supporters invested in your nonprofit's mission. Here are some of the major benefits:
Encourages long-term support, as most membership programs have sign-ups for a minimum of one year. While the average donor retention rate is less than 50%, the good news is, monthly donor retention rate is 90%. More than 79% of consumers say membership programs make them more likely to continue their giving.
Serves as a first step to get supporters more involved. For example, members are more likely to volunteer, make more significant financial contributions, join as a board member, and volunteer as event staff. Nearly 57% of consumers give more to organizations to which they are a part of a membership or loyalty program.
Accesses quick feedback and exclusive data. Memberships make it easier to monitor behavior and receive feedback from members to see what's working and what's not. This way, you can better fine-tune programming. 87% of consumers are open to organizations monitoring details of their activity if it leads to more personalized rewards.
Increases engagement among younger generations. Over 62% of Gen-Z are highly influenced by loyalty and membership programs!
Provides a reliable source of income. Which means you'll have more time to improve programming. Acquiring a new supporter costs 5 to 25 times more than retaining an existing one.
What to Consider When Starting a Nonprofit Membership Program
Structure: Depending on the structure, you may have members give a certain amount, donate an annual fee, or volunteer a certain amount of hours in order to become a member. Ask yourself these question to help you determine the structure of your membership program:
What role will our members play in our organization?

How will we provide membership benefits?

How will our members contribute to our nonprofit's cause?

What is the purpose of the membership program?
Fees: Set a goal for how much you want to raise through your membership program, and use that goal to determine the membership fees. Divide your goal by the number of members you think you can get to join. Remember, membership fees should be financially feasible for supporters and profitable for your nonprofit.
Benefits: How will you show your appreciation towards members? Here are some ideas:
Exclusive content like newsletters, announcements, and soft launches.

Early access to event registration, free raffle tickets, extra bidding time, and more.

Special events for community building, workshops, and decision-making meetings.

Promos to save on event registration, special discounts on products or services, and free merch or goodies.
Management: What will your leadership structure look like? Determine if you will have one elected leader, a small committee, or a group of volunteers responsible for overseeing membership experience. It's also important to select a membership management software to help you build branded content, create customized experiences, manage fee collection, and offer special access to exclusive deals.
Join Other World Changers at Givecloud
With Givecloud, you can easily create membership levels, filter and automate member messaging, set-up paid and free membership programs, create manual and automatic membership renewals, and more!
With Givecloud's membership programs, you can:
Manage supporters who belong to different membership levels right from the donor portal.

Give members access to exclusive content and promotions automatically (discounts on event registration, e-commerce, and more!).

Provide a customized member experience (e.g., different welcome pages for different membership levels).

Create unique promo codes for member discounts, applied automatically at checkout when a member logs in.
Plus, Givecloud's real-time integration with DonorPerfect stops manual imports and exports every day, so you can spend more time on mission. Join other Worldchangers and give your supporters an engaging membership experience with Givecloud today!